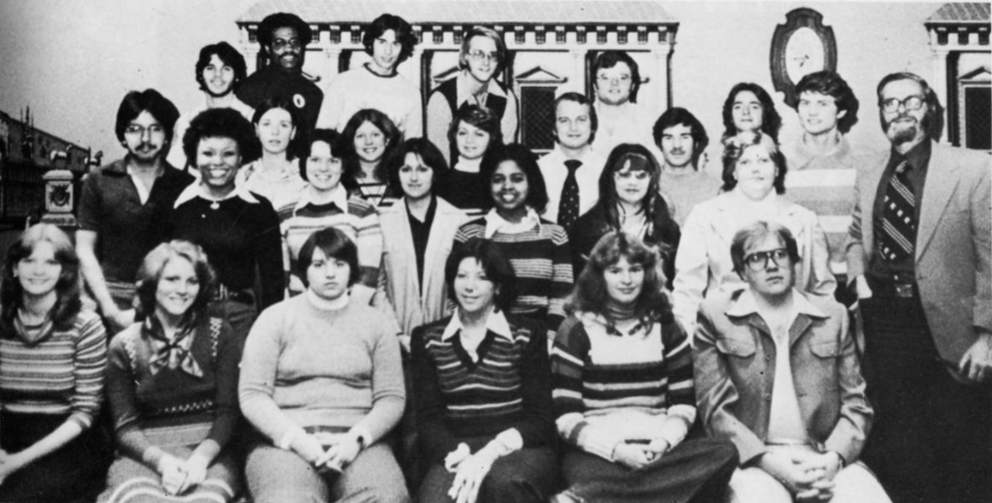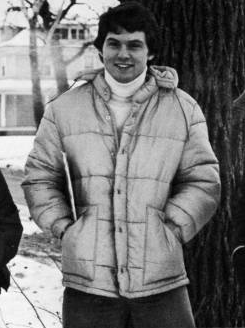 What do UFOs have to do with the lifelong mentorship of a Drake professor?
According to Herb Strentz, "mentorship" does not quite encapsulate his take on Drake University faculty and student relationships, and it certainly doesn't apply to his lifelong bond with former student, Phil Hutchison, JO'79.
"There's a lot of learning and teaching that goes on in Drake classrooms, but the learning is also by the teacher and the teaching is also by the students. And, happily, those relationships continue after graduation," Strentz says. "In our case, decades later."
He feels that "mentorship" implies that learning is one-way. Strentz, who was dean of the School of Journalism from 1975 to 1988 (now the School of Journalism and Mass Communication) and then a professor afterward until 2004, says he's always learned from his students. Especially since a former student has taken the reins on revamping his old dissertation.
Hutchison, an associate professor of integrated strategic communication at the University of Kentucky, never forgot a particular class he took from Strentz.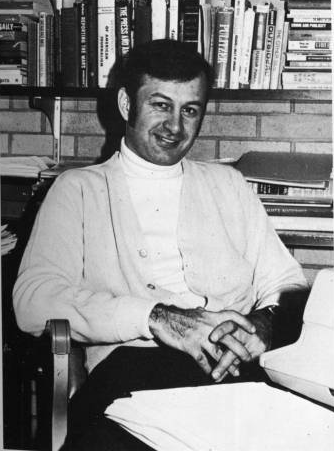 "I took him for a one-hour course on flying saucers and news coverage," Hutchison says. "It resonated with me for decades."
Strentz based the course off his dissertation for his Ph.D., which analyzed how the news media reported on flying saucers throughout the 20th century. Now, on the 50th anniversary of Strentz getting his Ph.D., his former student is revisiting the topic.
Hutchison is writing an academic paper exploring the history of the news media and flying saucers. Titled "Journalism Versus the Flying Saucer," the paper examines press coverage from 1947 to 1967. Hutchison bases much of the paper off Strentz's work, and Strentz also edited the piece for accuracy and gave suggestions for expansion.
Strentz finds this collaboration "almost as fun as having Phil as a student 40 some years ago."
This isn't the first time the two have had contact in the last few decades. Hutchison says he always reaches out to Strentz during career changes and also to catch up.
This comes to no surprise to the current dean of the School of Journalism and Mass Communication, Kathleen Richardson.
"While the sort of professional collaboration that Phil and Herb have is special, lifelong mentorship relationships between SJMC professors and their students is a hallmark of our program," Kathleen Richardson says.
Journalism alumni who have fallen out of touch with their mentors can rejoice. The SJMC will hold an alumni reunion this April. There will also be a SJMC history exhibit in Cowles Library opening in honor of the school's centennial and all are welcome to stop by. (Make it part of your Relays week.)
Have a similar story, or have you mentored a student? Let us know at insider@drake.edu. We're always looking for stories and achievements to feature and love to hear what's going on in the life of our alumni.