Drake University's 40th annual Beautiful Bulldog Contest® has lined up an exceptional panel of judges facing a tough challenge—crowning 2019's Most Beautiful Bulldog. They will be judging 40 beautiful canines that will be picked from a public lottery out of a record number of registrants.
The lottery to pick the contestants is on Monday, March 18 at 6 p.m. in the lobby of The Knapp Center. The public is invited to watch as 39 official contestants and ten Iowa-based alternates will be chosen. The event is already record-breaking with the most registrations ever. A total of 190 bulldogs from 23 states have registered for a chance to compete at the April 22 pageant.
As for the 40th official contestant, the contest is leaving it up to its fans. Contest officials will build a Facebook album of the registrants who were not selected during the lottery and let dog lovers decide the final canine contender. The dog whose picture has the most likes will become the 40th participant. The public can participate in the first ever fan vote starting Friday, March 22 through Friday, April 5, on the Beautiful Bulldog Contest Facebook page.
The judges are: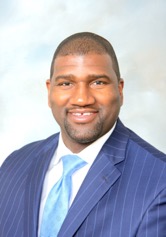 • Aliou Keita, AS'07, vice president of business development at Lincoln Savings Bank. Aliou was born and raised in Dakar, Senegal, and came to the United States in 2000 as a foreign exchange student to attend Regina High School in Iowa City. He was a three-year starter on the Drake Men's Basketball team under Coach Tom Davis. He graduated in 2007 with an undergraduate degree in computer science and a minor in information technology. Today, he spends much of his free time volunteering and giving back to the Des Moines community.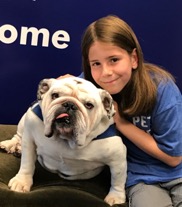 • Gideon Kidd, professional dog-petter. Gideon is a 10-year-old dog lover who runs the Twitter account @IvePetThatDog and has a goal of petting 1 million dogs. Gideon documents and shares his canine encounters with his more than 200,000 followers by taking a picture with each dog and creating a short write-up describing the dog's personality.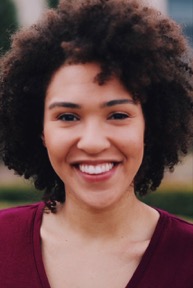 • Nadia Valentine, JO'17, is an on-air host at the Des Moines Radio Group. Catch her as the co-host of The Morning Moose Show on LAZER 103.3. Nadia is a 2017 Drake graduate with a degree in broadcast news, and says she will go out of her way to pet every bulldog she sees.
Don't miss the slobber, wrinkles, and tutus at this year's Beautiful Bulldog Contest® on Monday, April 22, at 6 p.m. in the Knapp Center. Follow the contest at facebook.com/beautifulbulldog.