In celebration of Black History Month, Drake University is taking time to honor and highlight six alumni and their achievements and accomplishments, and to express gratitude for their efforts in furthering the workplaces, industries, and communities they have been a part of and where their influence has made a positive difference.
"We have a wealth of impressive alumni that have lived out the spirit and mission of Drake. These alumni truly represent what it means to be a Bulldog and they provide inspiration for all of us," commented Associate Provost for Campus Equity and Inclusion, Erin Lain, AS '02, LW '08, ED '16.
Throughout February, the Drake University Coalition of Black Students (CBS) will be hosting several Black History Month events on campus, including the annual Black on Black Banquet. The evening will celebrate black excellence and features a banquet and lecture from Feminista Jones, an author, activist, and advocate. She recently released her third book, Reclaiming Our Space: How Black Feminists Are Changing the World From the Tweets to the Streets. Visit the CBS's Facebook page for a full schedule of events and details and watch the University Calendar for events, too.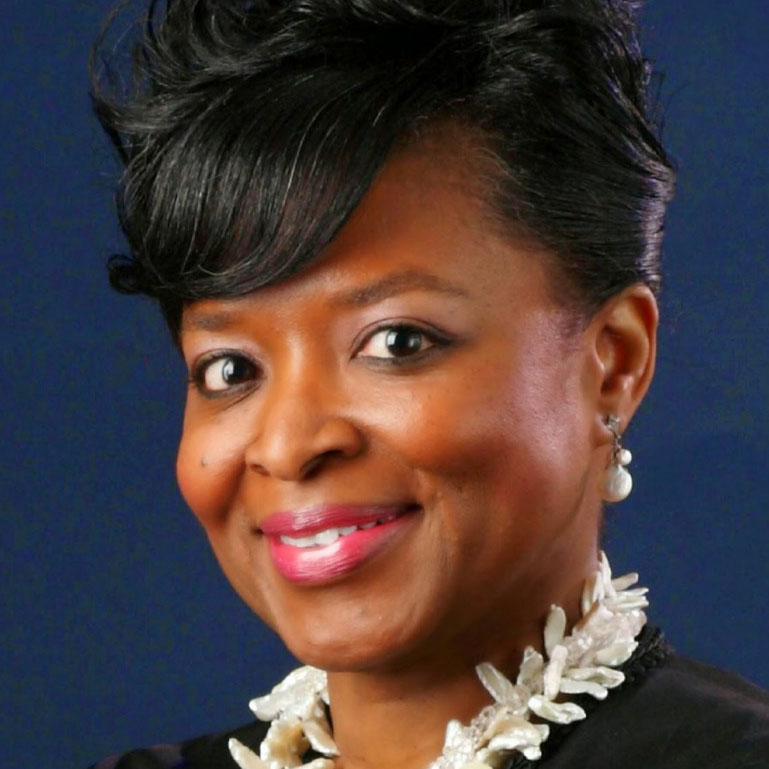 Romonda Belcher, LW'95. The Honorable Romonda D. Belcher was appointed to the bench on August 20, 2010, becoming the first African American female judge in the state of Iowa. Prior to her appointment, she was an Assistant Polk County Attorney for 15 years. Born in Plymouth, North Carolina, she earned her bachelor's degree with honors from Howard University in 1990 and her juris doctorate from Drake University Law School in 1995. Judge Belcher remains active in her community and in the bar, and she has been recognized for her commitment to service of the legal profession and her community.

"As a District Associate Judge, I am fulfilling the mission of Drake as it has, indeed, prepared me to promote justice, serve my community and uphold the ideals of ethics and professionalism," says Judge Belcher, "Every day, I endeavor to make a difference and ensure those entering my courtroom are treated with respect, shown compassion, treated fairly, and have an opportunity to be heard."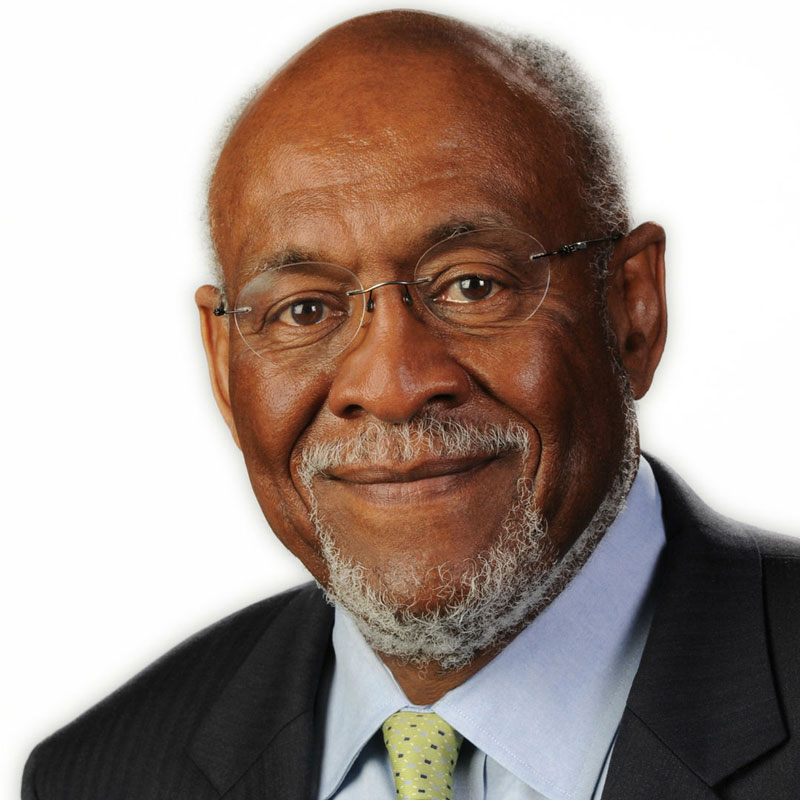 Johnnie Carson, LA'65. After graduating from Drake University in 1965, Ambassador Johnnie Carson devoted his professional career to international affairs, primarily as a Foreign Service Officer at the State Department. He served four years as the Staff Director of the House Foreign Affairs Subcommittee on Africa and also had the honor of serving the United States Government as an ambassador in three different countries: Kenya (1999-2003), Zimbabwe (1995-1997), and Uganda (1991-1994). During President Obama's first administration, he was appointed to be the Assistant Secretary of State for African Affairs and for four years served as Secretary of State Hillary Clinton's most senior policy advisor on Africa, responsible for managing U.S.-Africa relations with 49 African countries and overseeing the operations of 45 embassies and six American consulates in Sub-Saharan Africa.

"Drake set me up for success. I had a wonderful set of professors who were interesting, extremely knowledgeable and personally very encouraging," Johnnie says, "I also had a wonderful group of friends who were active in student politics, sports, and in the social and economic issues of the day. I left Drake confident about my abilities and with a great set of friends."

Johnnie encourages current Drake students to enjoy their time at the University and to take advantage of all possible educational opportunities, to challenge yourself, and above all, get to know the people around you and develop friendships and associations. Laying a foundation of positive engagement, professional advancement, and personal friendships are more things Johnnie challenges students to pursue during their time at Drake.

"Don't be deterred by those who say you can't, or the pitfalls or obstacles that you are likely to encounter in the road," Johnnie says, "Always remain focused on your goals and the way ahead, and the future will be more generous and rewarding than you think."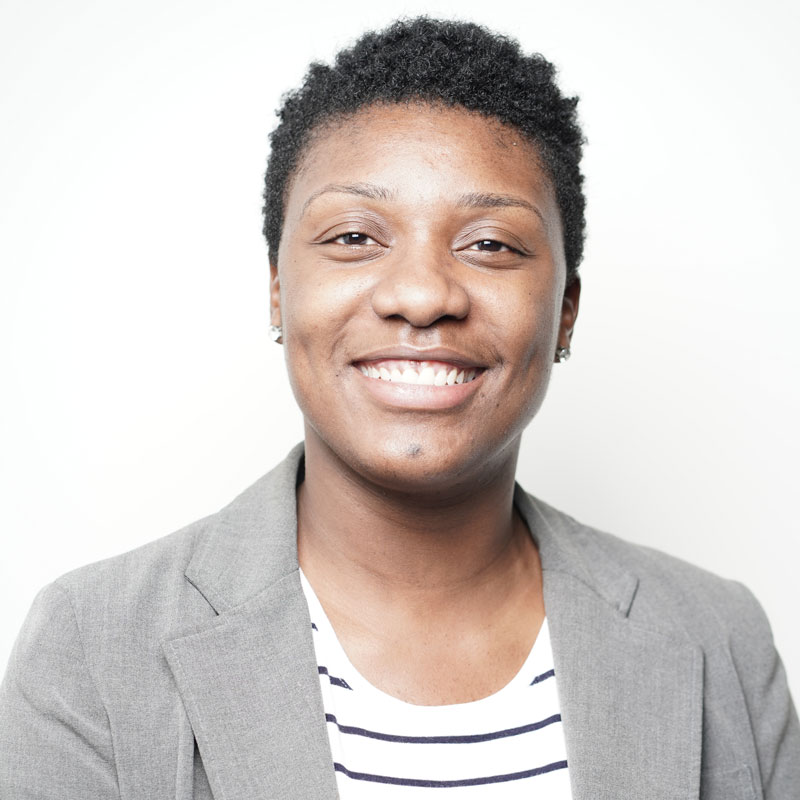 Crystal Everett, AS'10, JO'10. Hearing her mom's (Monica Nance, ED'83) memories of Drake University may have sparked an interest in Drake, but Crystal Everett's decision to attend rested squarely on being able to dive into her major as a first-year student. And dive in she did, persistently pressing on towards graduation, which didn't come without challenges.

"The variety of opportunities presented to me, along with the relationships I was able to build were key to that persistence," says Crystal. During her time as a student, Crystal was a member of the Coalition of Black Students, which introduced her to higher education and student affairs as a career. Nearly a decade after graduation, Crystal maintains contact with professors and administrators, including Dr. Wanda Everage, David Wright, and Kelly Bruhn, who were instrumental in her success.

Since graduating from Drake, Crystal has held a number of roles in higher education and non-profits, including time as the Assistant Director of Admission and Diversity Initiatives at Drake Law School. Because of her passion for supporting young people as they plan for life after high school graduation, she recently founded Everett Consulting Group with the mission of support students in their college and career decision-making processes.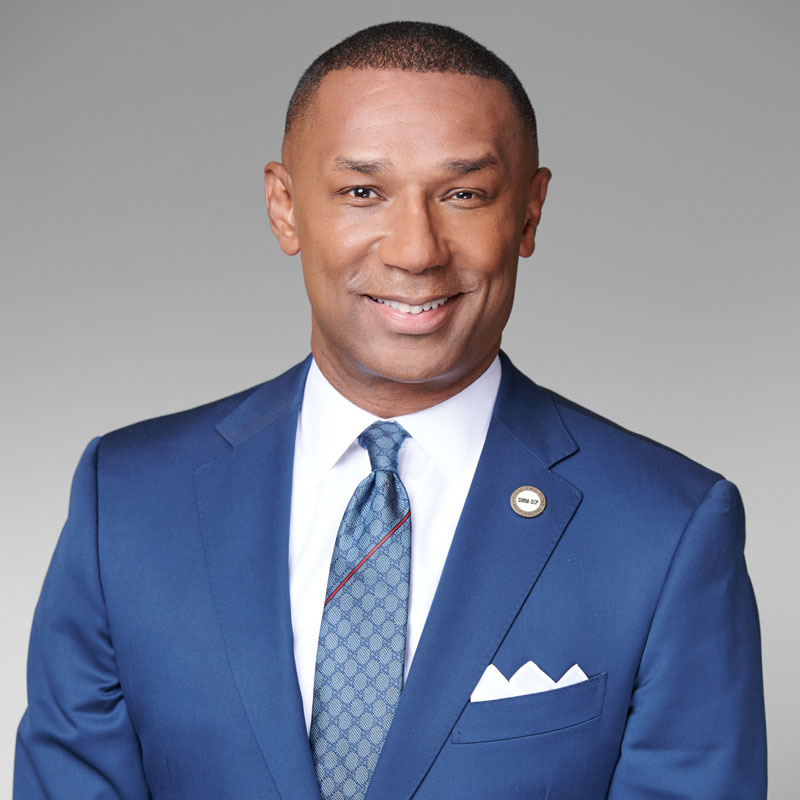 Johnny Taylor, JO'91, LW'92. A distinguished career in law and human resources led Johnny Taylor to his current position as the President and Chief Executive Officer of the Society for Human Resource Management (SHRM), the world's largest HR professional society. He credits his Drake Law education as an unimaginable return on investment.

"From my first semester (as academically tough as it was), I knew Drake Law School was preparing me to compete at the highest levels as a lawyer," Johnny says, "What I couldn't have known was how the combination of personalization, rigor and practical-based training I experienced over those 3 years would not only allow me to flourish in some of the world's largest and most-prestigious law firms and legal departments, but it would lay the foundation for me to be a successful Corporate, Nonprofit Charity, and now Association CEO."

Johnny obtained a Bachelor of Science with honors from the University of Miami prior to coming to Drake, which presented a dramatic shift, both in geography and culture.
"To be frank, coming from a place as diverse as South Florida, I had some anxiety as an African American moving to a State with a mere 2-3% Black population," Johnny says. "I can honestly say I never felt unwelcomed or treated differently on account of my race while there; I found Des Moines and Drake a wonderful and inclusive environment in which to study and live."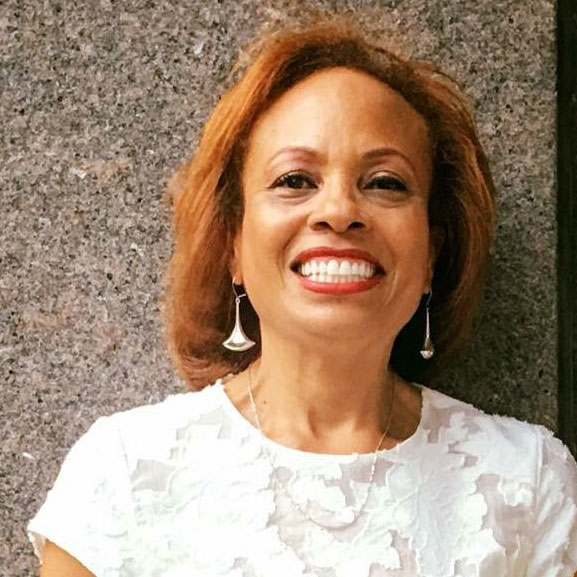 Cherie Richardson, FA'86. Cherie Richardson's professional journey began in corporate America, which led to roles in nonprofit management, and then into higher education. Today, she is the Director of Development for DePaul University in Chicago. But Drake is still near and dear to her.

"My experience as a student-leader at Drake gave me the confidence I needed to achieve and exceed my personal and professional expectations," Cherie says, "Now I have the honor of paying it forward for the next generation of Drake student-leaders as the chair of the National Advisory Council for the Donald V. Adams Leadership Institute — that is dedicated to advancing leadership education at Drake through philanthropic support."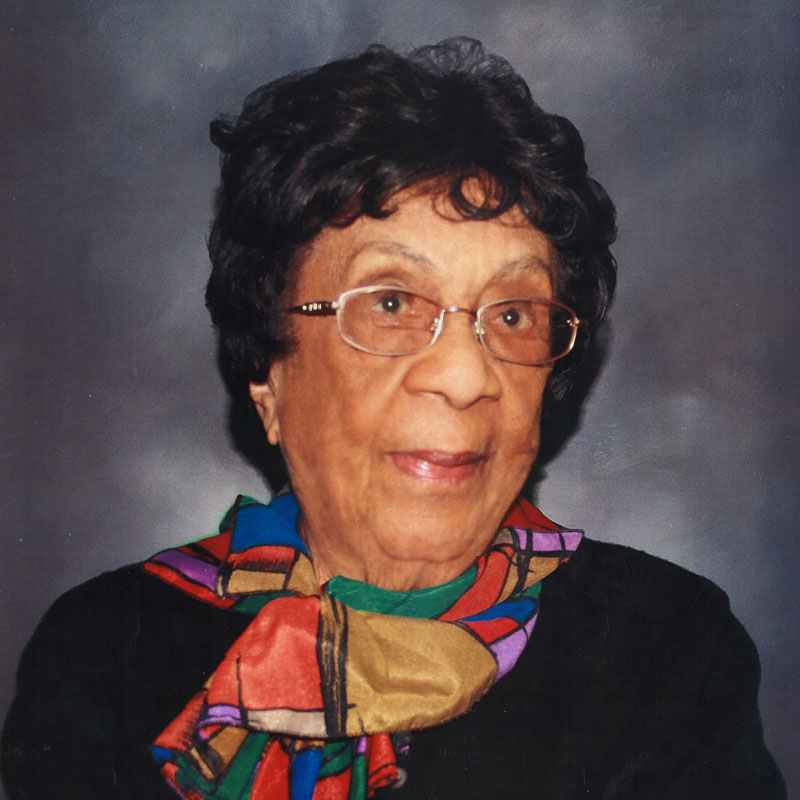 Catherine Gayle Williams, LA'61. Catherine is a 104-year-old leader whose list of accomplishments and "firsts" center around improving the lives of children and families in Iowa. She worked nearly 30 years in state government, retiring as deputy commissioner of the Iowa Department of Human Services in 1981—a position that made her the highest-ranking African-American in Iowa state government at the time. During her tenure, she established the first foster parent group for children with developmental disabilities and later provided the first state-wide training program for foster parents and developed the first subsidized adoption program, followed by the implementation of Iowa's first child abuse registry.

And Iowa was not the only beneficiary of Catherine's efforts. At a national level, she was responsible for helping create uniform standards for the delivery of foster care and daycare services. In addition to these and many other professional accomplishments, Catherine's influence has been felt in a wide circle as she dedicated herself to organizations and groups as varied as Iowa's Health Services Council and the City of Des Moines Planning and Zoning Commission, to the Simpson College Task Force on Minority Student Concerns, NAACP, Jewish Federation, and the Iowa Commission on the Status of Women. She is a recipient of the Drake University Distinguished Alumnae Award in 1981 and the Drake University Alumni Community Service Award and a member of the Iowa Department of Human Rights' Iowa Women's Hall of Fame.

Happening This Month: Throughout February, the Drake University Coalition of Black Students will be presenting events and celebrations in honor of Black History Month. Watch the University Calendar and the CBS Facebook page for more details.

Drake Alumni: Stay connected! Get all the latest news, update your information, and find ways to join in the Drake alumni community on the Alumni website.