We're looking for a triple threat: someone who is a Bulldog, an avid basketball fan, and has a great deal of love for Drake. If that sounds like you, we need your help to fill every home and away game's bleachers and show some support for the Drake men and women's basketball teams.
This season will be one to remember with each team competing in at least 30 basketball games and multiple tournaments. Both teams will travel far and wide throughout the country. No matter how far from Drake's campus you go, you can always find like-minded Bulldogs to cheer with!
There are high expectations for both teams to do well this year, as the Drake women's basketball team finished the season last year undefeated in their conference and made it to the first round in the NCAA tournament. The Drake men's basketball team has a new head coach, Darian DeVries. DeVries was an assistant coach with Creighton for 20 seasons. During that time, he helped guide the Bluejays to 19 postseason appearances and 12 NCAA Tournament berths.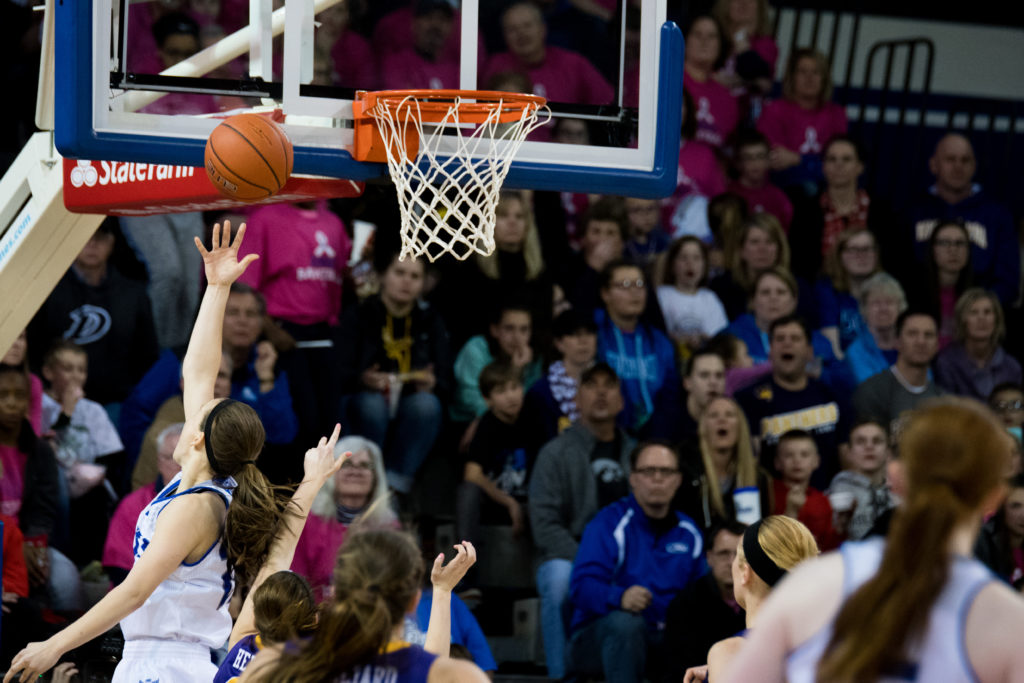 Now is the time to get pumped up for great upcoming games. Join us in Lincoln on November 7th for a women's game and in Colorado on November 13th for the next men's game tipoff. Keep an eye on the alumni upcoming events page for a complete list of events.
If there is a pregame event, you can register right on the alumni website. The site will also sometimes feature a discount code for alumni to use when buying their tickets to the game.