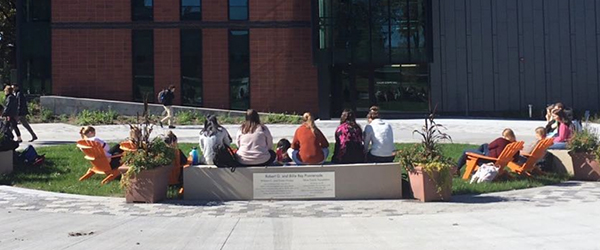 The newly-created Robert D. and Billie Ray Promenade is now open to the public. It replaces 27th Street and is located directly east of Collier-Scripps Hall, which is home to The Robert D. and Billie Ray Center. The Center pursues character-building and ethics initiatives that honor the Rays' legacy.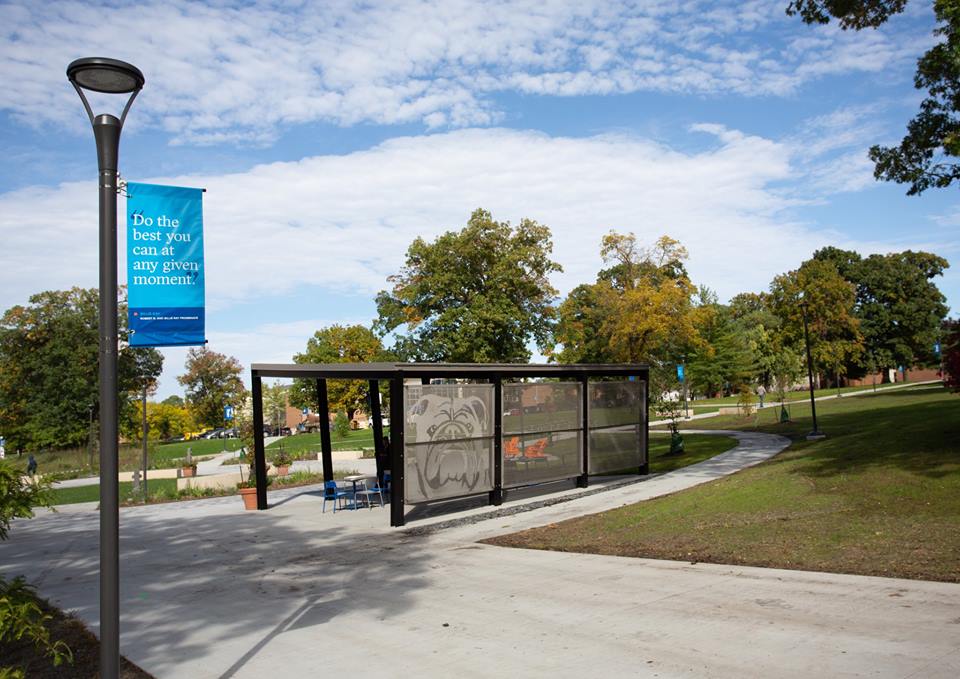 Many students have already been spotted enjoying the Promenade for outdoor classes and using it as a study space. The Promenade adds more green space to the heart of campus and will serve multiple purposes, such as a meeting location, studying spot, performance venue, picnic destination, and more.
The Promenade is named for Robert D. Ray, BN'52, LW'54, and Billie Ray, BN'50. Robert D. Ray passed away at the age of 89 on July 8, 2018, a loss that was felt across campus. Ray was a former Drake University President as well as the 38th Governor of Iowa. He was the University's 11th president and had two Drake degrees. He received his B.A. in business and his juris doctorate from the Drake Law School.