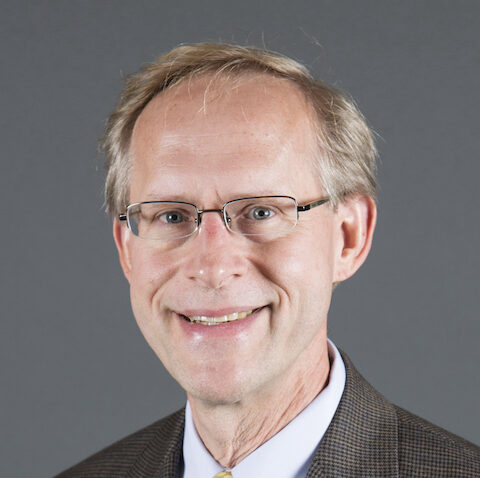 Tim Welty, professor of pharmacy practice, will conclude his role as professor and director of research, innovation, and global initiatives for Drake University's College of Pharmacy and Health Sciences (CPHS) on December 31, 2023. 
Welty joined Drake University in 2012 after serving as a faculty member at Samford University in Birmingham, Alabama, and the University of Kansas in Lawrence, Kansas. He joined Drake as professor and chair of the pharmacy practice department, where he managed the faculty, department budget, strategic plans, course revisions, and faculty performance metrics. He also helped develop inter-professional education between Des Moines area institutions, collaborated with the Iowa Healthcare Collaborative to improve medication safety in Iowa, worked with faculty to restructure the Pharmacy Skills and Assessment course series, and assisted with the exploration and implementation of new degree programs, all while maintaining a limited clinical practice in neurology at UnityPoint Clinics.
As the director of research, innovation, and global initiatives since 2019, Welty has played a crucial role in forming international partnerships to foster global learning. He has led international activities at Taylor's University in Kuala Lumpur, Malaysia, convening a team of faculty that reviewed and determined that the Taylor's Bachelor of Science in Pharmacy graduates could enter the Drake PharmD program with advanced standing into the Spring P2 year.  He also organized a seminar comparing healthcare profession education in the United States to that in Malaysia with visiting professor Dr. PT Thomas, PhD, a professor and executive dean of the faculty of health and medical sciences at Taylor's University. Welty has also engaged student pharmacists to assist with emergency response projects impacting patients with epilepsy and their healthcare providers worldwide as part of his work as the chair of the International League Against Epilepsy (ILAE) Crises Response Task Force. 
Welty also helped establish the Vanadro and Drake University Drug Development Fellowship for post-graduate PharmD students to gain comprehensive knowledge in new drug development and academia. He also participated in several collaborative initiatives with The Iowa Clinic and other business partners.  
Welty has also led several scholarship initiatives, including the submission of a 1.5-million-dollar HRSA (Health Resources & Services Administration) Grant, serving as Principal Investigator for the first two years of the grant. He also led the formation of a scholarship task force within the College, organized research and scholarship roundtables to enhance collaboration among faculty across departments and served as a liaison to Drake's Sponsored Programs Office.
A significant portion of Welty's scholarship and professional service throughout his career has focused on the treatment of epilepsy and other neurological disorders. One of his major research projects was the Equigen study of generic substitution of antiseizure medications. This study resulted in the recognition that generic substitution of antiseizure medication in the US is safe and effective. In addition to the ILAE, Welty is a member of the American Epilepsy Society (AES), the American Association of Colleges of Pharmacy (AACP), the American College of Clinical Pharmacy (ACCP), and the Accreditation Council on Pharmacy Education (ACPE), all of which he has held numerous leadership positions within. He is a Fellow of the AES and the American College of Clinical Pharmacy (FACCP) and is also widely published in and served as a peer reviewer for multiple publications including Epilepsia, Epilepsy and Behavior, and Epilepsy Research.
"Tim Welty is a living testament of the enduring power of innovation, collegiality, and collaboration in academia and health care," said Renae Chesnut, dean of the CPHS. "As we bid farewell to Tim, we celebrate a career that has shaped the profession of pharmacy and the treatment of patients domestically and internationally. He is leaving the College of Pharmacy and Health Sciences having made a positive impact."