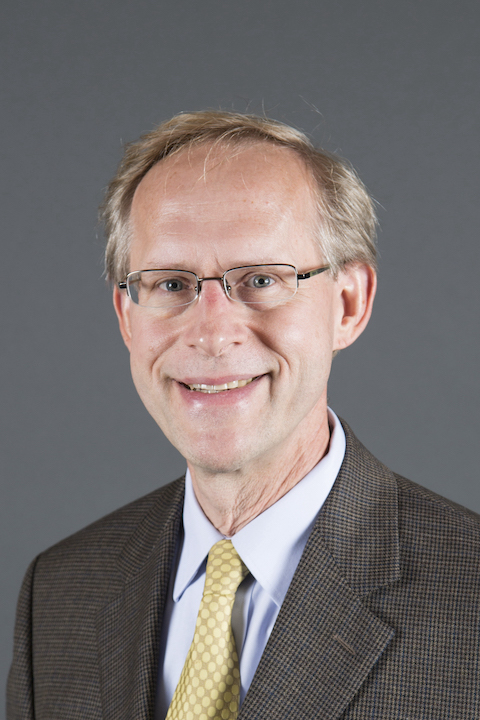 Drake University College of Pharmacy and Health Sciences professor of pharmacy practice, Dr. Tim Welty, has been appointed chair of the newly formed International League Against Epilepsy (ILAE) Crisis Response Task Force. Dr. J Helen Cross, President of the ILAE and The Prince of Wales's Chair of Childhood Epilepsy at Great Ormond Street Hospital in London, has formed the Task Force to address concerns and develop plans for responding to future crises and the impact on patients with epilepsy. She asked Welty to serve as chair following his involvement with the Emergency Response (Ukraine) Task Force.
As chair of the ILAE Crisis Response Task Force, Welty will lead nine physician and pharmacist members from around the world who all have expertise or experience working in emergency/crisis situations. Welty attended the European Congress on Epilepsy July 9-13, 2022, in Geneva, Switzerland to meet with potential members and begin the formation of the task force. Welty also met with ILAE leadership to better understand the scope of charges to the task force.
Several charges were given to the ILAE Crisis Response Task Force:
Develop a policy and approach for the ILAE to respond to emergency crisis situations in the future.
Work with the World Health Organization and regional health organizations to update emergency medication lists to include medications for seizures.
Work with pharmaceutical companies and NGOs to develop plans for supplying seizure medications in emergency/crisis situations.
Compile and/or develop resources that will be helpful to healthcare providers who are attempting to care for people with epilepsy who are caught in an emergency.
"The work of this task force will help to raise awareness of the need to include people with epilepsy in planning for emergencies and crises," said Welty. "Abrupt discontinuation of seizure medications due to an emergency or crisis can result in increased seizures that are dangerous to the person or others and could result in death from the seizures."
The ILAE Crisis Response Task Force will build on the work of the organization's Emergency Response Ukraine Task Force that was formed and Welty was appointed to after war broke out in the country in early 2022. The Ukraine task force issued a statement in March estimating the severe difficulties that the war had on approximately 250,000 people with epilepsy in Ukraine, along with the health care professionals who supported them. As anti-seizure medication supplies began running low in the country after the war began, over two million people fled to neighboring countries.
Welty, who also serves as director of research, innovation, and global initiatives for the College of Pharmacy and Health Sciences, engaged several second-year student pharmacists he instructed in the spring of 2022 to assist with the work of the Ukraine task force. Students helped develop materials on alternate routes of administration for seizure medications, possible sources of seizure medications, dosing equivalents for benzodiazepines, and therapeutic equivalents for seizure medications. As the newly appointed chair of the ILAE Crisis Response Task Force for future emergencies/crises, Welty will continue to engage students in assisting with emergency response projects that will impact patients with epilepsy and their healthcare providers.
"The work of the Ukraine task force and the contributions of Drake pharmacy students has directly improved the care of people with epilepsy caught in the Ukraine conflict and provided important resources for the care of patients involved in future crises or disasters," said Welty.
The ILAE is an organization of more than 120 national chapters and is the world's preeminent association of health professionals and scientists working toward a world where no person's life is limited by epilepsy. Its mission is to ensure that health professionals, patients and their care providers, governments, and the public worldwide have the educational and research resources that are essential in understanding, diagnosing, and treating persons with epilepsy.