Drake Establishes Business Track of Historic Series, Announces Inaugural Lecture
Drake University is excited to announce the expansion of the Martin Bucksbaum Lectureship Series. Under the expansion, the University will now have two lectureship tracks—the original Bucksbaum Distinguished Lectureship and a newly launched Bucksbaum Lectureship in Business, which is made possible by an additional gift from Melva Bucksbaum and Mary Bucksbaum Scanlan.
Managed through Drake's Zimpleman College of Business, the new lecture track addresses topics at the intersection of business and society. Students and community members are invited to take part in an intellectual conversation with some of the nation's foremost thought leaders to discuss how business and entrepreneurialism can make both an economic and societal impact.
Inaugural Speaker: Heather McGhee
Heather McGhee, the New York Times best-selling author and a champion of equality in America, will be giving the Inaugural Bucksbaum Lectureship in Business on Nov. 1 in Sheslow Auditorium on Drake's campus. McGhee's lecture will begin at 7 p.m. The event is free and open to the public, but attendees will need to register ahead of time at drake.edu/bucksbaum. The lecture will also be livestreamed at live.drake.edu.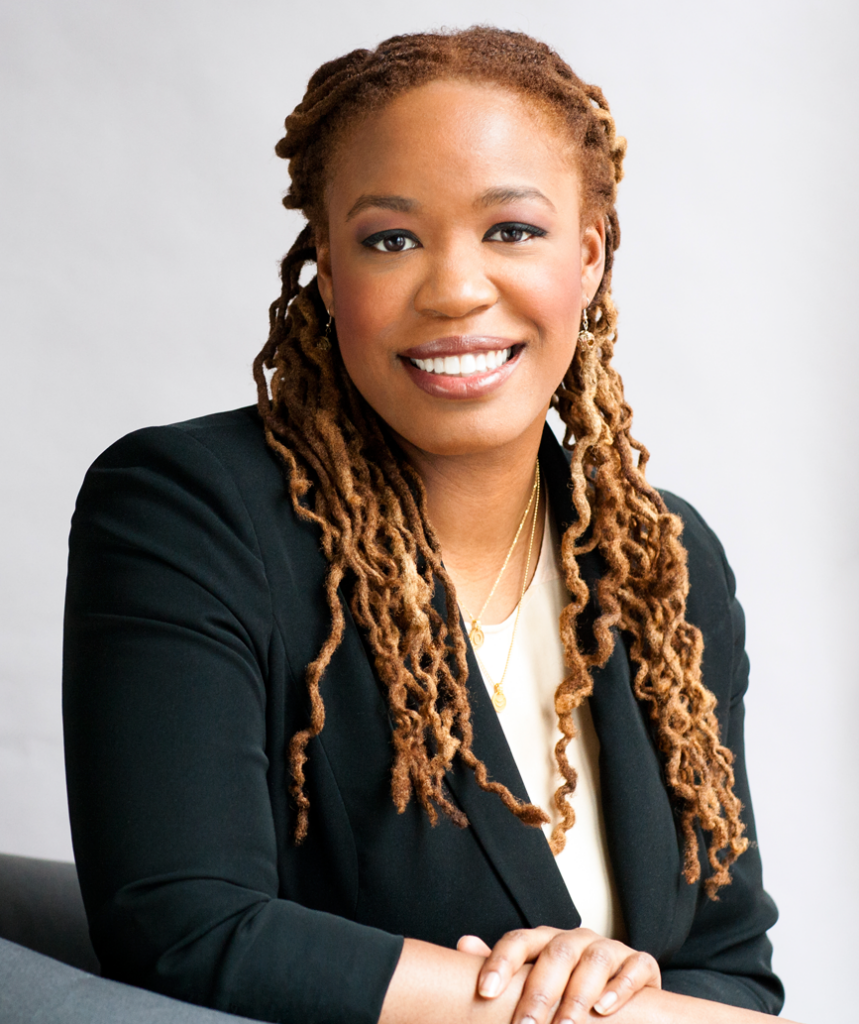 Throughout her career in public policy, McGhee has crafted legislation, testified before Congress, and helped shape presidential campaign platforms. Her book The Sum of Us: What Racism Costs Us and How We Can Prosper Together, spent 10 weeks on the New York Times bestseller list and was longlisted for the National Book Award and Carnegie Medal for Excellence in Nonfiction. She has most recently adapted her book for young readers with companion materials for classrooms. Her 2020 TED talk, "Racism Has a Cost for Everyone," has been viewed more than 2.5 million times.
"We couldn't think of a better speaker to kickstart our inaugural lecture. This is an incredible opportunity to offer students, our campus community and anyone with a vested interest in the business field an important perspective to better enable business as a force for good,"​​ said Alejandro Hernandez, Dean of the Zimpleman College of Business. "I want to recognize and thank the late Melva and her daughter Mary for their continued generous support of Drake as we work to honor Martin's memory with this second track of the lectureship series."
Carrying on the Legacy
Nearly 30 years ago, Martin and Melva Bucksbaum launched their vision for sparking community discussion about the most poignant issues of our time through a generous gift to the University that helped establish the Martin Bucksbaum Lectureship Series. The late Martin Bucksbaum was a local business leader who served as chairman and CEO of General Growth Properties. He was also a member of the University's governing board. Over the years, the Lectureship has included world-renowned speakers including Maya Angelou, Earvin 'Magic' Johnson, Bob Woodward, and many others—historically attracting more than 1,000 guests to the Knapp Center.