The College of Pharmacy and Health Sciences' annual Alumni Achievement Awards were presented at Health Professions Day (formerly Pharmacy and Health Sciences Day) on February 23, 2023. This year's outstanding alumni included Young Alumni Achievement Award recipients Emmeline Paintsil (PH'18, ED'21), and Sydney Marshman (OT'19), and Alumni Achievement Award Recipients CoraLynn Trewet (PH'03) and Todd Lee (PH'97). 
 
"Our 2023 Alumni Achievement Awardees are a distinguished group of individuals with many achievements," said Renae Chesnut, dean of the college. "They serve as excellent role models with their dedication to their professions, communities, and the College."  
 
Emmeline Paintsil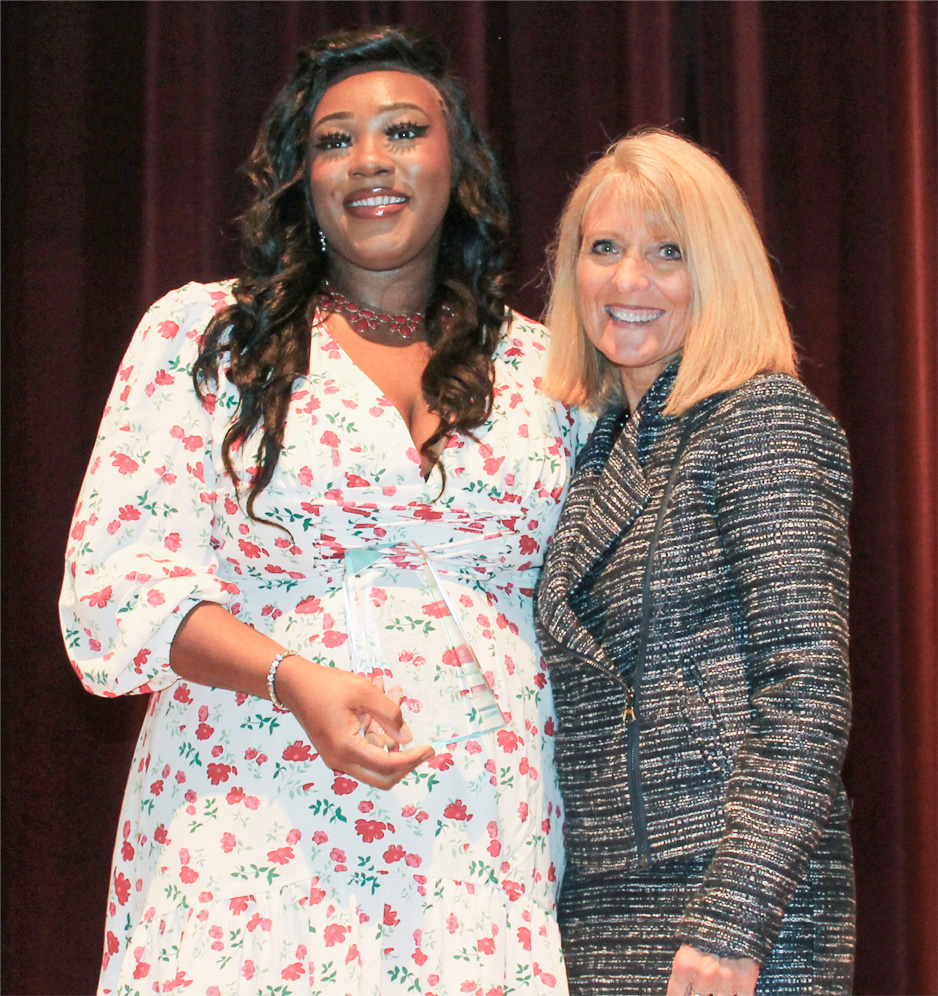 Emmeline Paintsil is a 2018 alum of the PharmD program and a 2020 alum of the Master of Science in Leadership Development program. She completed a Pharmacy Practice Residency with Mount Auburn Hospital in Cambridge, Massachusetts, in 2019. She then worked as a Clinical Pharmacist at Robert Wood Johnson University Hospital in New Brunswick, New Jersey, and a Kidney/Pancreas and Heart Transplant Clinical Pharmacy Specialist in the hospital's Kidney and Pancreas Transplant Center.

Since 2021, Paintsil has served as Director of Professional Affairs for the Iowa Pharmacy Association. In this role, Paintsil oversees IPA practice-related advisory committees and policy committees to address current issues across the practice of pharmacy. She serves as a liaison to the Iowa Department of Public Health and Board of Pharmacy, and to several national pharmacy associations. She manages a $500,000 grant program annual budget with key stakeholders and coordinates education and leadership development programs. Paintsil also serves as a liaison to student pharmacists, resident pharmacists, and pharmacy technicians in Iowa.

Paintsil has given back to the College immensely in her short career, currently serving as a member of the College's Diversity, Equity, and Inclusion Committee. She also goes above and beyond in her role as the IPA liaison for student pharmacists and is always willing to meet with and support our student pharmacists.
Sydney Marshman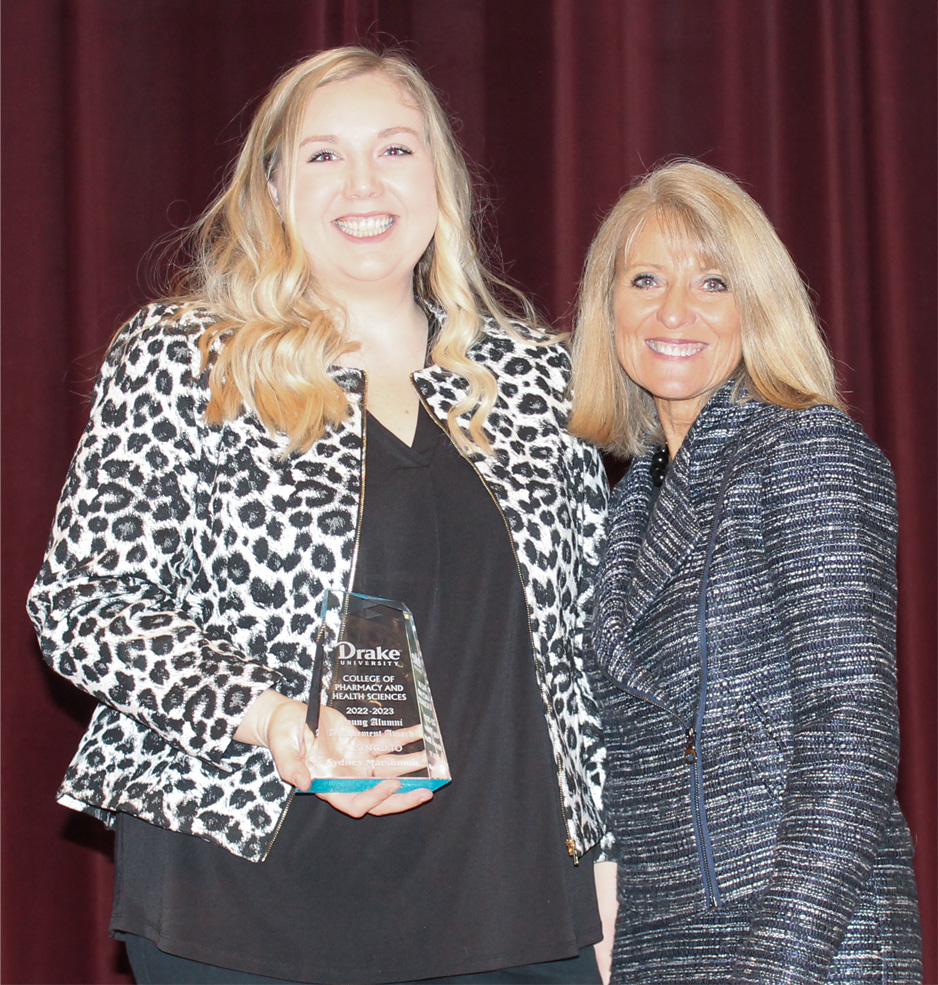 Sydney Marshman joined the inaugural Occupational Therapy Doctorate (OTD) program in Drake's College of Pharmacy and Health Sciences. She established herself as an exceptional student and leader before graduating in 2019.

Marshman has worked in several adult settings including acute care, a skilled nursing facility, and outpatient care, before opening her private practice, Happy at Home Consulting, in 2020. Happy at Home Consulting provides in-home services to adults in Iowa and Nebraska. Services include occupational, physical, and speech therapy in addition to health & wellness consultative services. In the last year of Happy at Home Consulting, Marshman expanded services available at no-cost to older adults in 27 Iowa counties through community partnerships. She also implemented the HARP program in rural Iowa to increase access to occupational therapy in collaboration with Milestones Area Agency on Aging, and was also selected by the Iowa Department on Aging to administer the CAPABLE program.

Marshman is President-Elect of the Iowa Occupational Therapy Association and a Board Member of the Polk County Healthcare Providers Network. In addition to association and committee involvement, Marshman serves as a lab facilitator for Drake's OTD program. She was a featured presenter in the Drake University Alumni Class Series in the fall of 2022, and she offers student internships through Happy at Home Consulting.

CoraLynn Trewet

CoraLynn Trewet completed Drake's PharmD program in 2003 and a Pharmacy Practice Management Residency from the University of Kansas Medical Center in 2005. During the residency, Trewet obtained a Master of Science in Pharmacy Administration from the University of Kansas. Dr. Trewet is a Board Certified Pharmacy Therapy Specialist (BCPS) and a Certified Diabetes Educator (CDE).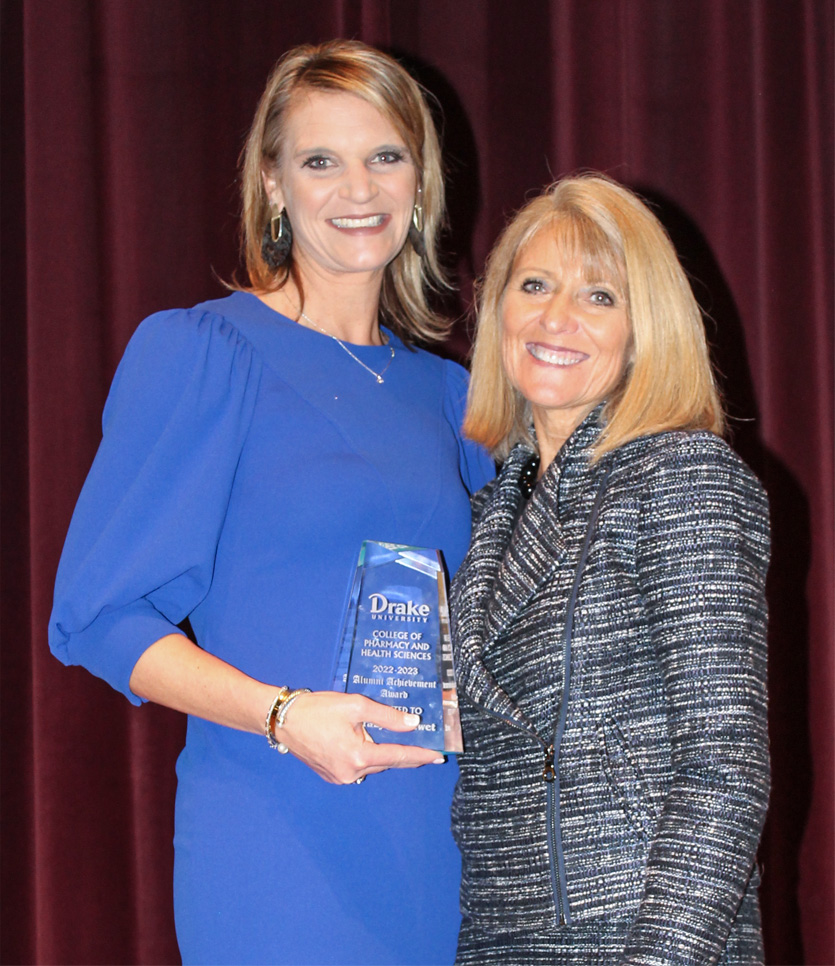 At the completion of her residency and master's degree in 2005, Trewet joined Broadlawns Medical Center in Des Moines, Iowa, as a Clinical Pharmacist and Associate Clinical Professor for the University of Iowa College of Pharmacy practicing in family medicine with a focus on cardiovascular disease and diabetes running an anticoagulation, hypertension and diabetes clinic. In 2013, Trewet joined Sanofi U.S. as a Senior Medical Science Liaison in Diabetes. At Sanofi, she helped to launch three medications. In 2020, she joined Biogen to support the launch of the first drug approved for Alzheimer's disease in nearly 20 years. Currently, Trewet is a Senior Medical Science Liaison in cardiovascular disease at Bristol Myers Squibb.
Trewet is a fellow of the American Pharmacists Association and the National Lipid Association. She is active in many state and national pharmacy organizations and received the Iowa Pharmacy Association's Young Pharmacists of the Year Award in 2011. Trewet frequently returns to Drake to guest lecture and meet with students, and she currently serves as Chair of the College's National Advisory Council.
In addition to her successful pharmacy career, she is a Board Member for EveryStep, a community-based health care and support services organization. She is also active in the Ankeny and Des Moines communities.

Todd Lee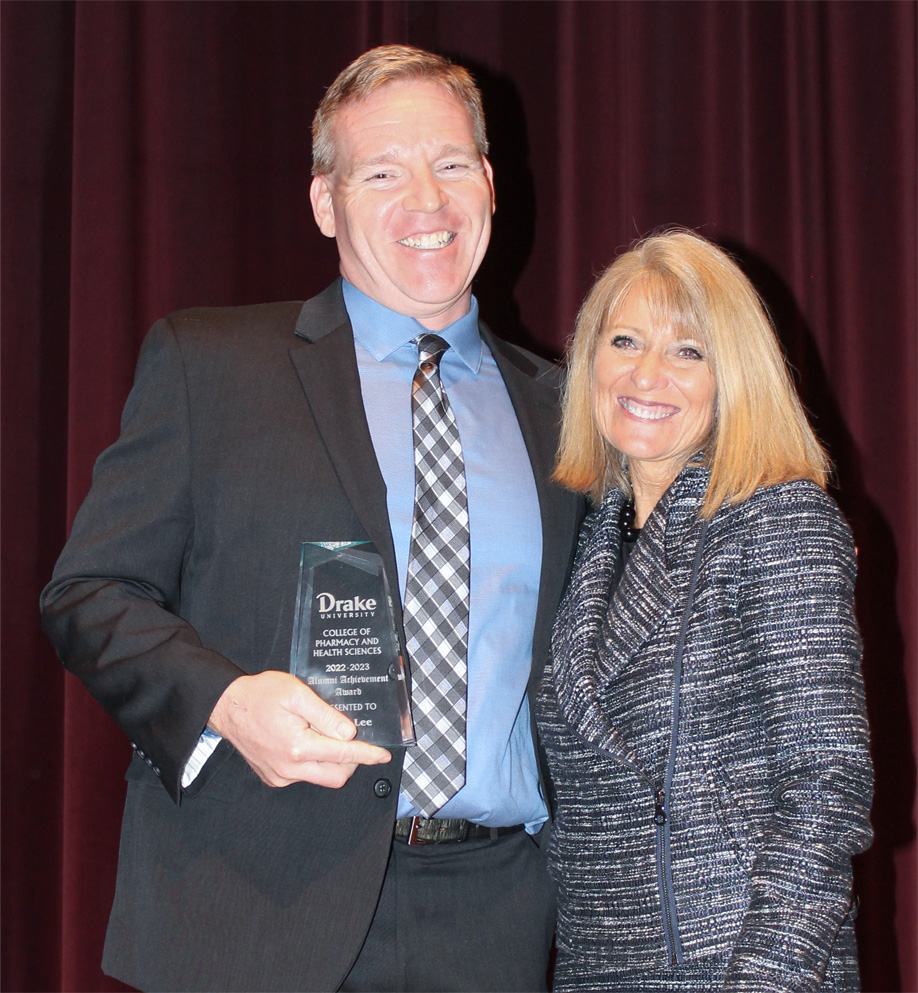 After graduating from Drake's PharmD program in 1997, Todd Lee went on to complete his PhD in Pharmaceutical Outcomes Research Pharmacoeconomics at the University of Washington Department of Pharmacy in 2001.
Lee has served in several academic and administrative appointments since the early 2000s, including the Hines VA Hospital in Hines, Illinois, the Northwestern University Feinberg School of Medicine, the University of Washington Department of Pharmacy, and the University of Illinois at Chicago College of Pharmacy, where he currently serves as a professor and head of the Department of Pharmacy Systems, Outcomes and Policy.
Lee is a thoroughly published researcher, invited lecturer, presenter, and journal reviewer. He has received many awards and honors including those from the Institute for Health Research and Policy, the International Society for Pharmacoeconomics and Outcomes Research, and the American Foundation for Pharmaceutical Education. He has also served on many academic, regional, national, and international committees.
Lee has remained engaged with the College of Pharmacy and Health Sciences by serving as a member of the Lon Larson Engaged Practitioner Award Selection Committee since 2013. In 2022-23, he and his wife, Amy, established the Robert W. Lee Scholarship, in honor of his father, to benefit first-generation student pharmacists.