Students in the College of Pharmacy and Health Sciences at Drake University have access to new interactive 3D virtual technology for learning human anatomy and physiology. Drake is one of the few institutions in Iowa to now have an Anatomage Table, the most technologically advanced 3D anatomy visualization and virtual dissection tool for anatomy and physiology education. The Anatomage Table has been shown to be an effective educational tool to allow students to interact with accurate, well-preserved cadavers in digital form.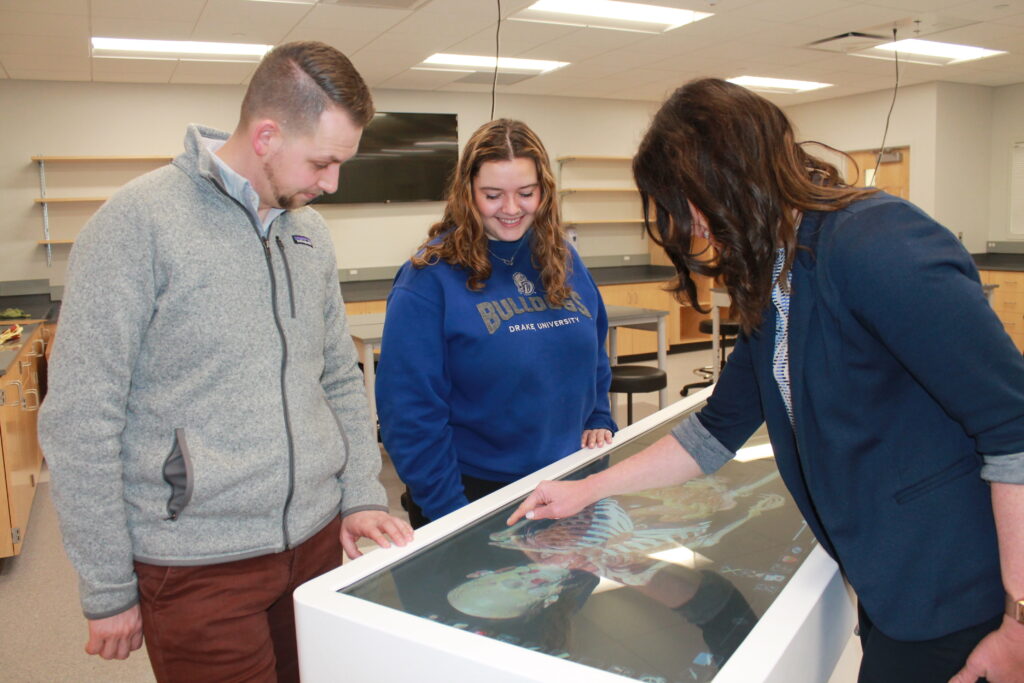 The Anatomage Table is the only fully segmented real human 3D anatomy platform. Students visualize anatomy exactly as they would on a fresh cadaver with individual structures reconstructed in accurate, high-resolution 3D. The anatomy is presented as a fully interactive, life-sized touchscreen experience, in operatory bed form.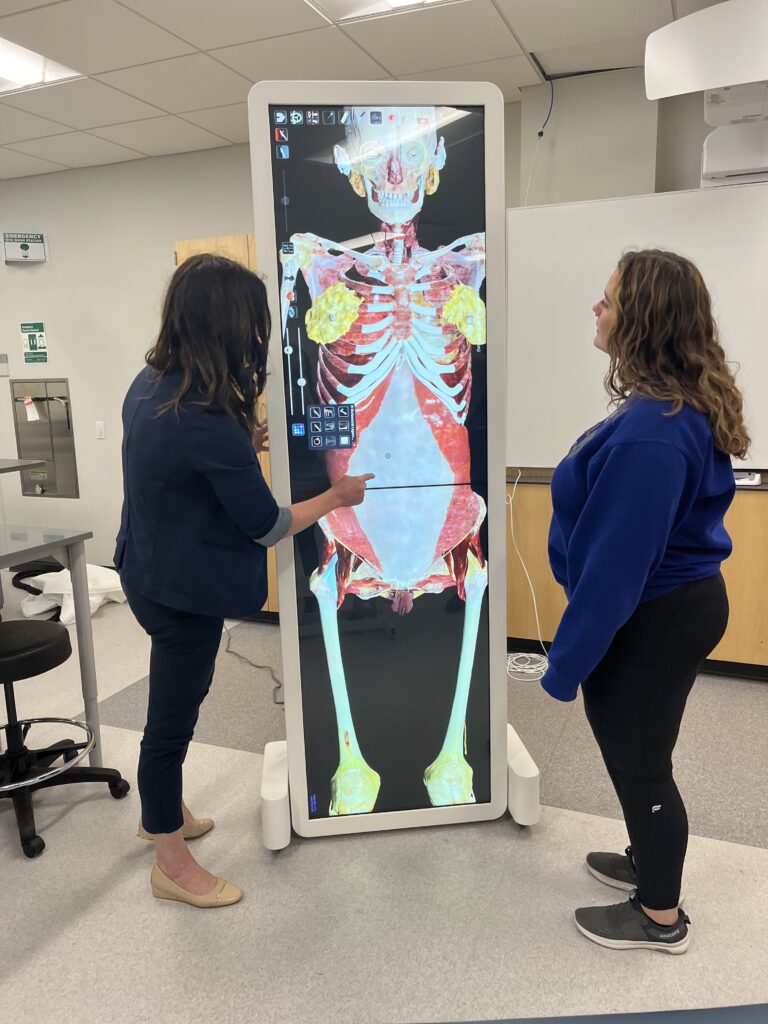 Features of the Anatomage Table include four virtual cadavers, 1000 pathological examples, 20 case studies, radiographs, CT, and MRI findings. The technology also has a custom flythrough tool for examining organs. The convertible table format allows instructors to display all dissections, case studies, and images in an upright presentation. A lecture tool is also available for instructors to record lessons so that students can view the materials at a later point in time.
Faculty in the College of Pharmacy and Health Sciences will begin integrating the use of the Anatomage Table into select courses in the spring of 2023, with full integration into courses in the fall of 2023. Dr. Alisa Drapeaux, assistant professor of health sciences, and Dr. Sean Rogers, assistant professor of athletic training, will conduct teaching and learning research to compare student engagement, knowledge acquisition, and instructor feedback between the Anatomage Table, Z-Space, and regular cadavers.
"We are excited to have this state-of-the-art educational tool to supplement our other educational hands-on experiences," said Renae Chesnut, dean of the college. "We now have another innovative way for our students to understand the anatomy and physiology of the human body, which is crucial for future health care professionals."