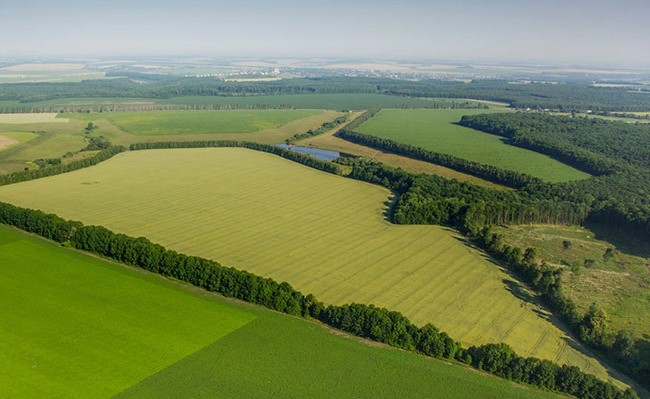 The Drake Agricultural Law Center is hosting an Agricultural Law Center Symposium on Tuesday, Oct. 18, from 8:30 a.m.-4:30 p.m. in the Drake University Olmsted Center, Parents Hall. This year's symposium, titled "The Cooperative Business Model: A Vision for the Future Built Upon Centuries of Success," celebrates the value of cooperatives and their importance in many areas, particularly rural communities and the agricultural and food industries. Conference sessions are applicable to cooperatives across all industries, with sessions covering insurance, utilities, agriculture, and more.
This conference is supported by the National Council of Farmer Cooperatives, the National Cooperative Business Association CLUSA, and the Iowa Institute for Cooperatives. Experts will share insights on issues such as governance, human resources, grant opportunities, tax, mergers and acquisitions, and antitrust. Attendees will have the chance to discuss workforce challenges, emerging cyber and data security concerns, partnerships and opportunities for growth, and help envision what cooperatives can do to help rural America thrive. 
Drake Agricultural Law Center Director Jennifer Zwagerman said, "October is National Co-op month, so there is no better time to celebrate cooperatives. We are excited to partner with the National Conference of Farmer Cooperatives, the National Cooperative Business Association CLUSA, and the Iowa Institute for Cooperatives to highlight the rich history of cooperatives across all industries, but particularly when it comes to food, agriculture, and supporting rural communities."
The Drake Journal of Agricultural Law is soliciting articles and essays from speakers and participants for a forthcoming issue.  This issue will continue these discussions and highlight challenges and opportunities for its readers.
"Bringing together representatives from a wide variety of cooperatives throughout the Midwest provides opportunities to address current issues, while also taking time to envision how cooperatives can expand, adapt, and collaborate to transform the future," Zwagerman said.
To learn more about agricultural law and its many facets of influence, reserve your ticket here. Tickets are $50 each and will be available until Oct. 18. CLE credit for this event is pending.
About Drake Agricultural Law Center
Since 1983, the Drake Agricultural Law Center has been committed to educating future lawyers providing opportunities to students to gain experience in agricultural law. Learn more about the Drake Agricultural Law Center at Drake.
About Drake Law School
For over 150 years, Drake Law School has helped launch successful careers, providing a legal education that emphasizes experiential learning backed by a solid foundation in legal theory. As the only law school in the capital city of Des Moines, students gain unparalleled access to internships, externships, and clerkships. Drake Law graduates leverage the experience gained from hands-on learning and are ready to put the law in action from day one, joining an alumni network of 6,000+ who use their law degree in all 50 states and across the globe—in every facet of the legal profession. Learn more about a legal education at Drake.