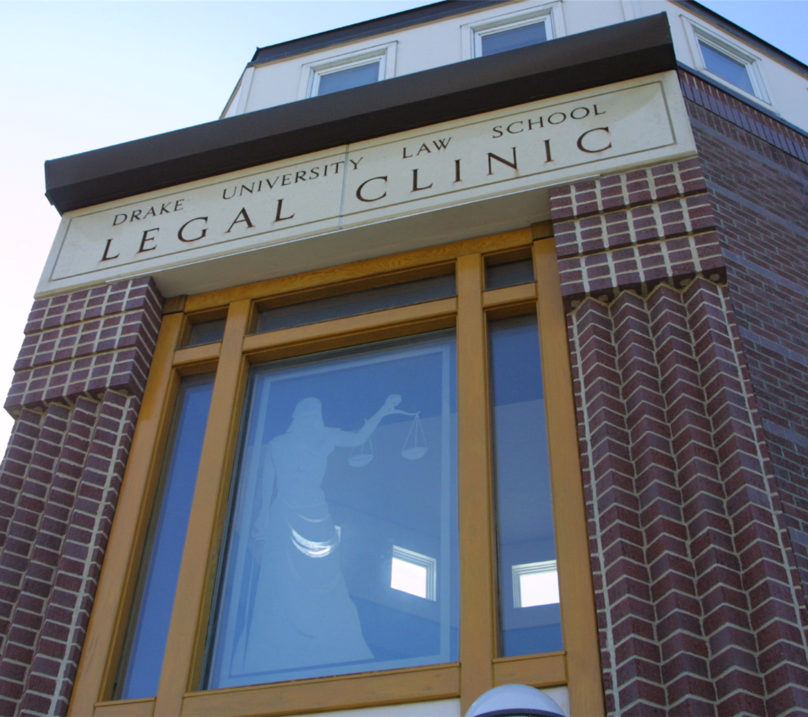 Drake Law School consistently ranks as one of the nation's top law schools for child law and practical training, according to preLaw magazine. The Joan & Lyle Middleton Center for Children's Rights has been the bedrock of Drake's nationally recognized children's rights program for two decades – serving as a local, statewide, and national leader in improving the child welfare and juvenile justice systems through training, advocacy, and litigation. The Children's Rights Clinic is a centerpiece of the Middleton Center for Children's Rights and prepares law students for successful and rewarding careers in child advocacy. Graduates of the clinic serve as juvenile court judges, counsel for children, public defenders, county attorneys, and thought leaders throughout Iowa and beyond.
In 2021, the Children's Rights Clinic welcomed a new director, Professor Nickole Miller. Under her leadership, students in the Children's Rights Clinic (CRC) represented children in special education, school disciplinary, immigration, Child in Need of Assistance, and juvenile delinquency proceedings. The students are the lead attorneys in these cases and gain real world experience making arguments in court, submitting legal briefs, investigating facts, and interviewing and counseling clients. Students apply what they learn from their client representation to work on a community education or advocacy project aimed at improving the child welfare and juvenile justice systems.
This year, student attorneys with the CRC had the opportunity to serve on the Iowa Supreme Court's Juvenile Justice Task Force. The court established the task force to create a comprehensive review of Iowa's juvenile justice system and make recommendations for future development regarding data collection and services, as well as suggestions to improve upon race and gender disparities.
Drake Law School hosted the virtual kick-off summit for the task force in January. Members of the task force were assigned to workgroups addressing specific issues. Children's Rights Clinic student attorneys Miguel Alvarado and Ian Buchwald served on the Community Based Services Workgroup. Maria Kordick and Payton Clerc provided support to the State Training School Workgroup.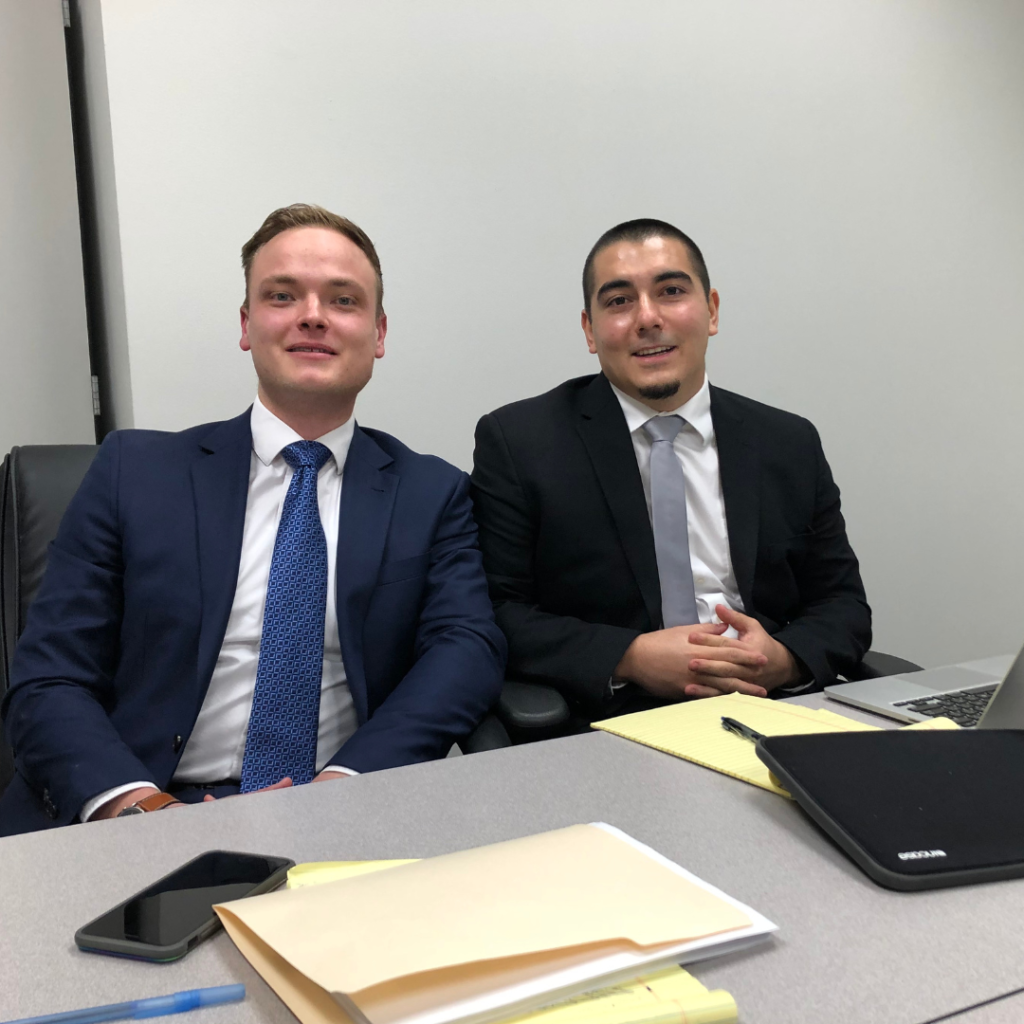 When explaining his desire to get involved, rising 3L Ian Buchwald referenced the ability to have an impact in his community. "It was clear to me that this was an incredible opportunity to be part of a force for positive change in Iowa's juvenile justice system," Buchwald said.
For recent Drake Law graduate Miguel Alvarado, the opportunity to make a difference is also what drew him to the clinic and task force. Additionally, the work provided invaluable experience as he transitions into the legal profession.
"I plan to practice in the area of juvenile law, so serving on a task force with all the major players in Iowa who have already done so much to make positive changes in our juvenile system, including Iowa Supreme Court Chief Justice Susan Christensen, was an honor. These people will be my colleagues for the rest of my career, so it was great to begin building a working relationship with them," Alvarado said.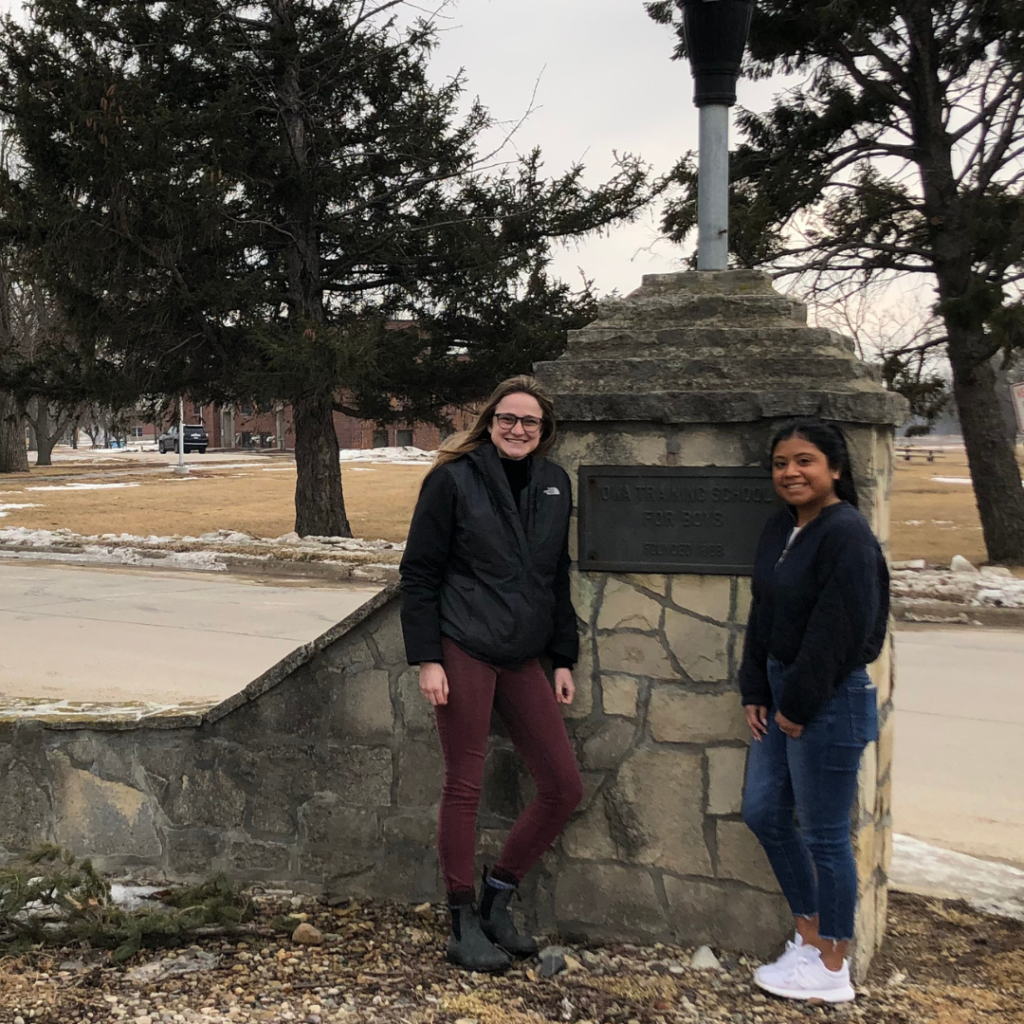 Maria Kordick, another recent graduate, appreciated the opportunity to meet with some of the individuals who would be impacted by her workgroup's proposals. "In addition to our bi-weekly meetings, we were able to take a trip to the Boys State Training School in Eldora. We toured the facility and talked with a few of the students who were currently living there," said Kordick. "That experience made our work even more meaningful for me." Kordick plans to continue her involvement with the Juvenile Justice Task Force beyond the clinic. "While our time in the CRC has ended, I look forward to continuing to work with the subcommittee to make progress on the goals and scope of our project," Kordick said.
Iowa Supreme Court Chief Justice Susan Christensen said it was a pleasure to have Drake Law student participation on the task force. District Associate Judge Linnea Nicol chairs the Community Based Services Workgroup and worked closely with Alvarado and Buchwald. "Miguel and Ian were integral parts of the Community Based Services Work group," said Judge Nicol. "The work they completed to survey and analyze data was awesome heavy lifting. Ian and Miguel were organized, on time, ready to learn new things, and willing to share ideas and take direction. They were equal partners with all the other work group members and made contributions that will have a place in our work group final report to the Supreme Court."
Practical training is a cornerstone of a Drake legal education. Experiences like this not only provide students the opportunity to develop practice skills and develop professional networks, but their work also has an impact on the communities they serve.
"The students' work on the Juvenile Justice Task Force provided an avenue for them to use their legal research, analysis, writing, and problem-solving skills to evaluate the issues emerging from their own client work and then work collectively with others from across the state to consider solutions to improve the juvenile justice system," said Professor Miller. "I am incredibly proud of their work to support the Juvenile Justice Task Force. These student attorneys were active participants in the vitally important, but incredibly difficult work of law and policy reform."
Read more about the Middleton Center for Children's Rights and the Children's Rights Clinic at Drake Law here.