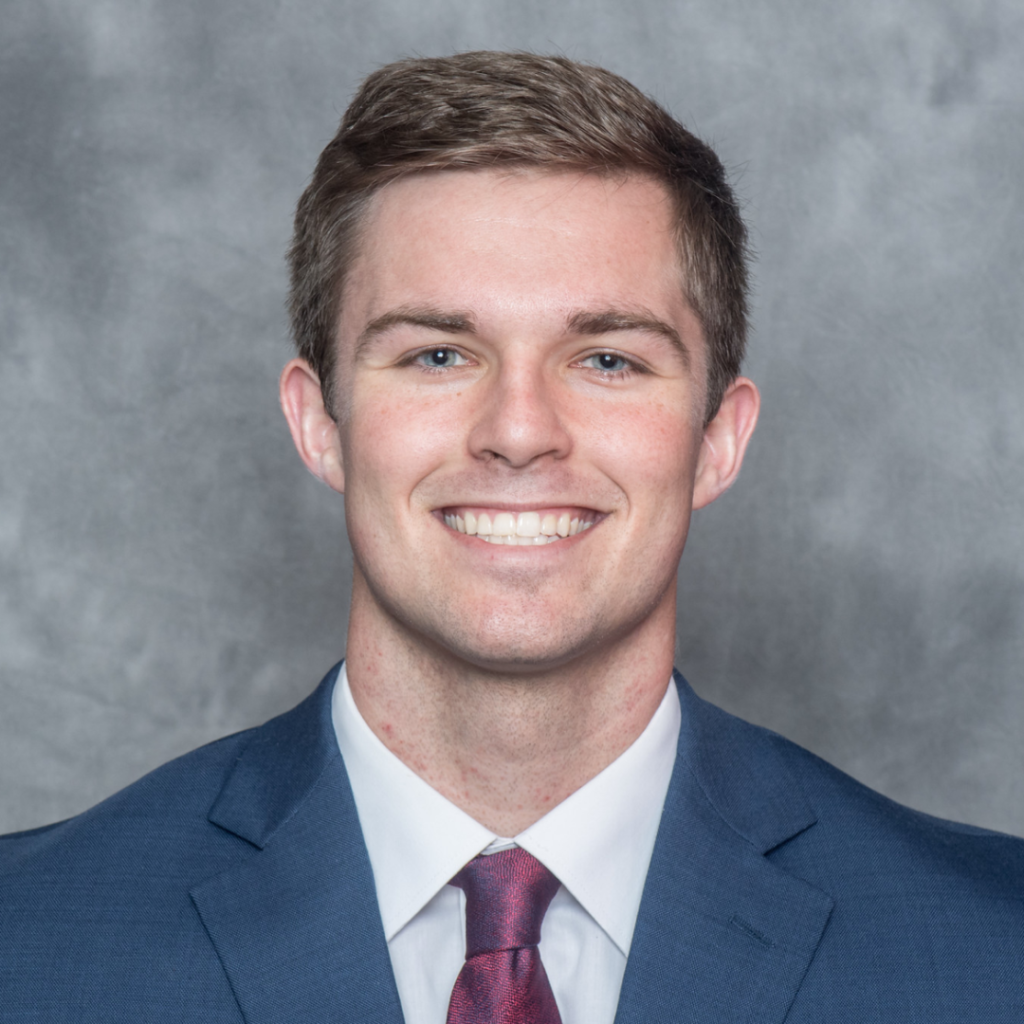 Conner Greene is spending his 1L summer as a law clerk for the Organized Crime Drug Enforcement Task Force with the United States Attorney's Office for the Southern District of California. Conner is from North Liberty, Iowa, and earned bachelor's and master's degrees in Political Science from Iowa State University. We recently checked in with Conner to learn more about his experiences so far this summer.
How did you learn about this internship and what appealed to you about the opportunity?
I spent a lot of time researching different opportunities on my own in addition to using the resources the Career Development Office (CDO) provided us. After I learned more about what a U.S. Attorney's Office does, I was excited about pursuing an opportunity with federal prosecutors and working for the Department of Justice. I was a daily visitor of the DOJ Summer Internship job board online and reached out to as many different offices as I could.
I interviewed for multiple offices across the country and eventually chose the Southern District of California for a few reasons. First, I wanted to see what a high-traffic office looks like. Due to the proximity to the border and large population center in San Diego, there are constantly new and unique legal experiences out here that I would not have had access to in Iowa. Second, I was able to really make a push for working on legal issues that were in a subject-matter I was interested in. Lastly, I interviewed for this role in February when it was 25 degrees, and there was snow on the ground. A little change of scenery sounded pretty nice about then :).
The CDO was a great resource for me during that time too. It can be stressful trying to find a summer internship and juggle the school workload, but CDO Director Katie Overberg was awesome. She gave me a ton of support!
What does your day-to-day look like on the job?
There really hasn't been a typical day-to-day in this office, but I have gotten to have some really cool experiences. I have been able to help draft prosecution memos which outline the government's case before indictment. I also draft legal memos based on my research that the attorneys later use in court. Further, I have been able to support one of the Assistant U.S. Attorneys in meetings with federal agencies conducting investigations and assist as he drafts warrants, indictments, and a variety of motions. Lastly, in my free time or in cases I have worked on, I frequently go over to the courthouse and follow along with the many trials that are ongoing.
How did Drake Law prepare you to serve in this role?
I believe Drake did an incredible job preparing me for this role. While my criminal law class was important to understanding the basics of criminal law at the federal level, I have noticed how well-prepared I feel in my legal research and legal writing. Drake's legal writing program and Professor Melissa Weresh really developed me into a much better writer than I was before law school. This has directly translated into my work product this summer.
Additionally, as a clerk, you spend a lot of time researching numerous topics based on what other attorneys need. Due to our legal research program, I have felt confident in my ability to find good cases, secondary sources, and precedents in a hurry while educating myself on a topic I didn't know much about before. I am really grateful for what I learned in my first year at Drake because I believe the curriculum had me more than prepared for this opportunity.
What has been your favorite experience so far?
I am not sure what my favorite experience has been! My least favorite was probably getting stuck in a snowstorm (12-18 inches of snow) in the mountains in Colorado in late May (latest snowstorm ever) during my 26-hour drive out here. Unfortunately, a lot of the work I have done is either sealed or confidential so I can't give a lot of details on specific projects. However, the Assistant U.S. Attorney I have worked closely with does a great job including me in almost everything he does. I have heard a lot of horror stories about law clerks being placed in an office and just researching the entire summer. My experience could not be further from that. I have been actively involved in meetings and I am included in cases from the very beginning up until trial. This experience has been crucial for me because I have gotten to see how every piece of the puzzle fits together rather than simply producing research and memos for an attorney to use. Actually seeing what is happening rather than just learning about what is happening in a classroom has been a great experience.
How has this experience impacted or shaped your plans post-graduation?
My experience this summer has been tremendous. I have known for a while that I wanted to do public service and serve my country, state, or community in some capacity, and this experience has further affirmed that. It has been a blast to go to work every day with a team of people who are incredibly intelligent, passionate about doing what is right, and are so willing to help one another. The DOJ has a ton of resources to help support attorneys, but the best resource I have seen is that people are always willing to lend a hand to help another attorney if they have a question or problem. That's the type of environment I want to work in some day, and I am glad I got to experience it in action this summer.
Is there anything else you want to share?
I am having an awesome time and would encourage other law students to step outside their comfort zone and really chase what they want to do. I am so glad I took the opportunity even though I was very nervous going into it. I would 100% do this again if given the chance!
---
For more than 150 years, Drake Law School has established a strong tradition of practical training. Learn more about how Drake Law puts Law in Action.