On Sunday morning, Nov. 21, ITS changed the sign in method for Blackboard Learn, Panopto, and Zoom. You now need to use your myDrake login credentials to access these systems. NOTE: For anyone without a current drake.edu email, you will use your nine-digit Drake ID@drake.edu as a username. Example 123456789@drake.edu. See further instructions at Signing in to Microsoft-connected systems (How-to).
ITS is receiving reports that some people are seeing an error message as shown below when they try to log into Blackboard Learn.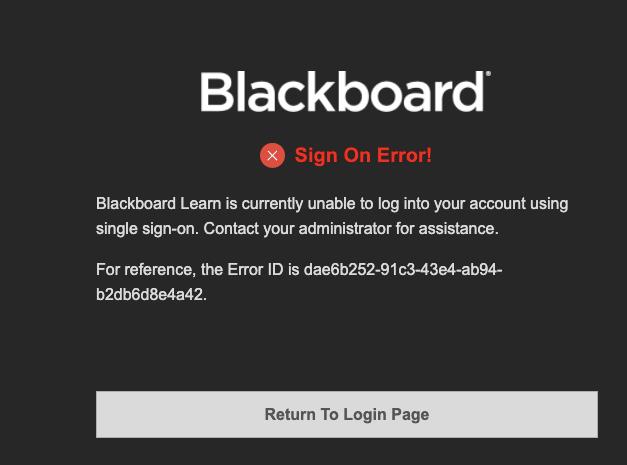 If you see this error message, please log out of myDrake (by going to your photo or initials in the upper right-hand corner), clear your browser cache and log into myDrake again before accessing Blackboard. This should allow you to log into Blackboard. We are looking into an issue where some people are having to log in again after 90-120 minutes. We will update campus as we learn more.
NOTE: Be sure you're using Chrome or Firefox browsers to access Blackboard as Safari, Edge, and Internet Explorer can cause issues, especially around files.