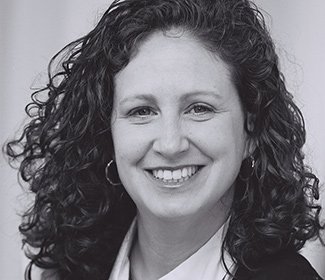 The Drake University Constitutional Law Center is pleased to announce Dahlia Lithwick as the 2021 Constitution Day speaker. Lithwick will present "Covering the Courts: What Role Does the Supreme Court Press Play in Protecting the Constitution?" The lecture is scheduled for Friday, Sept. 17, 2021 at 3 p.m. and will be delivered virtually.
Dahlia Lithwick is a senior editor at Slate where she has written her "Supreme Court Dispatches" and "Jurisprudence" columns since 1999. Her work has also appeared in the New York Times, Harper's, and the Washington Post, among other publications. She is host of "Amicus," Slate's award-winning biweekly podcast about law and the Supreme Court. Lithwick earned her BA from Yale University and her JD from Stanford University. She is currently working on a new book, Lady Justice, for Penguin Press.
The Drake University Constitution Day Lecture is held annually to commemorate the signing of the Constitution on September 17, 1787, and to recognize all U.S. citizens.
---
About the Drake University Constitutional Law Center
The Drake Constitutional Law Center's mission is to foster study of the U.S. Constitution and its roots, formation, principles, and development. The Constitutional Law Center is one of only four such centers established by Congress and funded by the federal government. Throughout the year, the center hosts multiple lectures and symposiums to bring the nation's leading constitutional scholars to campus—giving students opportunities to discuss current issues such as race, religion, politics, criminal justice, free speech, and more. Learn more about the Constitutional Law Center.
About Drake Law School
For over 150 years, Drake Law School has helped launch successful careers, providing a legal education that emphasizes experiential learning backed by a solid foundation in legal theory. As the only law school in the capital city of Des Moines, students gain unparalleled access to internships, externships, and clerkships. Drake Law graduates leverage the experience gained from hands-on learning and are ready to put the law in action from day one, joining an alumni network of 6,000+ who use their law degree in all 50 states and across the globe—in every facet of the legal profession. Learn more about a legal education at Drake.