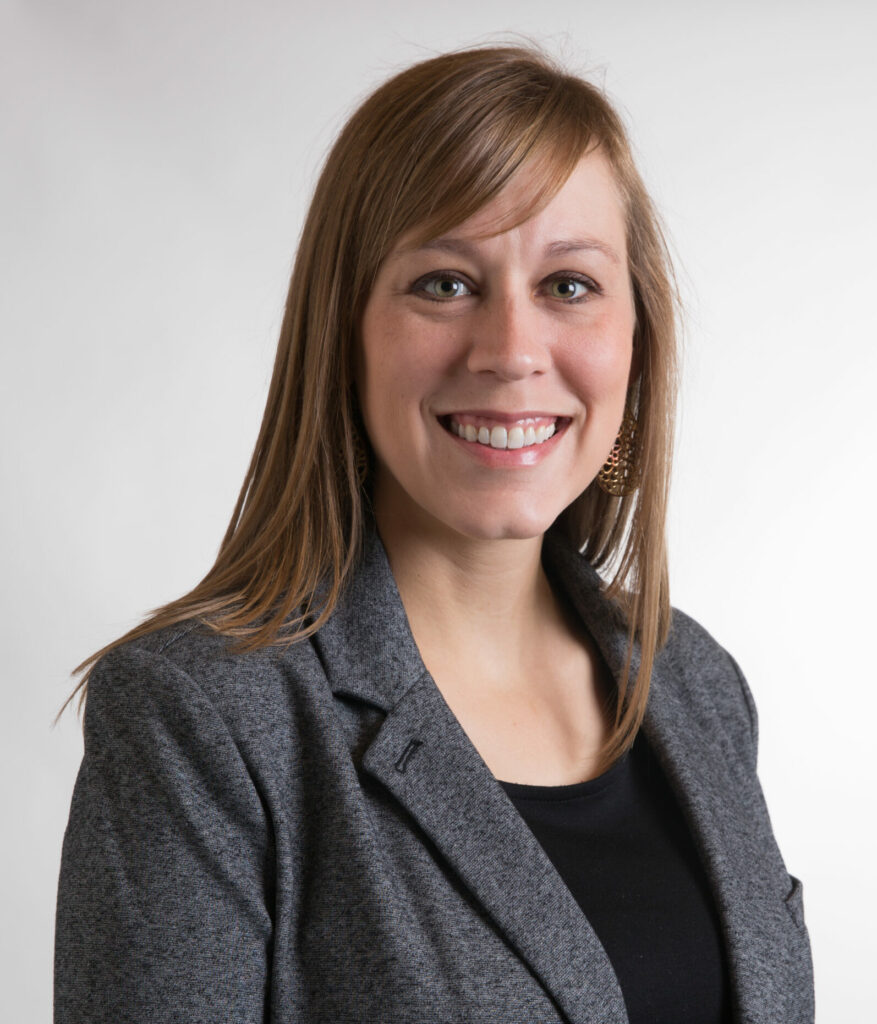 Lynn Kassel, associate professor of clinical sciences in Drake University's College of Pharmacy and Health Sciences, has been named the 2021-2022 Ronald Troyer Research Fellow. The Fellowship was established by the Drake University Board of Trustees in 2010 to honor former provost and professor of sociology Ron Troyer and to recognize Drake faculty scholarly accomplishments. The Fellowship carries a $5,000 stipend to cover one year of research-related expenses, including support of research assistants, equipment, travel, and materials. 
Kassel, who graduated with a Doctor of Pharmacy degree from Drake in 2009 and returned as a faculty member in 2015, started a research team in 2017 to study the remaining concentration in expired epinephrine auto-injectors. The team included Abebe Mengesha, associate professor of pharmaceutical sciences, and at the time, first-year student pharmacist Caroline Jones (now a fourth-year student). The research has led to multiple internal and external grants; presentations at local, regional, national, and international conferences; and a manuscript in the Journal of Allergy and Clinical Immunology.
The Fellowship will allow Kassel and her team to continue studying a larger supply of auto-injectors, thus further strengthening the value of the data previously published. The findings could lead to changes in the expiration dating from the FDA, therefore decreasing the cost to acquire these devices and allowing individuals to maintain access to their lifesaving therapies. The Fellowship will also allow Kassel and Mengesha to hire and train a new student researcher, providing another student with valuable experience to enhance their development and future career.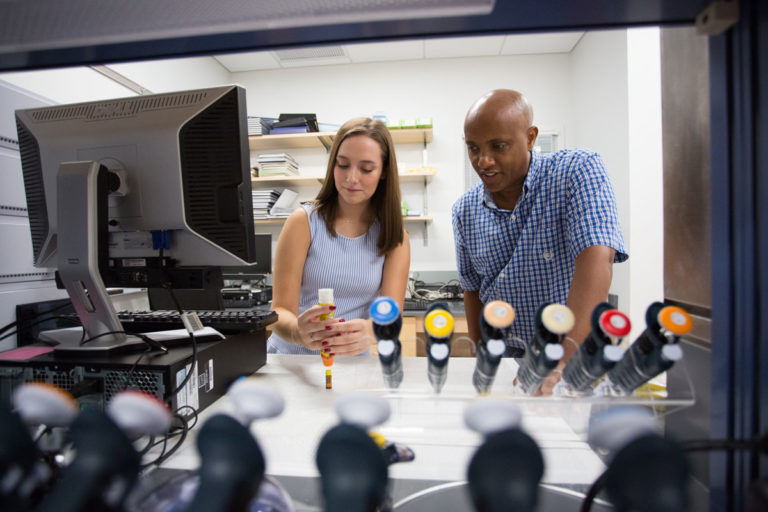 "Lynn sets a wonderful example as an engaged teacher-scholar," said Drake University Provost Sue Mattison. "Her inclusion of student researchers to study real-world problems like epinephrine auto-injector expiration dates is a testament to the appropriateness of her being named the 2021-22 Troyer Research Fellow." 
Kassel is also an engaged teacher-scholar as exemplified by her receiving the CPHS Preceptor award in 2019 and being a Walmart Scholar Mentor in 2020. Her university service includes serving as a CREW Mentor, Center for Teaching Excellence Learning Management Ambassador, and a member of the Starfish Faculty Focus Group.
"I was thrilled to learn from Provost Mattison that I was selected as the next Troyer Research Fellow. The previous fellows have completed such amazing research projects, and I am honored to be selected as the next Fellow for Drake University," said Lynn Kassel. "I am grateful that the University offers this opportunity, which allows our ongoing project on epinephrine auto-injectors to continue. We are hopeful that this support will allow us to make more strides in determining the true expiration date for epinephrine auto-injectors."