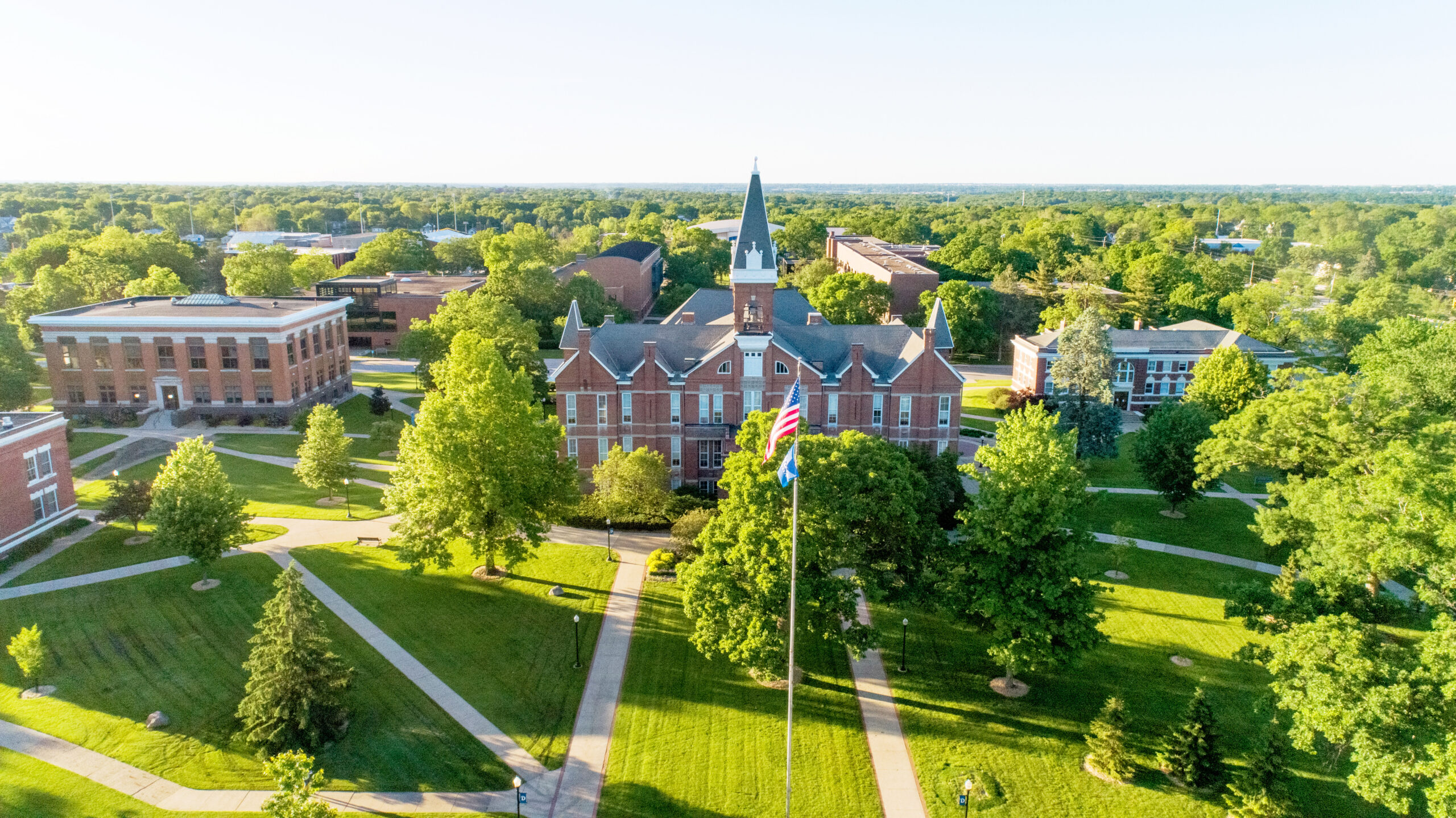 Drake University is one of the nation's leading universities, according to U.S. News & World Report's 2021 Best Colleges rankings.
The 2021 edition of Best Colleges places Drake 124th among 389 of the nation's most elite private and public doctoral institutions, advancing six spots from last year's rankings. This is the second year U.S. News ranked Drake within the 'National Universities' category, a group that includes top-tier schools such as Princeton, Harvard, Columbia, MIT, and Yale.
"The U.S. News Best Colleges rankings once again affirm Drake's standing as a national leader," said Drake University President Marty Martin. "The results speak to the exceptional value, academic quality, and unique culture that defines a Drake education—not just in the Midwest but across the nation."
The U.S. News rankings compare institutions on factors such as academic reputation, graduation and retention rates, student-faculty ratio, class size, student excellence, and financial resources—all areas in which Drake excels. According to the University's most recent data from 2019:
91% of Drake students earn their bachelor's degree in four years.
98% of Drake undergraduate students launch a career or begin graduate school within six months of graduation compared to the national average of 88%.
Drake University has a 10:1 student-to-faculty ratio.
Drake is No. 1 in Iowa among bachelor-granting institutions for alumni median salary 10 years after enrolling.
100% of Drake undergraduate students receive scholarships.
Other highlights from this year's U.S. News rankings include: Drake placed 56th nationally on the list of "Best Value Schools," and 86th on the "Best Colleges for Veterans" list.
Prospective students and families are invited to learn more about Drake's programs and schedule a virtual or in-person campus visit at drake.edu.