Stay healthy! Every time you pass a sink, wash your hands
Panel to provide internship tips
Ask questions and get tips for landing your own internship at the annual internship panel tonight, Monday, Sept. 14, at 7 p.m. via Zoom. Students from a variety of SJMC majors will discuss their remote and in-person internships: how they got them, what they experienced, and what they learned.
Mackenzie Ekern — TCF Bank, Drake Community Press, UnitedHealthcare
Greta Haas —Igor, Iowa State Capitol
Madi Koetting — Cosmos Corporation, Better Homes and Gardens, Iowa DNR and Iowa Outdoors
Ryan LeFort —WOI Local 5 News, World Food Prize Foundation
Cheyann Neades — The Knot, Midwest Living, Meredith Travel Marketing, Des Moines Water Works Park Foundation
Carson Reichardt — KCCI 8 News, Meredith Corporation
Maddie Topliff — Principal Financial Group
Find the Zoom link and more information on
Handshake
. This panel is sponsored by the E.T. Meredith Center for Magazine Studies and Drake Professional and Career Development Services.
Free training tool to help you prep for job interviews
Drake's Professional and Career Development Services office offers a free training system that features a new and innovative way to help you prepare more effectively for a job interview.
Big Interview is an online system that combines training AND practice to help improve your interview technique and build your confidence.
Big Interview offers a variety of tools including:
Challenging, virtual mock interviews for all experience levels and hundreds of industries
A database of thousands of interview questions with tips on how to answer them
The ability to rate and share your interview answers for feedback
A comprehensive video training curriculum covering all aspects of landing a job
A step-by-step interview Answer Builder for crafting answers to behavioral questions
A resume builder and resume curriculum
Here's how to set up your Big Interview account:
STEP 1: Go to https://drake.biginterview.com/ and click "Register"
STEP 2: Enter your school email address, name, and password, and click "Create my Account"
STEP 3: Log in and start using Big Interview
Here is a short video if you need help with registration.
Get tips for how to study smarter
Read a book to the world's children!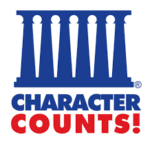 The SJMC and the Robert D. and Billie Ray Center at Drake are collaborating on a service project to celebrate Character Counts week, Oct. 18-24. Character Counts, a global initiative, supports the nonpartisan Ray Center's mission to improve civility through character development and ethical leadership. The Character Counts movement serves an estimated 8 million youth worldwide through educators, youth organization leaders and parents. Every year millions of children in dozens of countries participate in Character Counts week.
Drake student volunteers will check out children's books from the SJMC dean's office (Meredith Hall 118), read them aloud and video record them for a playlist on the Character Counts website. Spanish-speaking readers are especially encouraged to participate. In addition, judges will review video submissions and select three winners to receive SJMC swag!
The deadline for submission is Friday, Oct. 9. For more information on how to participate, contact SJMC administrative assistant Denise Ganpat at denise.ganpat@drake.edu.
Plenty of study spaces in Meredith Hall
There are plenty of quiet spaces in Meredith Hall during the day and evening for spreading out, studying and participating in Zoom meetings and classes. Check it out!
Meredith Hall is unlocked during the following hours when classes are in session:
Monday-Friday: 7:30 a.m.-4:30 p.m. (card access 4:30-11 p.m.)
Saturday: Card Access only (8 a.m.-8 p.m.)
Sunday: Card access only (8 a.m.-8 p.m.)
Students and employees can swipe into the building with a Drake ID when the building is locked from 7 a.m.-11p.m., Monday-Friday. Please do not enter the buildings outside of these hours, as that time is used to sanitize and prepare the building for the following day.
Have a news item for the Memo?
The SJMC Monday Memo (and other days of the week as needed) is a newsletter to keep members of the wider SJMC community updated on School news, achievements, events and opportunities. If you have an item for the Memo, please send it to Dean Kathleen Richardson (kathleen.richardson@drake.edu) or SJMC webmaster and multimedia professor Chris Snider (christopher.snider@drake.edu). SJMC alums and other professionals can also subscribe to the Monday Memo via email here: http://eepurl.com/bPNbxn