Drake University Law School will host a fall webinar series to explore whether existing policies and practices perpetuate racial inequities in American society – from racial profiling to Afrocentric facial feature bias and environmental harms. This series of live-streamed talks, open to law students, lawyers and the larger community, features Drake Law faculty and guests sharing their expertise about underlying structures that reinforce racism and oppression in our society.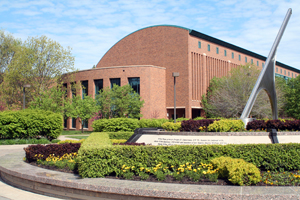 "Working to dismantle systematic racism is a moral and ethical imperative for lawyers," says Maura Strassberg, professor of law at Drake Law School and organizer of the lecture series. "In subtle and systematic ways, our existing structures of law operate to perpetuate inequality and oppression. Exposing the ways in which this occurs is the first step toward both acknowledging the systematic way racism has been worked into American society and recognizing what is required to truly achieve our fundamental commitments to equality, liberty and democratic governance."
All lectures will be held on Friday afternoons at 1 p.m. CST and are free and open to the public. One hour of Iowa Continuing Legal Education credit has been approved for each lecture. For more information or to register visit https://bit.ly/3lBJnKb.
Webinar schedule:
Friday, September 4: Unbiased Policing and Anti-racial Profiling Legislation
Russell Lovell and David Walker, Professors emeriti, Drake Law School
Friday, September 11: Over-representation of Minority Children in the Child Welfare System
Jami Hagemeier, interim director of the Joan and Lyle Middleton Center for Children's Rights, and associate clinical professor, Drake Law School
Friday, September 25: The #MeToo Movement and Black Feminism: How the Mainstream White Feminist Movement Failed Black Women and Where We Go from Here
Julia Steggerda-Corey, director of the Compliance and Risk Management Program at Drake Law School; and Victoria Millet, Equal Opportunity and Affirmative Action Associate, University of Minnesota
Friday, October 9: Why Afrocentric Facial Feature Bias is a Pernicious Form of Racism
Mark W. Bennett, director, Drake Law Institute for Justice Reform and Innovation, and retired U.S. district judge, Northern District of Iowa
Friday, October 16: The U.S. Supreme Court and Systemic Racism
Mark Kende, director, Drake Constitutional Law Center, and James Madison Chair in Constitutional Law
Friday, October 23: Fair Cross-Section Jury Trial Reform
Russell Lovell and David Walker
Friday, November 6: Environmental Justice
Jerry Anderson, dean, Drake Law School, and the Richard M. and Anita Calkins Distinguished Professor of Law.
Friday, November 13: Institutional Racism and the Food We Eat
Jennifer Zwagerman, director, Drake Agricultural Law Center