Win SJMC swag in scavenger hunt!
Participate in this week's Meredith Hall scavenger hunt and have your name entered into a drawing to win SJMC swag! (We'll host a similar opportunity for our virtual students in a future Monday Memo.)
Entries due Monday, Sept. 7.
If you're on campus, look for distinguishing aspects of the SJMC highlighted in this week's Meredith Hall scavenger hunt. As you find the objects of the clues, please post a selfie tagging @DrakeJMC and using the hashtag #DiscoverDrakeSJMC. Participants who find and post all 10 items will be entered in a drawing for prizes, including SJMC notebooks and coffee mugs. We will announce winners the week after Sept. 7. Good luck!
In SJMC, the First Amendment is at the heart of everything we do. Where can you find the First Amendment in Meredith Hall? (It's in three different places — find one!)
Our goal in SJMC is to become your "mentors for life." Which SJMC mentor has a pet collage posted outside her office?
Many SJMC classes involve learning through service to our community and clients. Where can you record a podcast or read for IRIS (the Iowa radio reading service for the blind)?
We offer six award-winning majors in SJMC. Find an impressive array of American Advertising Federation Awards.
An SJMC education combines liberal arts with professional training. Where can you find "10 Tips" for building a sterling public relations career?
Our unique Strategic Political Communication major takes advantage of Drake's front-row seat to national politics. Where is the CNN plaque commemorating Drake's role in hosting a presidential debate?
Drake's Magazine Media program is widely recognized as the best in the nation. Find the latest issue of Drake Mag.
Where is the office of Drake's own student newspaper, established in 1884?
Find the Drake Broadcasting System (DBS) office and home of "The Dog" Radio. (Tip: They proudly call themselves "the basement dwellers" for a reason!)
A Drake SJMC education is characterized by hands-on, experiential opportunities. Where is the SJMC Internship Coordinator's office?
SJMC's magazine superhero!
SJMC's own Dr. Catherine Staub was honored by her peers at the Association for Education in Journalism and Mass Communication as Best Magazine Division Chair ever! But, of course, we at Drake already knew that.
Join SJMC "walk-by" reception and chalking event
Help kick off the school year right by participating in a socially distanced "walk-by reception" on the west side of Meredith Hall on Friday, Sept. 4, beginning at 2 p.m., followed by a "sidewalk chalking" event patterned after Drake's iconic street painting! SJMC faculty and staff will stand under the trees along the west side of Meredith Hall facing Hubbell and greet students parading down the sidewalk from the south side of Helmick Commons. Feel free to make signs welcoming the newest member of our faculty: Dr. Eric Kwame Adae!
Drake Mag Brainstorming Session
Interested in writing for Drake Mag this semester? Join the virtual fall brainstorming session on Tuesday, September 8 from 6-7pm CT to pitch your ideas and get a first-hand look into the next issue. The Zoom link will be posted on our Facebook, Twitter, and Instagram as we get closer to the date. If you are not able to attend but are interested in writing for the magazine, please email Cheyann Neades,cheyann.neades@drake.edu.
Photography and Design Opportunities Available: Apply to join Drake Mag's art staff. Send your resume and 3-5 work samples to the Editor-in-Chief, cheyann.neades@drake.edu, Art Director, fatima.calderonceron@drake.edu, Photo Editor, tina.intarapanont@drake.edu and Assistant Photo Editor, autumn.palmer@drake.edu by Friday, September 11, 5pm CT.
If you have any questions about Drake Mag or applying, email Cheyann.neades@drake.edu.
Alpha Kappa Psi professional fraternity is recruiting
SJMC 2020-21 clients announced
SJMC juniors and seniors will produce communications work for a business startup and a local nonprofit this year:
Public relations and advertising combined capstone:
 Seniors will work with
Svens Skincare
, a startup led by Drake alum Drake Blessum. Students will create public relations, advertising and marketing strategies for Svens, including a focused campaign to grow awareness and sales of Svens Everyday Mineral Sunscreen. Students will conduct primary research in the fall semester, and they'll use that knowledge to create and present strategic plans to the client by April 2021.
PR Planning and Management:
PR and Strategic Political Communication juniors and seniors will create strategic plans for
The Street Collective
, a nonprofit that "champions active transportation options that are accessible, safe and enjoyable for everyone." Students will support The Street Collective's efforts to expand BCycle program usage among minority populations throughout the metro and to increase awareness of unique programs like Women Rolling Collectively, their earn-a-bike program and many, many others.
Alumni news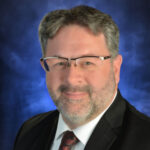 A short film created by Jake Griggs, JO'97, will be screened as part of the Spring Grove International Film Festival. Griggs' "Three Bells" is an official selection for the festival, where it will premiere on Sept. 11. The film is a fictional narrative about one family's end-of-life experience. Griggs is associate dean of liberal arts and general education at Rochester Community and Technical College in Minnesota.
Adams Leadership Institute applications due this week
The Donald V. Adams Leadership Institute (DVALI) is a leadership training program offered to undergraduate students at Drake University. Students who apply and are admitted to the Institute are given access to personalized leadership training, co-curricular skill development, and career preparation that enhance their personal, academic, and professional lives. All students admitted to the Institute complete a three-part leadership training series, designed to equip students with self-awareness, communication, and perspective-taking skills that are immediately applicable to their personal relationships, academic coursework, campus activities, and professional goals. This co-curricular leadership opportunity is available to students from all academic disciplines and majors at no additional cost thanks to the generous support of Drake alumni and friends of Dr. Donald V. Adams, Professor Emeritus. A full description of the DVALI leadership training series can be found at drake.edu/leadershipinstitute. Each of the three training modules meet for eight weeks and are offered every fall and spring.
First- and second-year students are eligible to apply online at bit.ly/DVALI20 by Sept. 4. Students accepted into the Donald V. Adams Leadership Institute will be notified by Sept. 15, with the opportunity to start the DVALI training series as early as the fall 2020 semester.
Visit drake.edu/leadershipinstitute, or register here to attend a virtual information session to learn more:
Monday, Aug. 31(4 or 4:30 p.m.)
Tuesday, Sept. 1 (11 or 11:30 a.m.)
Wednesday, Sept. 2 (3 or 3:30 p.m.)
Thursday, Sept. 3 (10 or 10:30 a.m.)
*All info sessions will be located on Zoom (online log-in instructions will be emailed to you)
Contact Kristin Economos, Director of Student Leadership Programs, at kristin.economos@drake.edu
New Meredith Hall hours, access for fall 2020
Meredith Hall is unlocked during the following hours when classes are in session:
Monday-Friday: 7 a.m.-4:30 p.m. (card access 4:30-11 p.m.)
Saturday: Card Access only (8 a.m.-8 p.m.)
Sunday: Card access only (8 a.m.-8 p.m.)
Students and employees can swipe into the building with a Drake ID when the building is locked from 7 a.m.-11p.m., Monday-Friday. Please do not enter the buildings outside of these hours, as that time is used to sanitize and prepare the building for the following day.
Have a news item for the Memo?
The SJMC Monday Memo (and other days of the week as needed) is a newsletter to keep members of the wider SJMC community updated on School news, achievements, events and opportunities. If you have an item for the Memo, please send it to Dean Kathleen Richardson (kathleen.richardson@drake.edu) or SJMC webmaster and multimedia professor Chris Snider (christopher.snider@drake.edu). SJMC alums and other professionals can also subscribe to the Monday Memo via email here: http://eepurl.com/bPNbxn