Welcome to the 2020-21 school year!
The SJMC first-year class got a jump on the academic year with an outdoors, social-distancing-and-mask-wearing speed-networking event with SJMC faculty and staff on Helmick Commons last week. It was great to see everyone back on campus!
The SJMC's dean's office team is planning a series of virtual and outdoor events this fall to help build our community. First up this week: an evening "photo walk" for the first-year students and their SJMC summer "mentors." Stay tuned to SJMC email and social media for details about the walk and photo contest, as well as future events!
SJMC strikes gold (and silver!) in social media contest
The Drake University School of Journalism and Mass Communication won the Gold Hashtag award for Best Business Facebook in the recent 2020 Des Moines Social Media Club Hashie Awards. A current Drake student and two alumnae were also recognized for their work. The SJMC social media outreach is led by SJMC associate professor Chris Snider, who teaches undergraduate and graduate classes in social and digital media strategies, multimedia and visual communication. The annual contest celebrates excellence in the local social media profession.
Drake SJMC: Business Facebook (Gold Hashtag)
Maddie Topliff, public relations senior: Excellence in Student Social Media (Silver Hashtag for Drake Student Senate work)
Niki Smith, JO'08, MCL'15, associate director, communications and marketing, Drake University: Best Social Media Contest (Silver Hashtag for 2020 Beautiful Bulldog Contest)
Norah Carroll, JO'11, social media supervisor, Two Rivers Marketing: Social Media Professional of the Year (Gold Hashtag)
Congratulations to Chris, Maddie, Niki, Norah and all of the SJMC alums at organizations around town whose work was recognized!
OnPaintedStreet applications open
Apply for the Adams Leadership Institute
What is it?
The Donald V. Adams Leadership Institute (DVALI) is a leadership training program offered to undergraduate students at Drake University. Students who apply and are admitted to the Institute are given access to personalized leadership training, co-curricular skill development, and career preparation that enhance their personal, academic, and professional lives. All students admitted to the Institute complete a three-part leadership training series, designed to equip students with self-awareness, communication, and perspective-taking skills that are immediately applicable to their personal relationships, academic coursework, campus activities, and professional goals. This co-curricular leadership opportunity is available to students from all academic disciplines and majors at no additional cost thanks to the generous support of Drake alumni and friends of Dr. Donald V. Adams, Professor Emeritus. A full description of the DVALI leadership training series can be found at drake.edu/leadershipinstitute. Each of the three training modules meet for eight weeks and are offered every fall and spring.
How do I apply?
First- and second-year students are eligible to apply online at bit.ly/DVALI20 by Sept. 4. Students accepted into the Donald V. Adams Leadership Institute will be notified by Sept. 15, with the opportunity to start the DVALI training series as early as the fall 2020 semester.
Want to learn more?
Visit drake.edu/leadershipinstitute, or register here to attend a virtual information session to learn more:
Friday, Aug. 28 (1 or 1:30 p.m.)
Monday, Aug. 31(4 or 4:30 p.m.)
Tuesday, Sept. 1 (11 or 11:30 a.m.)
Wednesday, Sept. 2 (3 or 3:30 p.m.)
Thursday, Sept. 3 (10 or 10:30 a.m.)
*All info sessions will be located on Zoom (online log-in instructions will be emailed to you)
Questions?
Contact Kristin Economos, Director of Student Leadership Programs, at kristin.economos@drake.edu
Alumni news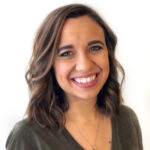 Kayla Craig, JO'09, has signed a book contract with Tyndale publishers to write a collection of nuanced liturgies, prayers and meditations for parents. The book is tentatively set to release Fall 2021. Craig is a podcast producer for Preemptive Love's "Love Anyway" podcast. Preemptive Love is a global peacemaking nonprofit doing empowerment and aid work in Iraq, Syria, Mexico, Venezuela, Beirut and more. She has four young children and lives with her Drake-grad husband in Urbandale!
Have a news item for the Memo?
The SJMC Monday Memo (and other days of the week as needed) is a newsletter to keep members of the wider SJMC community updated on School news, achievements, events and opportunities. If you have an item for the Memo, please send it to Dean Kathleen Richardson (kathleen.richardson@drake.edu) or SJMC webmaster and multimedia professor Chris Snider (christopher.snider@drake.edu). SJMC alums and other professionals can also subscribe to the Monday Memo via email here: http://eepurl.com/bPNbxn
The School of Journalism and Mass Communication strives to create a community of scholars that represents the complexity of the human experience in regards to race, ethnicity, gender, sexual orientation, economic status, political views, gender identification, religion, age and physical abilities. We are committed to creating a welcoming and supportive environment for all our faculty, staff, students and visitors, and celebrating our differences through the lens of the First Amendment value of freedom of expression.