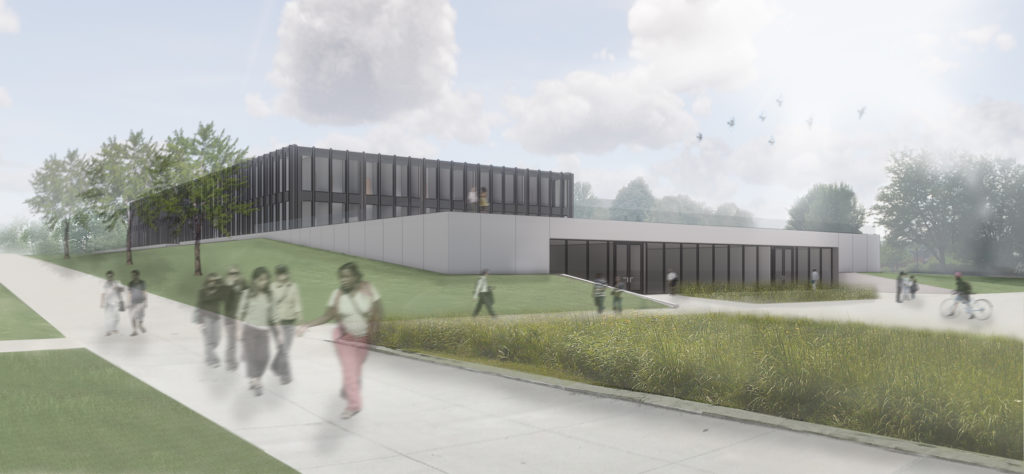 The E.T. Meredith Foundation and the Meredith Corporation Foundation are donating a combined $3 million to Drake University to revitalize Meredith Hall, which houses the Drake University School of Journalism and Mass Communication (Drake SJMC).
The Meredith family will donate $2 million and the Meredith Corporation Foundation—the charitable arm of Meredith Corporation—will donate $1 million.
"The entire Drake community is grateful to the Meredith family and Meredith Corporation for their generous gifts over the years," said Drake University President Marty Martin. "Meredith Hall is an icon on our campus. While it serves as the heart and soul of generations of SJMC students, it is also a vital gathering and learning space for Drake students across academic disciplines. Its Modernist design inspires us every day."
Revitalization of Meredith Hall, designed by renowned architect Mies van der Rohe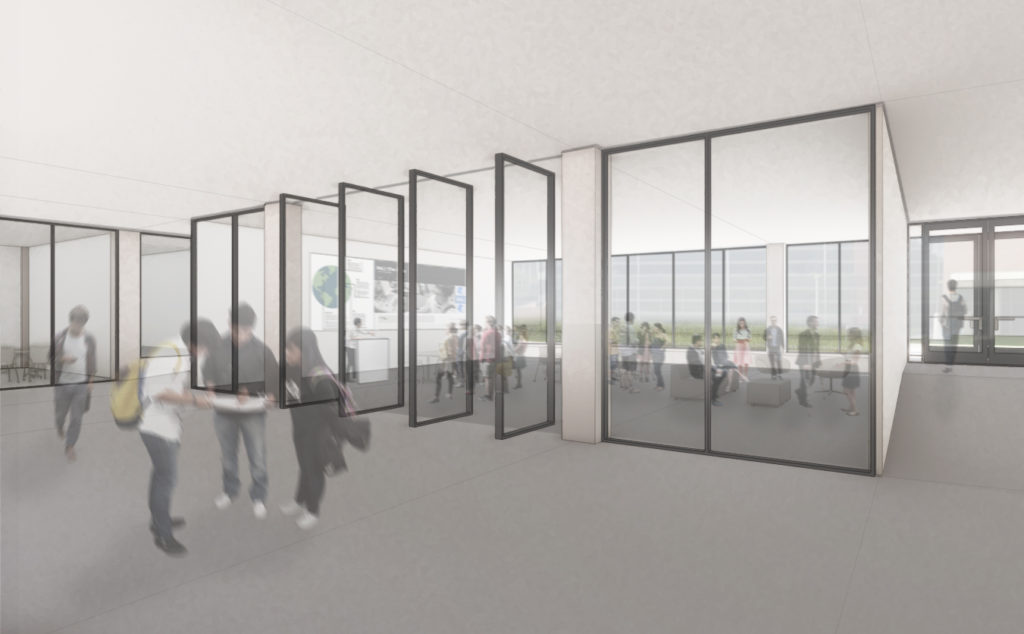 Meredith Hall opened in 1965. At the time, it was the first classroom building added to the Drake campus since the Harvey Ingham Hall of Science, which opened in 1949.
The University commissioned famous modernist architect Ludwig Mies van der Rohe to design the building. At the time of the opening, The Register said the design of Meredith Hall "demonstrated beauty in simplicity." The grandson of Mies van der Rohe, acclaimed architect Dirk Lohan, has been consulted on the revitalization of Meredith Hall to ensure it stays true to his grandfather's design principles.


In 1965, Drake students entering Meredith Hall for the first time had access to a "modern 60 by 20-foot radio and television studio with two closed-circuit cameras and full studio lighting," "graphic arts laboratory with proof press and off-set press equipment" and an "extensive photographic dark room," according to an article in The Des Moines Register.
"I remember the Meredith Hall opening very well," reminisced Mell Meredith Frazier, vice chairman of the Meredith Corporation Board of Directors. "I was nine-years old and didn't know why everyone was so excited about having to get dressed up and go to an event. But I recall how proud my father and grandfather were that day, and it really stuck with me how important this was.
"Today, I am so proud – on behalf of the Meredith family and in collaboration with Meredith Corporation – to again contribute to Drake's mission of educating tomorrow's leaders," said Ms. Meredith.
University leadership is planning a revitalization of Meredith Hall to make the building better suited for active instruction. The combined Meredith family and corporate gift will contribute to the revitalization. Further fundraising for the project is ongoing.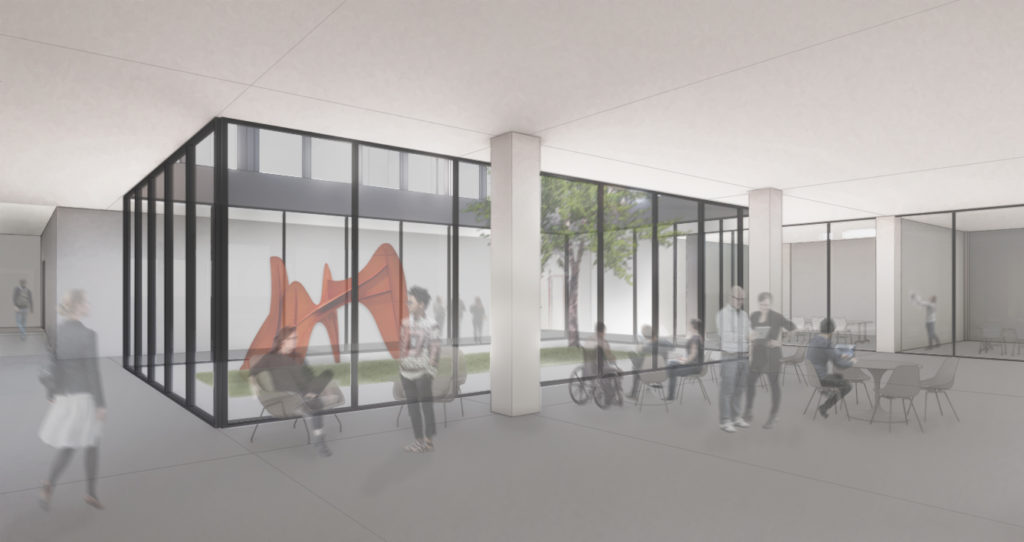 Plans include a lower-level addition and technology upgrades throughout the building. An expanded digital media production studio will give students even more tools to practice storytelling using modern techniques. More collaboration spaces will be created where Drake students can work together with professional and community partners on meaningful projects.
100+ years of collaboration between SJMC and Meredith
While extremely supportive of Drake's overall mission, both the Meredith family and Meredith Corporation share a very close bond with the Drake SJMC.
The Drake journalism department began in 1919 with guidance from Meredith Corporation executives. The journalism department officially became an independent college of Drake University in 1962 when university leadership combined the journalism department of the College of Liberal Arts and the radio communications department of the College of Business Administration to form the Drake School of Journalism, which became the Drake SJMC in 1981. The first dean of the new college, Hugh Curtis, was a former editor of Better Homes & Gardens.
In 1965, the college moved into Meredith Hall, its first home. Donations from the Meredith family and Meredith Corporation contributed to its construction.
A gift from the Meredith family and Meredith Corporation in 1998 led to the creation of nationally-acclaimed E.T. Meredith Center for Magazine Studies at Drake University.
Today, Drake SJMC graduates fill the halls at Meredith Corporation. In 2003, Meredith and Drake joined forces to create the innovative and nationally-recognized Meredith Apprenticeships in Service Journalism program. Starting with an initial class of five, 130 Drake students to date have participated in the program, with many using it as a gateway to employment with Meredith. In addition to the Apprenticeship Program, many Drake SJMC students work part-time as they complete their education, gaining valuable and marketable experience in the process.
"This gift enables so many possibilities to enhance the education of students in our school," said Kathleen Richardson, dean of the School of Journalism and Mass Communication. "We are so thankful to have the continued support of the Meredith family and Meredith Corporation, who have helped us train generations of communication leaders."
Read more about the history of the Drake SJMC, including plans for a centennial celebration, at drakesjmc100.com.