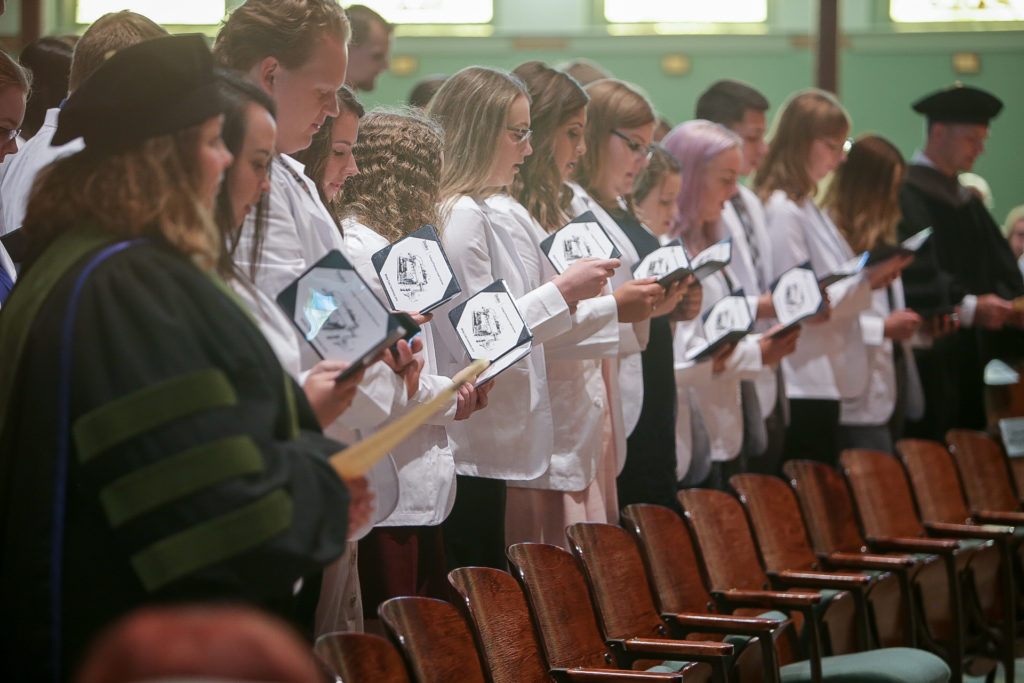 Drake's College of Pharmacy and Health Sciences recently welcomed the PharmD Class of 2023, continuing its tradition of enrolling high caliber students. The academic performance and demographics of the PharmD Class of 2023 reflect the intent of Drake to maintain its high academic standards for admitted student pharmacists, recruit a diverse cohort of students, and attract students from a wide range of geographic locations.
The PharmD Class of 2023 student pharmacists begin their professional journey with a solid academic foundation. The class's pre-pharmacy GPA was a 3.5 with a range from 3.0 to 4.0, from both Drake pre-pharmacy students and students who completed pre-pharmacy at other institutions. The academic qualifications of this cohort of students remains consistent with the standards of previous entering pharmacy students at Drake, and is higher than the national average of a 3.3 GPA.
The CPHS commitment to diversity is reflected in the Class of 2023 with twenty percent of the class identifying as a student of color. With regard to gender, 47 students identify as female and 21 identify as male. The Class of 2023 is also geographically diverse. Students come from as far as Florida, Colorado, and internationally, joining students from Iowa and surrounding states.
While the PharmD Class of 2023 is smaller than usual with an enrollment of 70, the college is committed to maintaining its high admission standards. Furthermore, it is the college's intent to be good stewards of the pharmacy profession by admitting strong student pharmacist candidates who will be the leaders and innovators of the future.
"Drake is committed to enrolling high caliber students and providing an innovative and high impact educational experience. As a result, our graduates are able to enjoy impressive pharmacy placement and residency rates, competitive scholarships and awards, national leadership positions, and higher than average board pass rates, along with other successes." said Renae Chesnut, dean of the college. "We are excited to welcome these outstanding students into our doctor of pharmacy program and look forward to the success that they will have as they make an impact on the profession and their patients."