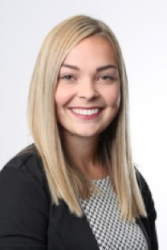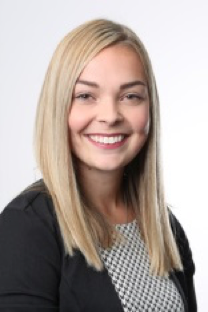 Kelli Welter, second year pharmacy student at Drake University, was recently elected national president-elect of the American Pharmacists Association-Academy of Student Pharmacists (APhA-ASP), a position that involves service and leadership for approximately 34,000 student pharmacist members across the United States. The one-year term will prepare Welter for her role as president of the association for the 2019-2020 academic year.
"I am excited to represent Drake University at the national level," said Welter. "As a leader within the association, I hope to do my part to advance the future of pharmacy and create opportunities for professional growth for my fellow peers."
Specifically, Welter said she is interested in strengthening collaboration and networking between APhA-ASP chapters, implementing more health and wellness initiatives at regional and national meetings, and easing the chapter reporting process so chapters can efficiently track the number of patients they are reaching at events.
Prior to her new role, Welter served as the APhA-ASP Generation Rx Chair and president-elect of the Drake University APhA-ASP Chapter. Additionally, she has spent the past four months as the Region 5 regional member-at-large.
The APhA-ASP is a subset of the American Pharmacists Association (APhA), the largest association of pharmacists in the United States. The Drake University chapter of APhA-ASP has nearly 200 members. Its mission is to be the collective voice of student pharmacists, provide opportunities for professional growth, improve patient care, and envision and advance the future of pharmacy.
In addition to Welter's election, Karli Brocherding, third year doctor of pharmacy student, earned a top-10 finish In the APhA-ASP Patient Counseling Competition. The 2018 competition, comprised of one student competitor from each student chapter, had 130 entries. Karli's finish marks the third time in the last four years that a Drake student has achieved a top 10 finish.
Drake University's pharmacy program, part of the College of Pharmacy and Health Sciences, is highly regarded among peer institutions nationwide as affirmed by U.S. News & World Report, which named the program fifth among private institutions and included it on its 2017 "America's Best Graduate Schools" list.
The College of Pharmacy and Health Sciences provides an intellectually stimulating learning environment with collaborative learning among students, faculty, and staff. Graduates are liberally educated professionals who are dedicated to serving their clients, patients, profession, and community. The college emphasizes excellence and leadership in professional education, service, and scholarship. For more information about the college, visit its website.