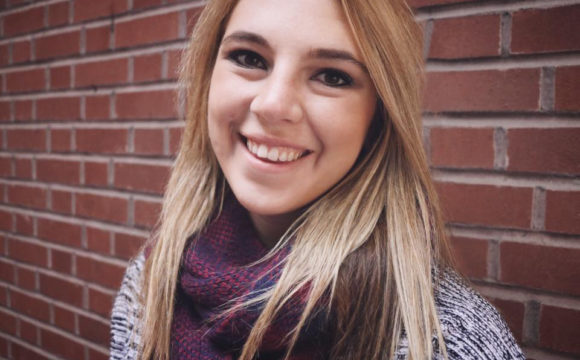 Bryanna Walton, currently a 2L at Drake Law School, spent the summer of 2018 interning at the Wrongful Convictions Division, one of the newest branches of the Iowa State Public Defender's office.
The Wrongful Convictions Division (WCD) was created in 2015 by former Governor Terry Branstad and Drake Law alumni Adam Gregg (LW'09) who served as Iowa State Public Defender from 2014 to 2017. The division is dedicated to exonerating Iowans convicted of crimes they did not commit, and partners with the Innocence Project of Iowa and the Midwest Innocence Project.
"Wrongful convictions are actually a lot more common than people may think," shares Walton. "If a prisoner feels that they've been wrongfully convicted, they can submit their case to the WCD."
Walton studied psychology and political science as an undergraduate, with an interest in research. Her background aligned well with her work as an intern. At the WCD, she was assigned with re-examining a robbery case from 2001. She reviewed courtroom transcripts and physical evidence, a difficult task given 17 years had passed since the trial.
"I didn't know what our team was going to find," remarks Walton. "The court documents stated that the evidence had been destroyed."
But, Walton discovered, the evidence had not been destroyed after all. She unexpectedly found a key piece of physical evidence—the masks worn by the robbers.
"The masks can be tested for DNA," explains Walton. "Part of getting a new trial through postconviction relief is being able to present new evidence."
Walton's assigned robbery case was still in progress when her internship ended. Because so much time can pass between the trial and when the WCD gets the case, the work is often slow and difficult. As a newer program in Iowa, there is great demand for the WCD's services, meaning a high volume of applications and cases.
The WCD frequently handles arson cases, which pose a particular challenge.
"Arson is a very common thing to get wrongfully convicted of because fire science is so unpredictable." says Walton, "It was an interesting area to get exposure to."
Reflecting on her internship, Walton notes that the legal writing course she had taken was especially useful. She applied the skills she gained in the classroom to effectively produce case memos at the WCD.
She adds, "As an intern, I learned a lot about both trial practice and appellate work, and experienced firsthand what happens at each stage in a case that comes through the WCD."
The director of the WCD since 2016, alumna Erica Nichols Cook (LW'09), has been instrumental in arranging this unique internship opportunity for Drake Law students.
"Law student interns are an essential part of our work at the WCD. They bring a fresh perspective and enthusiasm to persevere through thousands of pages of documents and find the information we need to make a difference for a client. Usually, we are that person's last hope to prove their innocence," says Cook.
Now, Walton looks towards her future. She is excited to continue discovering new legal areas that pique her interest. Walton says she is considering a role in government relations and politics.
"Wrongful convictions had so many exciting aspects, but there are a lot of directions I can go. For now, I'm keeping my options open!"