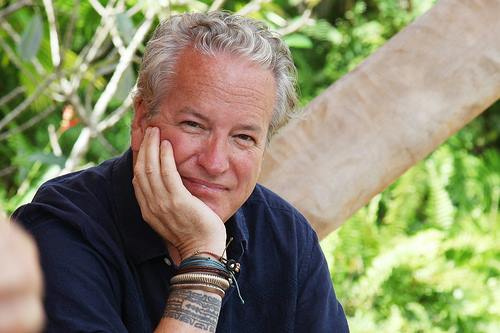 Drake alumnus Jon Bowermaster will discuss his career as a National Geographic adventure journalist, filmmaker and environmental activist at 7 p.m. Wednesday, April 11, in Meredith Hall 101, 2805 University Ave. on Drake University's campus. The speech, titled "From Journalism to Advocacy: 30 Years Reporting on the Planet's Health," is free and open to the public. 
Bowermaster, a 1976 graduate of Drake's School of Journalism and Mass Communication, is a six-time grantee of the National Geographic Expeditions Council. He is founder of Oceans 8 Films and One Ocean Media Foundation, reporting on  the health of the world's oceans.His first assignment for National Geographic was documenting a 3,741 mile crossing of Antarctica by dogsled. He has written a dozen books and produced/directed more than fifteen documentary films. His recent work has been in environmental activism, including anti-fracking films and a series of short documentaries on the Hudson River.
His visit is sponsored by the Principal Center for Global Citizenship.