PR student wins prestigious science fellowship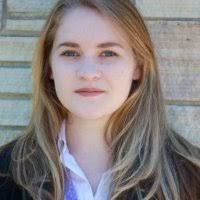 Katrina Sletten, a public relations, astronomy and physics triple major, has received a summer internship designed to mentor undergraduate women in aerospace.
The 36 Brooke Owens Fellows are selected for "their talent, their experience, their commitment to service and their creativity."
Fellows are matched by industry leaders to intern positions based on their area of interest and expertise. Katrina will intern next summer at the National Museum of Flight in Seattle, working with the museum's executive director.
Drake wins 13 awards at Iowa College Media Association contest
Drake students brought home 13 awards at the Iowa College Media Association awards last Thursday night:
First place, Adam Rogan, Times-Delphic, sports story
First place, Parker Klyn, Times-Delphic, review
Second place, Jessie Spangler and Jess Lynk, Times-Delphic, editorial leadership
Second place, Michael Lopez, Times-Delphic, infographic
Second place, Anna Jensen, Times-Delphic, feature story
Second place, Times-Delphic staff, use of social media
Third place, Adam Heater, Times-Delphic, feature story
Third place, Gerry Tetzlaff, AJ Thiede, Adam Heater, KDRA, radio  commercial
Honorable mention, Times-Delphic, online edition
Honorable mention, Molly Adamson, Times-Delphic, feature story
Honorable mention, Jake Bullington, Times-Delphic, news story
Honorable mention, Jake Bullington, Times-Delphic, investigative story
Honorable mention, Matt Gogerty, sports story
Take a Drake Mag survey
Drake Magazine is asking anyone and everyone to fill out a short, two-minute survey to gauge readership and learn how the magazine can improve. Here's the link:
 https://www.surveymonkey.com/r/VHPKSCH.
Thanks in advance!
Megan Mowery
Editor in Chief | Drake Magazine
Ad prof featured in L.A. Times article
Professor Sandy Henry, who has conducted research into Super Bowl advertising, was a featured expert in a recent story in the Los Angeles Times about the state of advertising for the iconic sports event. 
SJMC J-Term class makes the news
An SJMC January Term class co-taught by adjunct Tobi Parks and entrepreneurship professor Tom Swartwood was featured on a local TV newscast. The class focuses on the recorded music industry: Students learn about the business, then produce a show. Parks is a former Sony Music exec from New York City who is the founder of Station One Records, which is opening a Drake neighborhood studio for recording, promoting and providing performance space for local bands. If you are interested in connecting with Parks and Station One, contact SJMC internship coordinator Carlyn Crowe (carlyn.crowe@drake.edu) or SJMC Dean Kathleen Richardson (kathleen.richardson@drake.edu).
University career fair is Thursday
The Drake career fair will be Thursday, Feb. 8, 3-6 p.m. in Olmsted Center:
3-3:30 p.m. reserved for seniors
3:30-6 p.m. all students
See www.drake.edu/career/events for more information and a list of participating employers. Dress professionally and bring a current resume.
Some important dates to keep in mind
The last day to drop a class without a W grade is this Friday, Feb. 9.
Graduation applications for spring and summer graduates are due Feb. 15.
Next week, Feb. 11-15, is Self-Care Week, sponsored by a variety of campus groups, include Student Senate, Wellness and Griff!
Sunday, Feb. 11

,

 2–5 p.m., Reading Room, Cowles Library – Come learn about meditation, mindfulness, stress management tips from counseling. Enjoy snacks and a visit from Griff.

Monday, Feb. 12

, 6–7:30 p.m., Cowles 201 – Guest speaker Jennifer Drew will discuss

"

Tips for breaking the cycle of stress."

Tuesday, Feb. 13

,

 11 a.m.–1 p.m., Pomerantz Conference Room, Olmsted – Learn about the Puppy Jake program and meet "Puppy Jake."

Wednesday, Feb. 14, 11 a.m.-1 p.m.,

 Olmsted Breezeway and Parents Hall – The Self-Care Fair will feature resources from Wellness, Counseling, music therapy, VIP and LEAD. A massage therapist will be available during the fair in Parents Hall.

 

Thursday, Feb. 15

, 11 a.m.-2 p.m., Drake Room, Olmsted — Visit confidentially with a professional Drake counselor.
Thursday, Feb. 15

,

 6-8 p.m., Sussman Theater, Olmsted — Conclude the week with guest speaker Ryan Nesbitt from the American Foundation for Suicide Prevention.
Scholarship applications due Feb. 19
Applications for SJMC scholarships and awards are available on the table outside Mer. 119. There are scholarships available for the 2018-2019 academic year for all majors. The Professor Richard Tapscott Reporting Award recognizes outstanding student news reporting work in any medium and comes with a cash award. Seniors can apply for the Tapscott award. The application deadline for these scholarships and awards is Feb. 19.
Have a news item for the Memo?
The SJMC Monday Memo is a weekly newsletter to keep members of the wider SJMC community updated on School news, achievements, events and opportunities. If you have an item for the Memo, please send it to Dean Kathleen Richardson (kathleen.richardson@drake.edu) or SJMC webmaster and multimedia professor Chris Snider (christopher.snider@drake.edu). SJMC alums and other professionals can also contact Chris to have the Memo delivered via weekly email.
The School of Journalism and Mass Communication strives to create a community of scholars that represents the complexity of the human experience in regards to race, ethnicity, sex, sexual orientation, economic status, gender identification, religion, age and physical abilities. We are committed to creating a welcoming and supportive environment for all our faculty, staff, students and visitors, and celebrating our differences through the lens of the First Amendment value of freedom of expression.