Registration is now open for our Media Now summer camp July 8-11, 2018, at Drake University in Des Moines.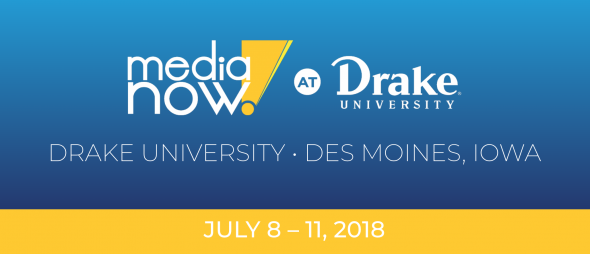 Students in the four-day summer journalism camp will stay in Drake dorms and get to experience what college life is like.
This is the third year that Drake has hosted a Media Now summer camp. This year's camp includes classes in photography, video storytelling, design, yearbook, web, editorial leadership, writing, sports journalism, political communication and advising publications.
Classes are kept small, and students will receive quality instruction from some of the best high school journalism teachers and professionals from across the country.
For more information and to register, please visit the Media Now Drake website.
View photos from last year's camp on the Media Now Facebook page.