Drake University and the Boys and Girls Clubs of Central Iowa announced last week that Drake's campus will be home to a new Club location that provides after-school and summertime services to hundreds of K–12 youth.
The Gregory & Suzie Glazer Burt Club, to be located near the southwest corner of 25th St. and Forest Ave., will serve an estimated 170 children and teens in its first year, growing to 225 by year five. The Club—only the third in the nation to be located on a private university campus—will provide numerous educational and service opportunities for Drake's students and further integrate the University with the surrounding neighborhood.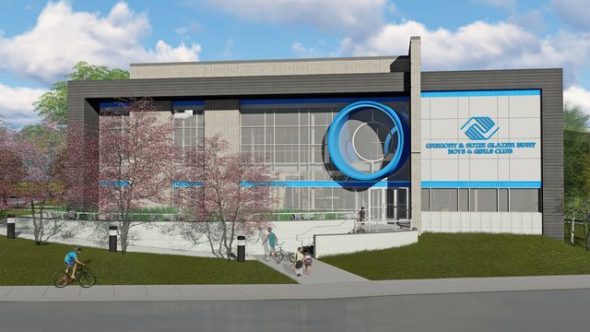 "We are committed to our city, we are committed to our neighborhood, and we are putting our resources and our competencies to work in a way that is going to lift up the lives of the children of the Drake Neighborhood and their families," said Drake University President Marty Martin. "When I envision The Gregory & Suzie Glazer Burt Club opening its doors to the community, I see Drake students lined up outside, waiting to get involved—and I know they will. I see children in this community who consider Drake to be their university, because they've been going to the Club on campus for as long as they can remember."
Suzie Glazer Burt, a generous community philanthropist and member of the Drake University Board of Trustees, provided essential vision and advocacy for the new Club; she and her husband, Greg Burt, also made a lead gift to the Gregory & Suzie Glazer Burt Club.
"The Boys & Girls Clubs of Central Iowa stands on the verge of exciting growth and great accomplishments. In the spirit of my late grandfather and BGCCI founder, Ellis I. Levitt, and my mom and BGCCI trustee, Maddie Levitt, I look forward to being the third generation supporting both BGCCI and Drake University," Suzie Glazer Burt said. "I am committed to taking the Clubs to greater heights!"
Suzie Glazer Burt has demonstrated a lifelong passion for Drake University that was cultivated by her mother, Maddie Levitt. Maddie led Drake through two campaigns that collectively raised more than $300 million. Additionally, Suzie and Greg Burt provided a $1 million gift to the Shivers Basketball Practice Facility, located immediately across Forest Avenue from the location of the future Gregory & Suzie Glazer Burt Club.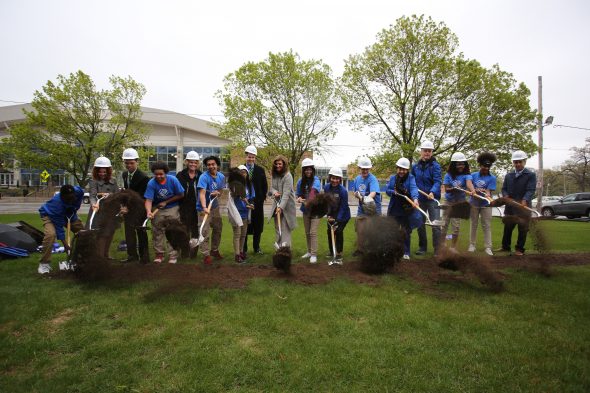 The Gregory & Suzie Glazer Burt Club is one of three Clubs that BGGCI plans to build as part of its new Club Pathways initiative, which will also significantly expand two of its current Club sites. Friday's ceremonial groundbreaking at the Burt Club site marked the first step in launching this unprecedented growth plan for BGGCI.
"For over fifty years, Boys & Girls Clubs of Central Iowa has been striving to serve the young people of our community from the day they set foot in kindergarten until they receive their high school diploma," said Jodie Warth, CEO of Boys & Girls Clubs of Central Iowa. "We are so thrilled to be finally seeing this vision become a reality. This growth will have a tremendous and far-reaching impact on Des Moines area youth."