The June 13 conference features a keynote speech and more than a dozen breakout sessions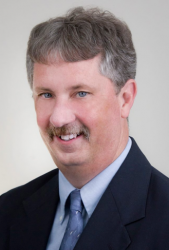 Iowa's high school graduation rate has been on the rise for the past five years, according to new data from the Iowa Department of Education—but an achievement gap persists for students in several at-risk categories. Drake University's School of Education will host a one-day conference dedicated to increasing academic success and graduation rates for all of Iowa's K-12 students, especially those most at risk: non-native English speakers, students of color, students of low socioeconomic status, and students with disabilities.
"Increasing School Success and Graduation Rates for All Students" is scheduled from 8 a.m. to 3:30 p.m. Tuesday, June 13, in Drake University's Olmsted Center, 2875 University Ave. The conference, presented by Drake's James McMahon Institute, features perspectives from teachers, education specialists, and scholars. Tickets are $80; lunch is provided. Early registration, which includes a free book on teaching diverse learners, ends May 12.
"Addressing the academic achievement gap is a complex challenge that requires a breadth of solutions," said Laura Kieran, assistant professor of special education at Drake University. "This conference will examine ways that Iowa educators can adapt their classroom environments and teaching practices to increase the academic success of students who are academically, racially, culturally, or linguistically different from their peers. We'll also look at ways teachers can interrupt the school-to-prison pipeline among students who are most at-risk."
Dave Edyburn, Dean of Research in the College of Education and Human Performance at the University of Central Florida, will deliver a keynote address. Edyburn is nationally known for his research into Universal Design for Learning (UDL), an educational framework that guides the development of flexible learning environments that can accommodate individual learning differences. His remarks will discusses the intersection of UDL and culturally responsive teaching, another pedagogy that recognizes the importance of incorporating students' cultural preferences in all aspects of learning.
Other panel topics include:
C.O.R.E. Languages for Learning (Community of Racial Equity),
Ali Nosa, CORE student at Des Moines Public Schools
Cultural Competence – not an 'Add-on'
Susen Shirmer, consultant for school counseling and at-risk training associate for cognitive coaching, Heartland AEA
Empowering Culturally and Linguistically Diverse Students Through Project Based Learning
Sheila Hudson, new tech professional learning coordinator, and Brenda Daisy, ESL teacher, West Des Moines Public Schools
Flex Academy: It Just Clicks.
Mimi Willoughby, academic pathways instructional coordinator; and Heidi Quinn, Onica Ziegler, and Jessica Hart, Flex Academy teachers, Des Moines Public Schools
How can I teach this Common Core to EVERY learner?
Alex Lampe, teacher, Davenport Community School Distirct
Increasing Student Engagement Through Positive Parent Contacts
Rachel Cuppy and Beth Thompson, teachers, Bettendorf High School
Lessons Learned from the C.O.R.E (Community of Racial Equity)
Robert Nishimwe, CORE student at Des Moines Public Schools.
Positive Psychology in Education
Bengu Erguner Tekinalp, associate professor of counselor education, Drake University
Promoting Mental Health in Today's Schools
Robert Stensrud, professor of education, Drake University
Reaching the Struggling Learner Through Growth Mindset and Self-Monitoring Behavior
Shannon Backstrom, teacher, Des Moines Public Schools
It Takes a Village? Water Under the Bridge? Approaches to Building Collaborative Relationships with Students, Parents, and Teachers.
Aaron Lester and Christy Tinder, teachers, Indianola Community Schools
Trauma-Informed Pedagogy
Christine Anderson, associate professor, Western Illinois University and Kimberly Holliday, teacher, Davenport Community School District.
The Upside of Rock Bottom: Developing a MTSS [Multi-Tiered System of Supports] for Behavior that identifies Resiliency Factors.
Tiffany Steverson, teacher, Davenport Community School District
Using Assistive Technology to Support School Success
Viena Hoang, assistive technology counselor specialist, Iowa Vocational Rehabilitation Services.
More information about the conference, including registration, is available at this link. An optional pre-conference wine and cheese reception is scheduled from 6 to 8 p.m. Monday, June 12, at a cost of $20.