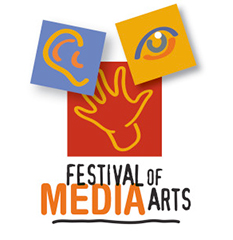 The spring and fall 2016 editions of Urban Plains — the website created by Drake School of Journalism and Mass Communication news, magazine and digital media production seniors — has captured first place in the large group category of the Broadcast Education Association Festival of Media Arts Interactive Multimedia competition.
"I think we sometimes fail to recognize how very remarkable we are here at Drake," said SJMC Dean Kathleen Richardson. "We are this little program in the middle of flyover country that is playing (and winning) in the big leagues. Gunning with nothing but smarts and guts and innovation and a lot of hard work."
It is the second year that Urban Plains has won the award. This year Drake tied for first with a team from Elon University, among the 174 institutions represented in this year's competition. Prizes will be awarded during the annual BEA convention in Las Vegas in April. The competition bills itself as the world's largest digital media and broadcast contest for faculty and students.
Taylor Eisenhauer, editor-in-chief of Urban Plains in the fall 2016 semester, talks about the role the publication plays in students' education in this vidoe:
In addition, Drake students won a record 31 awards in the recent Iowa College Media Association contest, including recognition for writing, design, info graphic, photography, editing and video.
Drake students have won at least 63 awards in student journalism, public relations and advertising competitions so far this academic year.