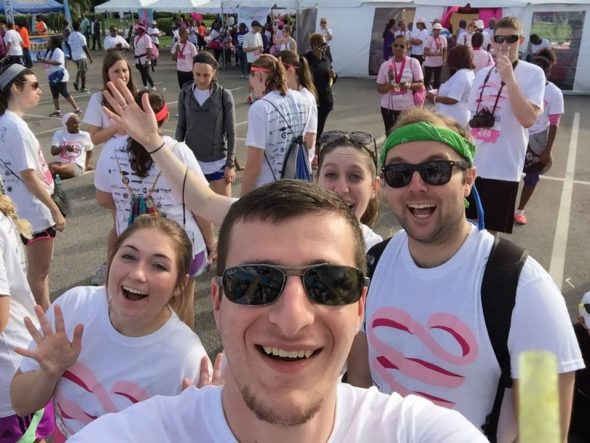 For the fifth year in a row, a group of Drake University students will travel to the Bahamas over January Term for a leadership course on the high seas.
Leadership at Sea is a blend of classroom and experiential learning focusing on leadership development, team building, and seamanship. Twenty students and two faculty members will participate in the course highlighted by a week's excursion aboard the Liberty Clipper—a U.S. Coast Guard licensed gaff-rigged, square-masted sailboat that becomes their classroom as they take command of the ship on the Caribbean Sea.
Another important tradition is participating in and supporting Race Weekend's Marathon Bahamas and the Susan G. Komen Race for the Cure 5K. Every student participates in the 5K and approximately half of the students participate in the marathon. The other half of the students serves as volunteers to staff water stations. This will be the fifth year that Drake participates in the marathon.
"We are delighted to again take part in race weekend by participating in the Susan G Komen Race for the Cure and the Marathon Bahamas," said Tom Westbrook, professor of leadership studies and director of the leadership concentration at Drake University. "It is a wonderful way for our students to learn of the history and culture of this wonderful island nation. It is one of the highlights of our time in Nassau."
"It was an amazing opportunity to get to encourage the students from our class and other marathon participants during the entire race," said Katherine North, a senior health sciences major who will be on the trip.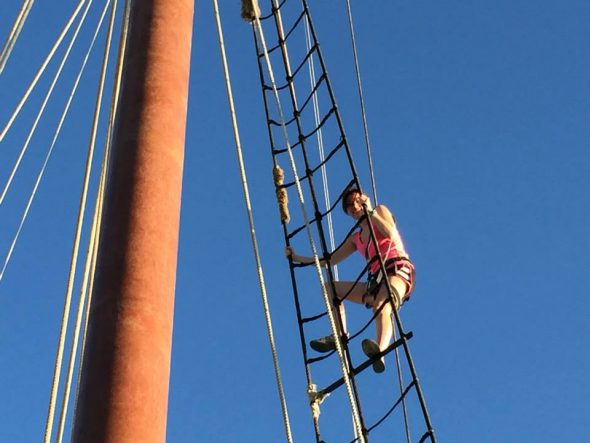 Also during the trip, scheduled for January 9-21, students will learn from officials from the American Embassy and Bahamian government, meet with faculty and students at the College of the Bahamas, complete a historical tour of Nassau, and tour a major cruise liner. The course will teach students to apply leadership in a new environment, to work in teams, to communicate and manage conflicts, and to sail.
North loved getting to truly explore and learn about the Bahamas during the class. The leadership skills she learned from Bahamian officials and from the trip in general are skills she will use the rest of her life. She is extremely excited for the group of students who get the same opportunity this January.
Westbrook and Stephanie Sledge, Drake University's assistant athletics director, will lead this year's trip.