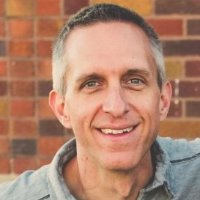 Drake University President Marty Martin has appointed Nate Reagen to the position of chief of staff effective Nov. 16. Reagen has been working with the University for the past 14 months on its continuous improvement efforts, positioning him well for this important leadership role on campus.
"Over the past year, Nate has been instrumental in helping transition Drake to a model of continuous improvement planning, an effort to create a culture of data-driven decision making and more intentional action on campus," said Martin. "His experience and expertise, and his understanding of our culture make him an ideal fit for the important role of chief of staff and will help continue to drive positive change at Drake University."
As chief of staff, Reagen will manage the day-to-day operations of the Office of the President; support University-wide strategic initiatives; coordinate the institution's continuous improvement work; and provide support and coordination to the President's Council. The chief of staff serves as an important resource within the President's office in delivering on the University's mission promise to students and the greater Drake community.
Reagen brings to Drake 20 years of experience managing complex projects and programs, including time at The Principal Financial Group, Aviva USA, and Wells Fargo Home Mortgage. He specializes in strategic planning, project and program management consulting, and business process improvement.  Reagen earned his BA in management with an emphasis in marketing and organizational leadership from St. John's University.