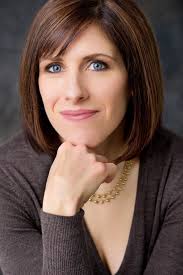 Drake University's Keys to Excellence Piano Series will open its fourth season with a performance by Lori Sims, professor of piano at Western Michigan University. The free concert is scheduled for 7:30 p.m. Monday, October 24, in Sheslow Auditorium and will feature the following selections:
Claude Debussy: "Clair de Lune" from Suite bergamasque
David Colson: Transcendental Preludes
Olivier Messiaen: "Regard de l' Esprit de Joie" from Vingt Regards
Claude Debussy: Twelve Preludes (Book II)
No tickets are required. Sims will also present a public masterclass at 2 p.m. Sunday, October 23, in Harmon Fine Arts Center, room 204. The masterclass is free and open to the public.
Sims received the Gold Medal at the 1998 Gina Bachauer International Piano Competition, where she also won the prize for the best performance of a work by Brahms. Her other awards include first prize co-winner of the 1994 Felix Bartholdy-Mendelssohn Competition in Berlin, Germany, winner of the 1993 American Pianists' Association Competition with outstanding distinction from the jury, and the silver medal winner in the 1987 Kosciuszcko Foundation Chopin Competition. While a student, Sims was the recipient of numerous awards, including the Dean's Prize for Most Outstanding Graduating Student at the Yale School of Music, and a Deutsche Akedemische Austauschdienst two-year fellowship from the Federal Republic of Germany.
She has performed throughout North America, Europe, and China including engagements with the NordDeutscheRadio Orchester in Hannover, the Israel Philharmonic, the Indianapolis Symphony, the Utah Symphony, the Spokane Chamber Orchestra, the Denver Chamber Orchestra, the Memphis Symphony Chamber Orchestra, the Rockford Symphony and the Kalamazoo Symphony. Her 2000 Alice Tully Hall recital debut in New York received critical acclaim from Bernard Holland in the New York Times. She has made seven appearances at the prestigious Gilmore International Keyboard Festival, where she has been featured as solo-recitalist, masterclass artist, and chamber artist.
As a chamber musician, Sims has been featured at the El Paso Chamber Music Festival, Fontana Chamber Players in Kalamazoo, and with Opus 21, a chamber ensemble dedicated to the performance of more current compositions. As well, she has recorded a Schumann CD with 'cellist Natalia Khoma, and three Sonatas of William Bolcom with violinist Renata Artman Knific.
Sims has been at Western Michigan University since 1997. In 2003, she was named the John T. Bernhard Professor of Music at Western Michigan University, one of thirteen named chairs at the University. As an artist-teacher, she has appeared at the Eastern Music Festival in North Carolina, at the Internationale Konzertarbeitswochen in Goslar, Germany, at Western Michigan University's SEMINAR for high school students and at Bayview Music Festival. Lori Sims began her studies with her parents, and as a teen studied with Larry Graham at the University of Colorado. She received her Bachelor's Degree from the Peabody Conservatory as a student of Leon Fleisher, her Master's Degree from the Yale School of Music as a student of Daniel Pollack and Claude Frank, and a "Solistendiplom," or artist diploma, from the Hochschule für Musik und Theater in Hannover, Germany, as a student of Arie Vardi.
The Keys to Excellence Piano Series was created to raise awareness of Drake's fundraising efforts for the purpose of 70 brand new Yamaha pianos for the music department. It brings internationally acclaimed artists to perform on the Yamaha CFX concert grand at Drake University.
The series is supported by Yamaha, West Music, Civic Music Association, and Drake University. For more information, contact Nicholas Roth at 515-321-5947 or nicholas.roth@drake.edu
KEYS TO EXCELLENCE PIANO SERIES 2016-17: 
OCTOBER 24: Lori Sims – Western Michigan University
NOVEMBER 14: Jeff Brown – Western Illinois University
NOVEMBER 28: Nicholas Roth – Drake University
JANUARY 23: Quentin Kim – Pusan National University (South Korea)
MARCH 6: Alan Chow – Northwestern University
MARCH 20: Alexander Djordjevic – Music Institute of Chicago
All performances begin at 7:30 p.m. in Sheslow Auditorium and are free and open to the public.