More honors for JMC students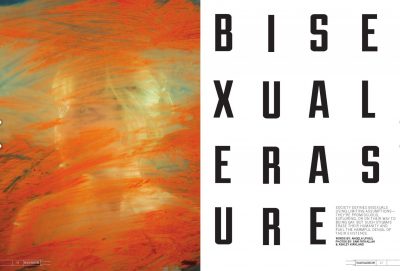 The recognitions for SJMC students' outstanding work keep rolling in.
Susanna Hayward, a May magazine graduate, is a three-time finalist in the Associated Collegiate Press contest. She is recognized for cover design, infographic and magazine spread design for Drake Magazine.
Cole Norum, a May news-Internet graduate, is also a finalist in the ACP contest for feature story of the year for "Where Scripture Meets Pasture," published in Urban Plains, the senior journalism capstone.
Molly Longman, a senior magazine major, is a finalist for ACP diversity story of the year for "Day 91," published by Drake Magazine.
In addition to these individual recognitions, Urban Plains and Drake Magazine are finalists for the ACP Online Pacemaker; Drake Magazine is also a finalist for Magazine Pacemaker. Winners will be announced at the ACP annual conference Oct. 22.
Thinking to add a second major or minor?
The Drake Academic Fair will be held on Wednesday, Sept. 28, from 3:30 to 5 p.m. in Parents Hall of the Olmsted Center. Explore academic units and resources as well as get the answers to any registration questions.
PR seniors visit capstone client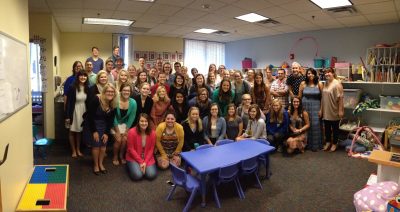 The senior public relations majors took a field trip recently to visit the client for their capstone class: Young Women's Resource Center, a non-profit that provides pregnancy, health and self-esteem programming.
 SJMC to help host former foreign correspondent
Roger Thurow, who spent three decades as an international reporter for The Wall Street Journal  and other publications, will be on campus for a public event on Wednesday, Oct. 12, at 7 p.m. in Sussman Theater of Olmsted Center. The event is free and open to the public.
Thurow, who is now senior fellow on global food and agriculture for the Chicago Council on Global Affairs, will discuss his new book, "The First 1,000 Days: A Crucial Time for Mothers and Children — and the World." His appearance is sponsored by the Harkin Institute for Public Policy and Citizen Engagement, the World Food Prize, the SJMC and the College of Pharmacy and Health Sciences.
J Council members to advise dean
The following students are members of the SJMC dean's advisory council or "J Council" this year. The J Council helps the dean organize SJMC events, such as the annual JMC Days in the fall and awards reception in the spring, and this year will provide input into the School's accreditation process.
Katie Bandurski
Katherine Bauer
Megan Ellis
Jeff Hersheway
Tess Julien
Jennifer Krane
Sarah LeBlanc
Beth LeValley, SJMC student senator
Jessica Lynk
Grace Rogers
Anna VanWaardhuizen
Olivia Wassen