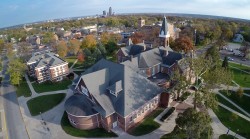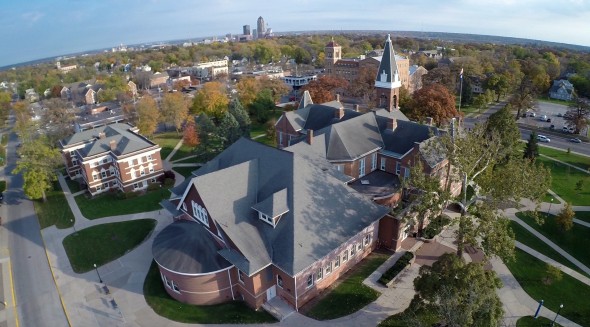 CBS News' extensive coverage of the network's Democratic presidential debate at Drake University will include a live broadcast of Face the Nation from campus the following day.
Face the Nation anchor John Dickerson will be principal moderator of the Nov. 14 debate, which airs at 8 p.m. CT from Drake's Sheslow Auditorium. CBS News Congressional Correspondent Nancy Cordes, KCCI anchor Kevin Cooney, and The Des Moines Register's political columnist Kathie Obradovich are co-panelists for the debate.
Dickerson will anchor Face the Nation live from Drake's campus on Sunday, Nov. 15, the network announced today. The popular Sunday morning political interview show has aired by CBS News since 1954, making it one of the world's longest-running news programs.
Other elements of CBS News' division-wide, multi-platform debate coverage include an innovative partnership with Twitter, live Twitter-enhanced digital video stream via CBSN, live anchored coverage of the debate across CBS Radio News' 600 affiliates; and live post-debate reports by CBS Newspath correspondents to CBS affiliates around the country.
Hillary Clinton, Bernie Sanders, and Martin O'Malley were invited to participate in the debate. More details are available via CBS News' press release.
The week leading up to the debate is packed with other exciting events on Drake's campus, including "NPR Presents: Michele Martin" on Nov. 10 and "Digital Democracy: The Yahoo Conference on Technology and Politics" hosted by Yahoo's News, Tech, and Politics teams on Nov. 12.