From her home 13 blocks away, Catherine Williams set out in the snow to attend a Spanish class at University Church on the corner of 25th Street and University Avenue. On her way home, she re-tread her own footprints—the only person walking anywhere in the wicked winter weather.
Fifty-some years later, Williams, LA'61, isn't sure if that memory reflects dedication or craziness. But despite the passage of time, she still holds her degree from Drake dear.
"We gathered in front of the administration building and marched to our graduation ceremony," she recalls of her graduation day, which fell 13 years after she started at Drake. "I was crazy. I didn't think I could sit still. I just couldn't believe it—I'd finally done it."
That Drake degree—a bachelor's in sociology—is just one of many milestones in Catherine's nearly 101 years of life. When she was born, women couldn't vote in the United States. The Civil Rights Act was still 50 years away. WWI had just begun in Europe.
The centenarian will celebrate another year on Nov. 21, and, clearly, she's got stories to tell. From her days as a tap dancer in Hollywood (performing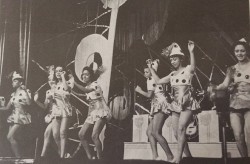 alongside Bill "Bojangles" Robinson) to retiring as deputy commissioner of the Iowa Department of Human Services in 1981 (a position that made her the highest ranking African American in Iowa state government—and one of the highest ranked in the country), Williams has been called a trailblazer, a pioneer.
"I've always been blessed in that the things I wanted to do, people would help me get there," says Williams. "That's the philosophy I believe in—people will help you get to where you want to be."
She reflected that philosophy through her career in state government, playing a large part in moving Iowa forward on issues of child welfare. She strove to personalize the foster care system, emphasizing relationships and understanding circumstances on a more personal level in an effort to strengthen families and provide support.
Williams was also an active participant in civil rights and women's movements.  With faith as her touchstone, she has been a voice for diversity and equal rights for decades, pushing for change in her own way.
"I would go to the downtown Younkers, to the doll section. I would hide the dolls I thought were discriminatory. I never wanted to antagonize anybody. I just wanted people to be aware."
Today, 100 years of life looks good on Williams. She still lives on her own in a ranch-style house on the south side of Des Moines, where she keeps the TV constantly tuned to the news. She still has a license, which she utilizes "with care," and is an active member of her church. She's not shy about sharing her opinions on current events, from race relations ("sometimes I worry we're going backward") to the prevalence of technology ("I put my computer in the basement—I'll stick with writing"). And for all her awards, accomplishments, and firsts, "proud" is not part of her vocabulary.
"I'm grateful. I didn't do this; people and God did this," she insists. "That's my advice to the generations below me: Be grateful and be kind to everybody."
See more pictures of the centenarian in this Flickr gallery.