Talk with NPR diversity editor Luis Clemens on Friday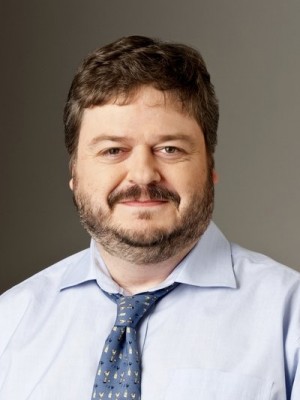 Luis Clemens, National Public Radio's senior diversity editor, will be on campus to meet with faculty and students on Friday, Oct. 9.
Clemens will discuss his work and give advice on what NPR looks for in interns and new hires. He is also willing to critique cover letters and resumes. Stop by Mer. 104 for a snack and to talk with Clemens between 10:30 a.m. and noon.
NPR's Michel Martin coming to Drake on Nov. 10
NPR's "Michel Martin: Going There" program is coming to Drake on Tuesday, Nov. 10, at 7 p.m. in Sussman Theater. The show, "Voting Myths and Facts About the Hashtag Generation," will feature a panel discussion with two current Drake students (sophomore Brandi Dye and senior Raymond Starks) and alum Hector Salamanca Arroyo about civic engagement among young people. The program will also feature music by the local band Canby, with a reception following. The program will be live-streamed, covered on social media and recorded for broadcast.
Drake SJMC has received a limited number of tickets for the event. If you are interested in attending, email Dean Kathleen Richardson at kathleen.richardson@drake.edu.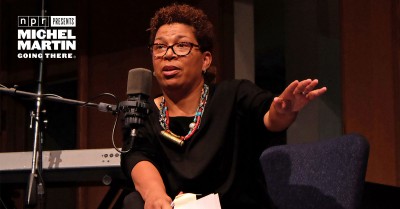 Participate in an international survey of JMC students
The Drake SJMC is participating in an international survey, being administered by the University of Missouri, called Journalism Students Across the Globe: Professionalization, Identity and Challenges in a Changing Environment. You will be asked to answer questions about your journalism education, experience and aspirations, and about the practice of journalism in the United States. Your participation will take no more than 15-20 minutes and it will be anonymous, though Drake will get overall data on our students' responses. Follow this link to take the survey today.
We Make Drake: Take part in focus groups
Now that the university has heard from our consultant about the results of last spring's survey of our campus climate . . . What's next? Join the conversation to brainstorm about how to make Drake a better place. See the Climate Assessment website for how to sign up for focus groups that will be held over the next few months. If you are interested in arranging for a focus group for your student organization, contact Dean Kathleen Richardson (kathleen.richardson@drake.edu).
Celebrate Ad Week 2015
Learn more about the advertising profession and participate in valuable networking and career development activities this week:
Tuesday, Oct. 6, 7 p.m. in Mer. 125: Young professionals discuss their experiences in the advertising industry
Wednesday, Oct. 7, 7 p.m. in Mer. 104: Internship panel, student speed-networking and photo booth
Thursday, Oct. 8, 5 p.m. in Mer. 124B: Portfolio reviews by local ad professionals
Magazine Center hosting internship panel
The E.T. Meredith Center for Magazine Studies will be sponsoring an internship panel for magazine majors on Thursday, Oct. 8 from 7-8 p.m. in Mer. 104.
This is your chance to meet students who had awesome summer internships, find out how they got there, and learn how you can, too. You'll hear from students who worked at Advertising Age, Cosmopolitan, Woman's Day, Los Angeles Magazine, Midwest Living, and The Plum Tree Group.
Global Learning Scholarships available
Application for Global Learning Scholarships are now available for 2016. These need-based scholarships support studying abroad, participating in global service-learning or experiential learning abroad. The application is here; the deadline is noon on Oct. 15.