It was just two years ago that Avolyn Fisher, BN'13, walked across the Knapp Center stage to claim her Bachelor of Science in Business Administration with a double major in Finance and Marketing and an Insurance concentration. But a lot can happen in two years.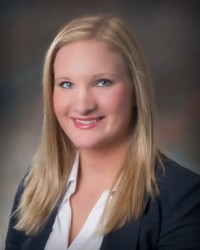 In August 2015, Fisher ascended another rung on the career ladder and was named senior analyst at Nationwide Insurance in Sacramento, California, where she works closely with product teams to identify trends and issues and collaborate on projects. She is also a candidate for the Chartered Property Casualty Underwriter (CPCU) designation—the highest-level recognition in the insurance industry, carried by only about four percent of its practitioners.
Since Fisher graduated, a new department within Drake's College of Business and Public Administration has emerged. Information Management and Business Analytics offers cross-disciplinary preparation in areas including Data Analytics, Drake's new major which launched this fall.
"Many universities are realizing that this is an area of need in education—moving toward a data-driven type of culture," says Brad Meyer, associate professor and Information Management and Business Analytics department chair. "The ability to work with large data sets in business has application all the way from health care and genetics research to law and political campaigning. It's a very powerful combination."
It's a blend that comes close to the program Fisher created for herself at Drake—one that today's students can attain without having two majors and a concentration.
"At Drake, I fell in love with analytical finance and statistics, even though there wasn't a data analytics major at that time," says Fisher. "Today, I work in a role that requires heavy analytical and communication skills. My background has given me the ability to effectively communicate data and numbers and tell the story behind those numbers, which is often the biggest challenge in analytics."
To help prepare students for career paths like Fisher's, Meyer is reworking the CBPA's five-course core sequence to incorporate the growing demand for business analytics skills. The first revamped course launched this fall, and the remaining four will soon follow. Additionally, the CBPA increased the number of Bloomberg terminals in Aliber Hall to 12, which further helps bridge the gap between academic goals and today's work environment. The CBPA also opened The David J. Noble–American Equity Center in Aliber to provide additional space for the kind of collaboration that professionals like Fisher rely on in real-world problem solving.
Fisher feels the current CBPA program enhancements will be helpful in preparing students for the demands they'll face when they hit the workforce. "The world is rapidly changing, and obsolescence occurs at a much more rapid pace than in the past," says Fisher. "I think Drake is on the right track."