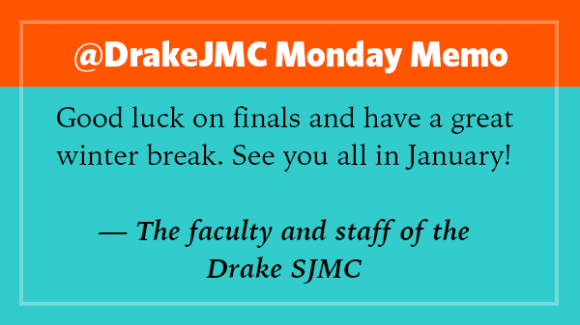 End-of-the-semester reminder
If you have any electronic equipment checked out, please remember to return it before you leave for winter break.
Around Meredith Hall
PR Planning students presented comprehensive public relations plans to attract incoming students to the Strategic Political Communication major.
Bateman Team members have been conducing primary research in preparation for implementation of their plan, beginning in February, as part of the prestigious national public relations competition.
Faculty updates
Professor Lee Jolliffe is now a reviewer for American Journalism and The Atlanta Review of Journalism History, two scholarly journals.