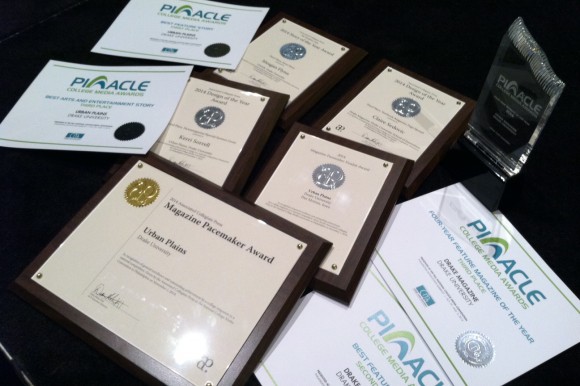 Drake students scooped up national awards, including a magazine Pacemaker and three writing awards for senior Meagan Flynn, at the annual National College Media Convention last weekend.
Urban Plains won the coveted Associated Collegiate Press Pacemaker award. A nine-student team of senior magazine majors created four mini magazines on their way to a final comprehensive issue last fall. All are available as free apps for iPad.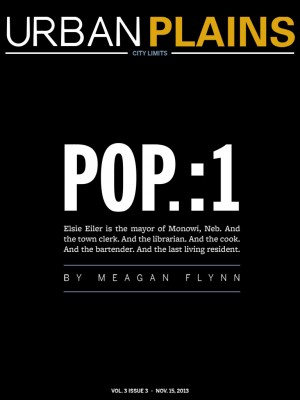 In the individual ACP contest categories:
Flynn won third place for news story of the year for her story on juvenile justice for Think.
Kerri Sorrell won second place for magazine cover design for Urban Plains, and Leah Walters received honorable mention for Think.
Claire Sedovic won third place for design of a magazine spread for Drake Magazine.
Pinnacle Awards
In the College Media Association's Pinnacle Awards, Drake Magazine won first place for best website and third place for best feature magazine.
Flynn won first and second place for feature writing. Flynn's first-place award recognized  "Fading Legacy: The Dwindling of America's Small Towns" from Urban Plains. The second-place award was for "Road to Awareness" from the fall 2013 issue of Drake Magazine.
Alumnus Jeff Nelson won third place in the arts and entertainment writing category for his Urban Plains article on a socially minded poet/rapper from the Twin Cities.
Best of Show Competition
Drake Magazine also won ninth place in the convention's ACP Best of Show competition.