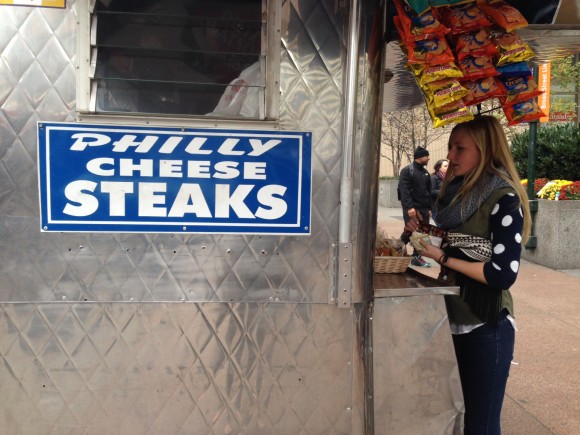 Philadelphia, Pa. – The SJMC was well-represented at the National College Media Convention in Philadelphia last week. Five students and one professor attended and presented sessions, nabbed national awards, underwent critiques of their publications, saw the sights of Philly – and sampled more than a few cheesesteaks.
Courtney Fishman and Austin Cannon of The Times-Delphic; Linley Sanders, Melissa Studach and Kendall Wenaas of Drake Magazine; and assistant professor Jill Van Wyke attended the convention, which drew more than 2,000 college journalists and advisers from around the country.
Van Wyke presented a session on live-blogging, which she and the attendees live-blogged as it happened. She also presented a session on ethics and accuracy when covering breaking news.