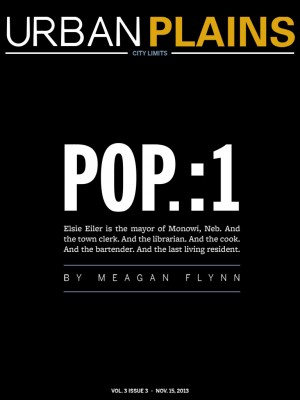 Drake University students have earned a total of 10 nominations in two national competitions that honor excellence in college media, including the Associated Collegiate Press' Pacemaker awards, the top prize for student journalists.
Urban Plains is a finalist for the coveted Magazine Pacemaker. A nine-student team of senior magazine majors created four mini magazines on their way to a final comprehensive issue last fall. All are available as free apps for iPad.
"It's a great honor, as well as a testament to the hard work and dedication the Urban Plains staff put into creating these great products," said Assistant Professor Jeff Inman, adviser to both award-winning capstone magazines Urban Plains and Think.
Senior Meagan Flynn is in the running for a Story of the Year Pacemaker in the News category with her Think magazine feature on the juvenile justice system in Iowa. Two other articles written by Flynn are finalists in the second competition. More on that below.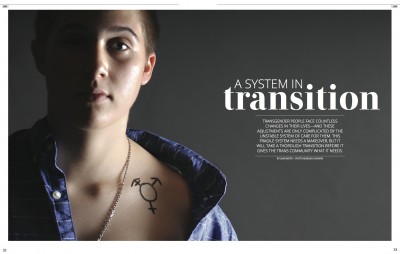 Three Drake students will compete for Design of the Year Pacemakers. Alum Kerri Sorrell's Urban Plains cover and senior Leah Walters' cover design for Think are finalists in the Newsmagazine/Special Section Cover category. Senior Claire Sedovic is up for a Yearbook/Magazine Page/Spread award for her design in the spring 2014 issue of Drake Magazine.
Pinnacle Awards
Drake students also captured nominations in the College Media Association's Pinnacle awards.
Flynn is author of two of the three finalists in the Best Feature Story category with "Fading Legacy: The Dwindling of America's Small Towns" from Urban Plains and "Road to Awareness" from the fall 2013 issue of Drake Magazine.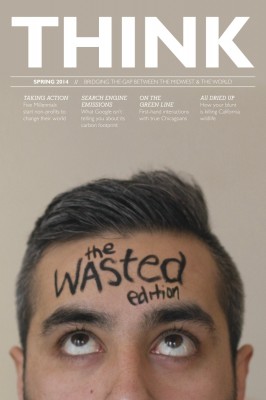 Drake alum Jeff Nelson is up for an individual Pinnacle award, as well: His Urban Plains article on a socially minded poet/rapper from the Twin Cities is a finalist in the Best Arts and Entertainment Story category.
Drake Magazine nabbed two Pinnacle finalist spots. The magazine is one of three finalists for the Feature Magazine of the Year, and the magazine's website is a finalist for the Website of the Year.
Both Pacemaker and Pinnacle award winners will be announced at the National College Media Convention in early November in Philadelphia.
---
Drake Magazine is a student-run publication and part of campus media at Drake University. Think and Urban Plains are produced as senior capstone projects by magazine and news-Internet majors in the School of Journalism and Mass Communication with funding and support from the E.T. Meredith Center for Magazine Studies at Drake and from Meredith Corporation.
---
Over the summer, Drake students received the most awards of any school in a national contest judged by media professionals and run by the Magazine Division of the Association of Education in Journalism and Mass Communication. Click here for that story.