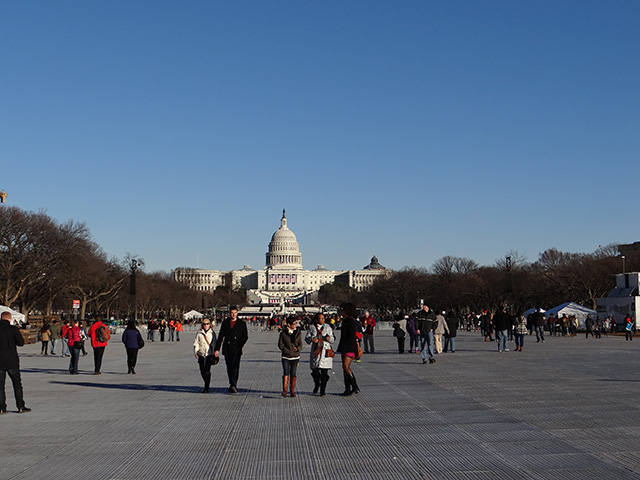 Politics professor Rachel Caufield and journalism professor Jill Van Wyke are returning to Washington, D.C., in 2015 for another January term course.
They will take Drake University students to the nation's capital for two weeks to study the new Congress, particularly legislative gridlock, partisanship, and the likelihood of collaboration and compromise in policy-making. They'll also study how the media cover national politics.
The trip will include class sessions through The Washington Center, site visits, guest speakers, small group discussions, and professional networking opportunities. Students will chronicle their experiences in a blog.
Interested students can read a full course description of Pols 119 here. Registration for j-term classes takes place at the same time as registration for fall 2014.
Caufield and Van Wyke last traveled to Washington with students for the presidential inauguration in 2013. This video, produced for the class blog, offers a glimpse into the experience: