The Drake community accomplished great things together in 2012. We traveled the globe, broadened our academic horizons, made our mark on the world of athletics, and strengthened our status as one of the nation's finest institutions of higher education. Here are some of the most iconic moments of the year at Drake, as originally shared on our Facebook page:
We welcomed the incoming class of 2016…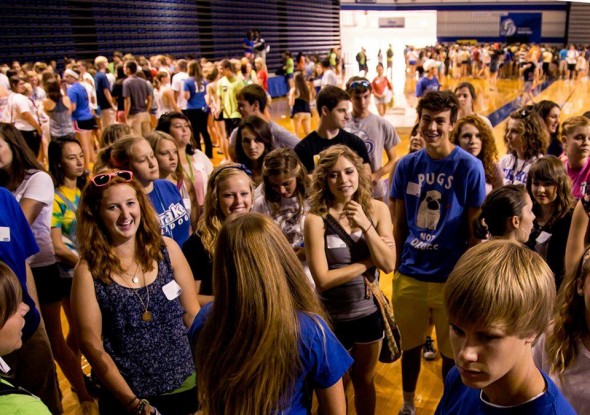 …and honored the graduating class of 2012. (Meet them here.)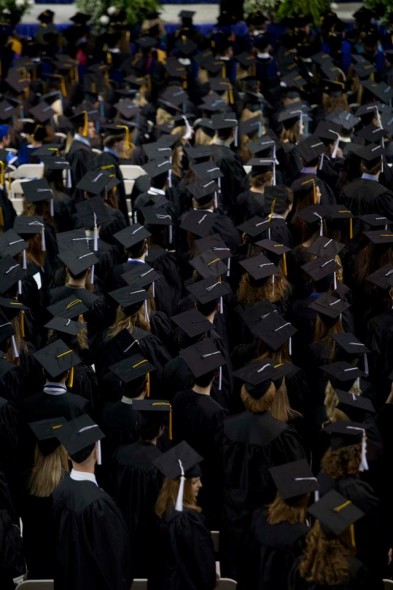 Students studied in more than 40 countries. Their favorite travel photos are posted in the 2012 Study Abroad Photo Contest Facebook page.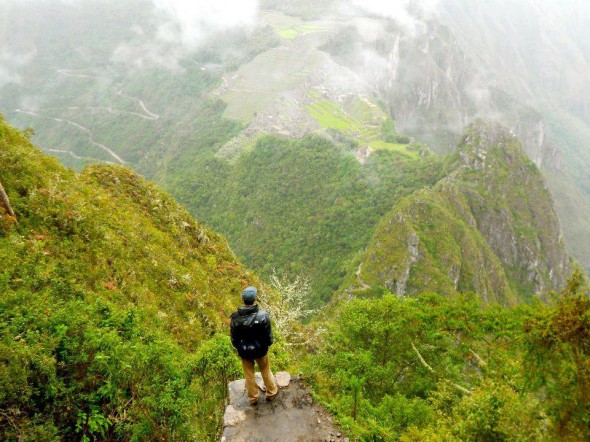 Construction began on the Cline Atrium, a meeting space and walkway connecting Cline and Harvey Ingham halls. It was completed in January 2013, with a formal opening ceremony planned for April.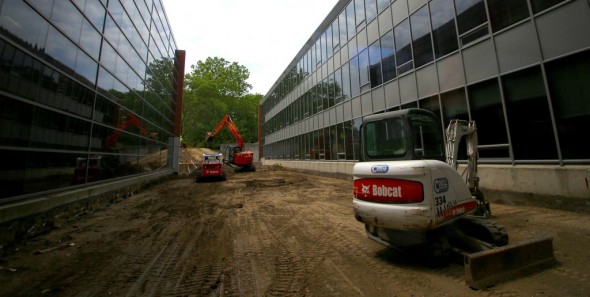 We cheered as the Drake football team won the Pioneer Football League conference title for the second year in a row.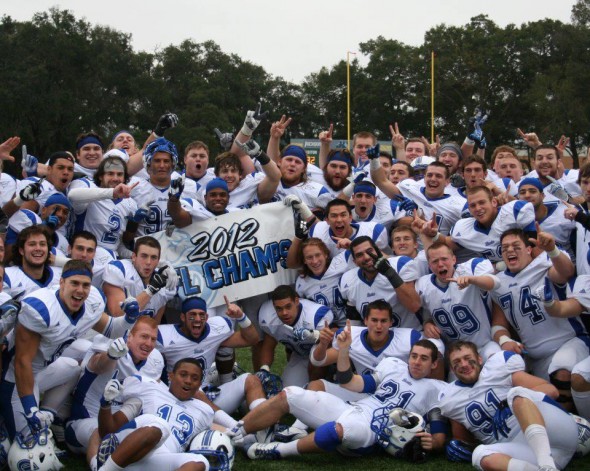 We heard first-hand the perspectives of international leaders, including United Nations Secretary-General Ban Ki-moon, former President Jimmy Carter, and first lady Rosalynn Carter.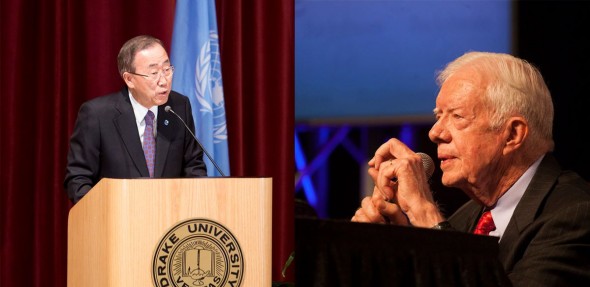 Thousands of fans packed the Knapp Center to welcome Iowa's Olympians home.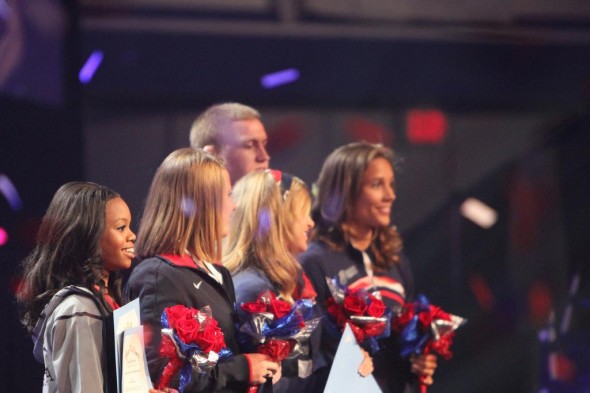 Drake was named 27th best value in the nation among private colleges, and third in academic quality among Midwest master's universities.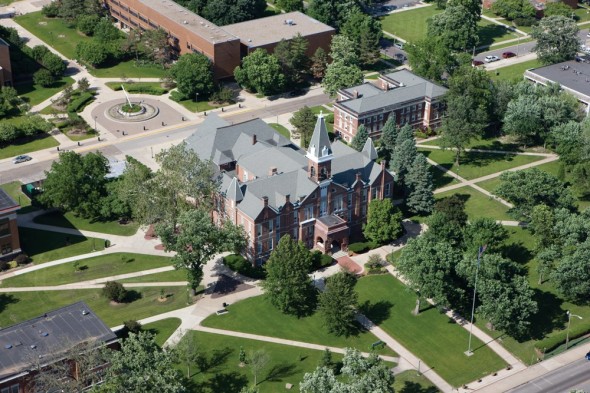 Porterhouse was cute. (Yeah, our live mascot is adorable. 'Nuff said.)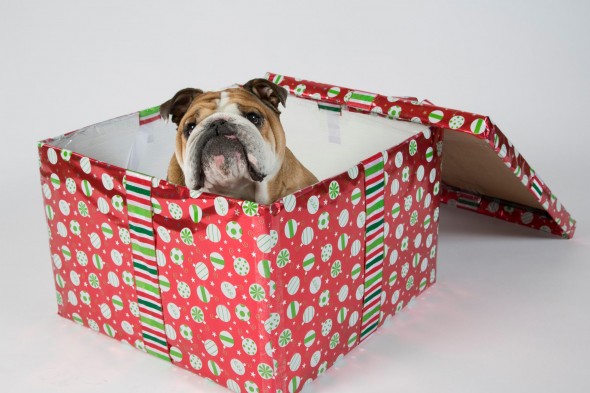 Hy-Vee's sponsorship of the Drake Relays was a game-changer for one of the University's signature events and for the world of track and field.

We re-connected with one another during RAGBRAI, the Register's Annual Great Bike Ride Across Iowa, and sported our school spirit while we cycled.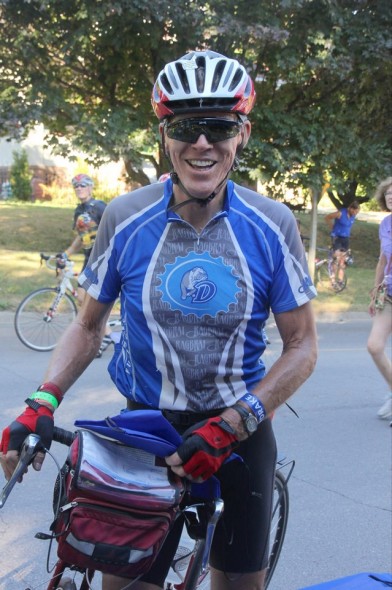 You chose "Sundial at Sundown" as your favorite entry in our Photo of the Day series, which highlights campus and event photos taken primarily by students.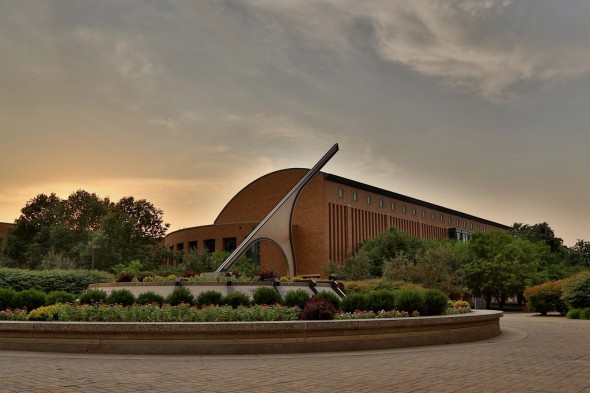 Thousands of students and alumni joined Drake's social communities. We are connecting with one another more than ever on Facebook, Twitter, Instagram, Tumblr, Pinterest, and other platforms. Check out all of Drake's social media, including alumni-specific communities, on our social media directory.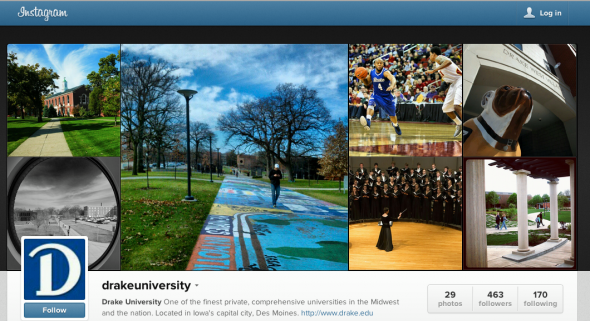 Thank you for making 2012 a year to remember!