Members of the class of 2012 received their diplomas and have gone their separate ways, each with a world-class education in hand and memories that will last a lifetime. Here's a look at where some of our students ventured following their graduation this May.
Sydnie Goodwin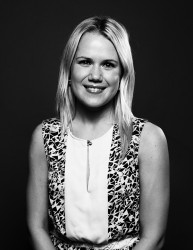 Post-graduation plans: Designer, Seventeen magazine, New York City
Major: Magazines and graphic design
Hometown: Overland Park, Kan.
Activities: Alpha Phi, Society for Professional Journalists, AIGA, Drake Magazine, internships at Seventeen and Woman's Day magazines, apprenticeship at Traditional Home magazine
After graduation, I'm looking forward to:
I'm excited to live in New York. Working there is something I've always wanted to do.
How Drake helped me succeed
My apprenticeship at Meredith Corporation really helped my career. One of the reasons I came to Drake was the magazines program. I came here for journalism but through my classes I realized I liked graphic design more, so I applied for a design apprenticeship.
What I'll miss about Des Moines
My internship at Meredith. Working for them was really fun. They are a good group of people.
Andrew Heitzer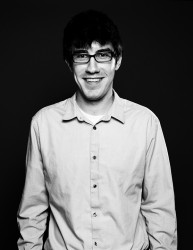 Post-graduation plans: Accepted into Ph.D. program for clinical psychology at Wayne State University in Detroit, Mich.
Major: Psychology
Hometown: Delafield, Wis.
Activities: President of Psi Chi, worked as neuropsych technician at the Ruan Neurology Clinic at Mercy Medical Center, conducted research on a mouse model of Fragile X syndrome, specifically investigating the long-term effects of psychotropic medication
Why I am passionate about this field
I want to be a clinical neuropsychologist and work with children who have disabilities. My graduate research will focus on children who've had complications during birth and the neuropsychological outcomes of those complications. At Drake, I conducted research with Maria Valdovinos who works with kids who have disabilities, and through my clinical work I've seen a lot of these problems firsthand. I know it's possible to make a profound difference in their lives if you are able to assess and treat their difficulties early on.
After graduation I'm looking forward to
I'm excited to delve into the research topics I've been studying for the past three years and look more closely at the topics I'm interested in. I'm also looking forward to teaching undergraduate students. I will be able to share what I have learned with other students and, in turn, learn from the students who I am teaching.
How Drake helped me succeed
If you want to pursue graduate school—which is necessary in most fields of psychology—you are able to obtain the experience you need at Drake. I've been able to do research since my sophomore year in many different areas and have been able to present this research at national conferences and play a pivotal role in the publication process. This provided me with the experience necessary to enter a Ph.D. program immediately following completion of my undergraduate education. At larger institutions it can be much harder to find the opportunities that are available at Drake.
Mathew Kalapurayil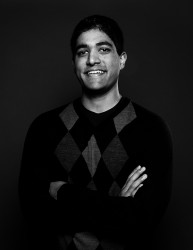 Post-graduation plans: Study medicine at Midwestern University in Downers Grove, Ill.
Major: Health sciences
Hometown: Lincolnwood, Ill.
Activities: Alpha Phi Omega, Boys & Girls Club of Central Iowa, College of Pharmacy and Health Sciences Student Affairs Committee, Economics Tutor, Iowa Campus Compact (AmeriCorps), Pharmacy and Health Sciences Day Planning Committee, Pre-Med Club, internships at Chicago's Northwestern Memorial Hospital in investigational pharmacy and project management
What I'll miss about Drake
I will miss the community-like atmosphere of Drake's campus. Drake is a school small enough to care and big enough to matter. Everyone here is super friendly and wants you to succeed.
Favorite place on campus
Olmsted Center. It was the go-to place during my first two years on campus. Great place to study, meet up with friends or just chill between classes.
How Drake helped me succeed
For my senior capstone, I worked at the Iowa Diabetes and Endocrinology Research Center. This was a great experience because it allowed me the opportunity to work alongside different healthcare professionals and learn about how they all work together to provide care for patients. Getting hands-on experience through this opportunity helped me to solidify my passion in medicine and has definitely made me feel prepared for the years ahead.
Mallory Kern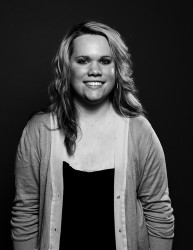 Post-graduation plans: Pre-school teacher, Fisher Elementary, Marshalltown, Iowa
Major: Elementary education
Hometown: Lansing, Ill.
Activities: Executive board for Up 'til Dawn, a fundraiser for St. Jude Children's Research Hospital, worked at Metro Kids through Des Moines Public Schools
Why I am excited for graduation
I've put in so much work for four years and walking across the stage with a job makes me realize I have accomplished something.
How Drake helped me succeed
I started off in another major and by the time I switched it was going to be a challenge to graduate in four years. I received a lot of support from faculty to help me schedule my classes so I could graduate in time. Also, being in Des Moines and near the suburbs, there are a lot of professional opportunities for teachers.
Best part of my Drake experience
Student teaching. I was in the Waukee School District, which is a really good district. It was rewarding and helped me gain professional experience. Part of my student teaching was in a classroom similar to the classroom I will be in for my full-time job.
Most influential professor
Michelle Krogulski. She was my professor for Foundations of Education, which is the first class you take as an education major. She was very supportive of me. She is just an awesome person and professor and was always willing to help out. She was the first person I emailed when I got my job, next to my family.
Amanda Otten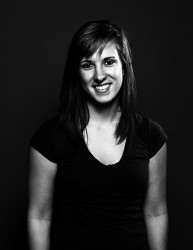 Post-graduation plans: Associate Account Credit Manager, John Deere Financial, Johnston, Iowa
Majors: Accounting and finance
Hometown: West Des Moines
Activities: Accounting intern at Hubbell Reality, credit intern at John Deere Financial, Delta Sigma Pi
Favorite place on campus
Helmick Commons in the spring and fall. I live in the Drake West Village, so we have a view of the whole campus. From my window, I can see people hanging out there when the weather is nice. It makes it feel like it's a close-knit community.
How Drake helped me succeed
If I had gone somewhere else, I don't think I would have had as many internships as I did, which was excellent because my internship got me my full-time job. John Deere created a position for me to have after graduation.
Favorite part of my Drake experience
My study abroad semester in Granada, Spain. Drake made it easy for me to fit that into my schedule. I was able to see and experience the world outside of Des Moines.