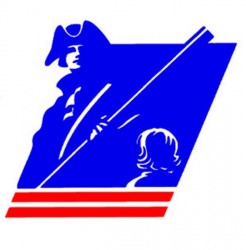 On Monday, November 14, the Drake University College of Business and
Public Administration, in partnership with the Des Moines Register, will
host Principles and Priorities, a budget-reduction exercise that will
give community members a chance to have their voices heard and to learn
about the policymaking issues involved in federal spending.
The event, which is free and open to the public, will begin at 6:30
p.m. in Parents Hall in Olmsted Center, 2875 University Ave.
Principles and Priorities is a program presented by the Concord
Coalition in schools across the country. The coalition is a non-partisan
organization that aims to educate the public about the causes and
consequences of government budget deficits as well as potential
solutions to the country's economic problems.
During the event, participants will consider federal spending
priorities, tax policy, and entitlement reform and make decisions about
the best combination of program spending and tax policies. They will
then create a package of recommended policies in line with their sense
of the principles behind government budgets and the priorities that
should be at the forefront of the government's fiscal agenda.
Concord Coalition Midwest Regional Director Sara Imhof expects an
attendance of between 150 and 250 people. They will include Drake
students, participants from the community and members of Drake's
RaySociety, an organization that offers lifelong learning opportunities
to area residents.
Principles and Priorities is a timely event in light of the upcoming
Congressional Super Committee report and the first-in-the-nation
presidential caucuses in January.
To ensure that Iowans' voices are heard, the Register will collect
information to use after the event. The Concord Coalition will also
gather data which it may post on the organization website and will blog
about the event. The coalition is also inviting local staff for elected
officials and presidential candidates so that they can better
understand what Iowans want in terms of deficit reduction.
Tom Root, associate professor of finance at Drake University, says,
"I think it will be interesting, fun and informative for everybody."
To attend, RSVP at www.Concordcoalition.org.
For more information, contact Sara Imhof at simhof@concordcoalition.org or 319-271-3843.