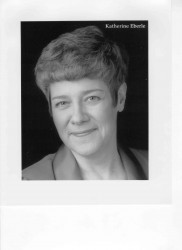 On Sunday, Oct. 24, Drake University will host a guest recital by
Katherine Eberle
, professor of voice at the University of Iowa. Eberle, a mezzo-soprano, will perform an original, one-woman show titled "Pauline Viardot: Singer, Composer and Forgotten Muse."
The recital, which is free and open to the public, will start at 2 p.m. on the Jordan Stage in Sheslow Auditorium in Old Main, 2507 University Ave.
Eberle's show illustrates the life of Viardot, an operatic performer and composer who lived from 1821 to 1910 in Paris, and demonstrates the impact performers and composers have on society during their lifetimes and after their deaths.
"This performance will assist me in my ongoing effort to promote the music of women composers, who have been vastly underrepresented in concert performances," said Eberle, who will sing and accompany herself on piano.
Eberle will perform five songs composed by Viardot and deliver a monologue written by Maggie Conroy, a playwriting professor at the University of Iowa.
Eberle has given more than 100 hundred solo recitals in 18 states as well as abroad. As an artistic ambassador for the United States Information Agency, she performed solo concert tours in South America and Korea, and in 1994, she performed at Carnegie Hall.
Eberle earned her bachelor's degree from Baldwin-Wallace Conservatory in Berea, Ohio, her master's degree from the University of Cincinnati and her doctorate from the University of Michigan. She has taught at the University of Iowa since 1990.