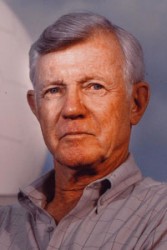 Retired Lt. Gen. Robert Gard Jr. will present a public lecture at Drake University on Monday, Oct. 11, about the New Strategic Arms Reduction Treaty.
The free lecture will begin at 7 p.m. in Room 206 of Cline Hall, 2802 Forest Ave.
Gard, who is senior military fellow at the Center for Arms Control and Non-Proliferation, has been active in opposition of the Iraq war and in support of diplomatic solutions between the U.S. and Iran.
In the presentation he will discuss the New Strategic Arms Reduction Treaty (New START), which was signed last April by the United States and Russia.
The lecture, which is sponsored by Drake's Center for Global Citizenship (CGC), is part of the fall 2010 Foreign Policy Series.
The series, which is co-sponsored by the National Security Network, explores current topics with top experts. A full list of series events can be found online.
For more information, contact Darcie Vandegrift at 515-271-2840 or darcie.vandegrift@drake.edu.