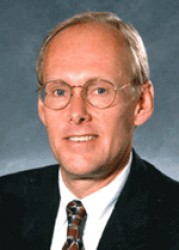 Timothy Franson
Drake alumnus Timothy Franson, PH'74, senior vice president in B&D Consulting's health and life sciences practice, has been elected president of the U.S. Pharmacopeia (USP) Convention, which guides global public health work for medicines and foods.
USP is a non-governmental, official public authority on prescription drugs, over-the-counter medicines and other health care products manufactured and sold in the United States. The organization also sets widely recognized standards for food ingredients and dietary supplements and regulates the quality of these products.
"Tim's election as president of USP is a significant accomplishment and a testament to his work in the field," said Edward J. Dougherty, who leads B&D Consulting's health and life sciences practice group. "He is very highly respected among his peers."
Franson, who holds his bachelor's degree in pharmacy from Drake, has extensive experience in all phases of pharmaceutical development relating to interactions with the FDA and global regulators. He also holds a medical degree from the University of Illinois College of Medicine and is board certified in internal medicine and infectious diseases.
He will use his expertise to improve the health of people around the world by regulating the quality of medicines and foods, serving his term through 2015.
Before joining B&D Consulting, Franson served as a principal representative of the pharmaceutical industry through the Prescription Drug User Fee Act negotiations and reauthorizations. He also is a former vice president of Global Regulatory Affairs at Lilly Research Laboratories.